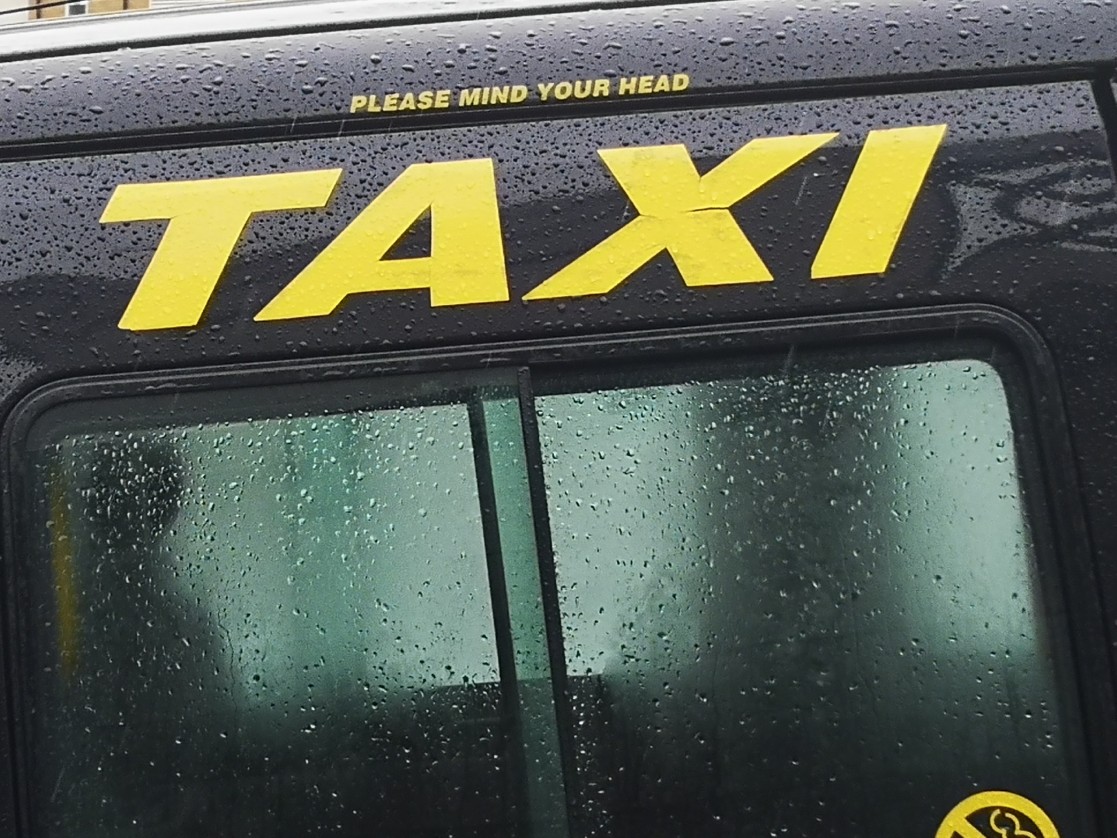 A GROUP of Cardiff cabbies have set up a co-operative to "give drivers a fair crack of the whip" amid fears the taxi trade is being decimated by other operators and the council.
"The industry is on its backside if I'm being totally honest with you. You've got to earn £300 (a week) before you actually put a chip on the table," said Keith Shackell, 51, from Rumney, who is one of the nine founding members of Drive co-operative.
Mr Shackell, who has been a private hire driver in Cardiff for 15 years, said that after paying for fuel, car finance, insurance, radio hire, and general wear and tear, the extra cost of paying a weekly fee to an operator was unsustainable.
In Cardiff, Taxi operators such as Dragon and Capital charge between £97-137 a week to take bookings through their dispatch system – costing drivers £5-7,000 a year.
More taxis have also come into the market with the introduction of apps such as Uber and Ola to the city. These companies charge up to 25% for each fare accepted by a driver.
"Since Uber, it's basically fallen apart," said Mr Shackell.
On top of this, Cardiff Council charge £160 for a 12-month licence for a hackney cab, with the cost of a licence for a private hire vehicle being between £86-103.
The difference between hackney cabs, black with a white bonnet, and private hire taxis is that hackneys can pick up fares from the roadside, whereas private hires must be pre-booked through an operator.
Social Business Wales, a Welsh Government organisation funded through the European Regional Development Fund, supported the drivers in setting up the co-operative.
Geoff Jones, Business Advisor at Social Business Wales, said: "With Drive, you've got a group of self-employed individuals and previously their employer would take quite a big chunk of their wages.
"Now, any surplus that's generated will go back into the benefit of the business – the profits for Uber don't stay within the community, they go to a multi-national corporation."
In a co-operative, each employee owns a single share of the business. The 'one member, one vote' rule means that everyone with a share has a say in how the business is run and takes an equal share of any profits.
The Drive co-operative started trading on St. David's Day this year and the drivers are paying as little as £20 a week in operator's fees – just enough to cover the cost of the council's operator licence.
Although all other costs stay the same, the drivers are saving around £100 a week in fees as a result – worth as much as £5,000 a year.
"We can't control what we pay for insurance, licence fees or fuel but what we can influence is how much we pay to operators," said Paul O'Hara, 45, from Cardiff, one of the nine founders of the co-operative.
Both Mr O'Hara and Mr Shackell said that cross-bordering, or taxis from other areas operating in Cardiff illegally, was another major concern.
"As they (the private hire firms) take on more and more drivers the work is getting more and more scarce.
"There's already more than enough taxis around that are licensed in Cardiff, and we've got hundreds and hundreds of cars from Rhondda, Newport and Merthyr. It just puts more strain on us," said Mr O'Hara.
Last month, a study by Unite the Union showed that the number of drivers with Cardiff addresses and taxis registered in Newport had risen by 502% since 2016 – from 43 to 259.
"That's the real issue, you can go and get a licence in Newport and it's like getting a lottery ticket. We detest it, it shouldn't be happening and we feel let down by Cardiff Council," said Mr Shackell.
Lorraine Gaskell, regional organiser for the GMB union, said: "Drive is a fantastic initiative from a group of dedicated professional drivers in Cardiff, many of whom are GMB members.
"The industry is facing unprecedented pressures with the amount of 'out of town' drivers continually increasing.
As a union, we always stand by our members and we were excited to provide help and support the new project."
Consultation is open until March 27 on a Welsh Government white paper about the future of taxi licensing in Wales.
A major proposal in the Improving Public Transport white paper is for a single taxi licensing authority for the whole of Wales – the JTA (Joint Transport Authority.)
But, drivers have raised concerns that the proposals will make the situation even worse if they go ahead.
"They're missing out the main issues of cross-bordering and also the number of licences being issued.
"Essentially it could mean that you've got drivers from Anglesey having the same licence as one from Cardiff and coming down to work here, which is just ridiculous," said Mr O'Hara.
Cardiff Council have been approached several times for a comment on the licensing issues raised by the drivers, but have not responded.
A summary of the Welsh Government's transport white paper can be found here.