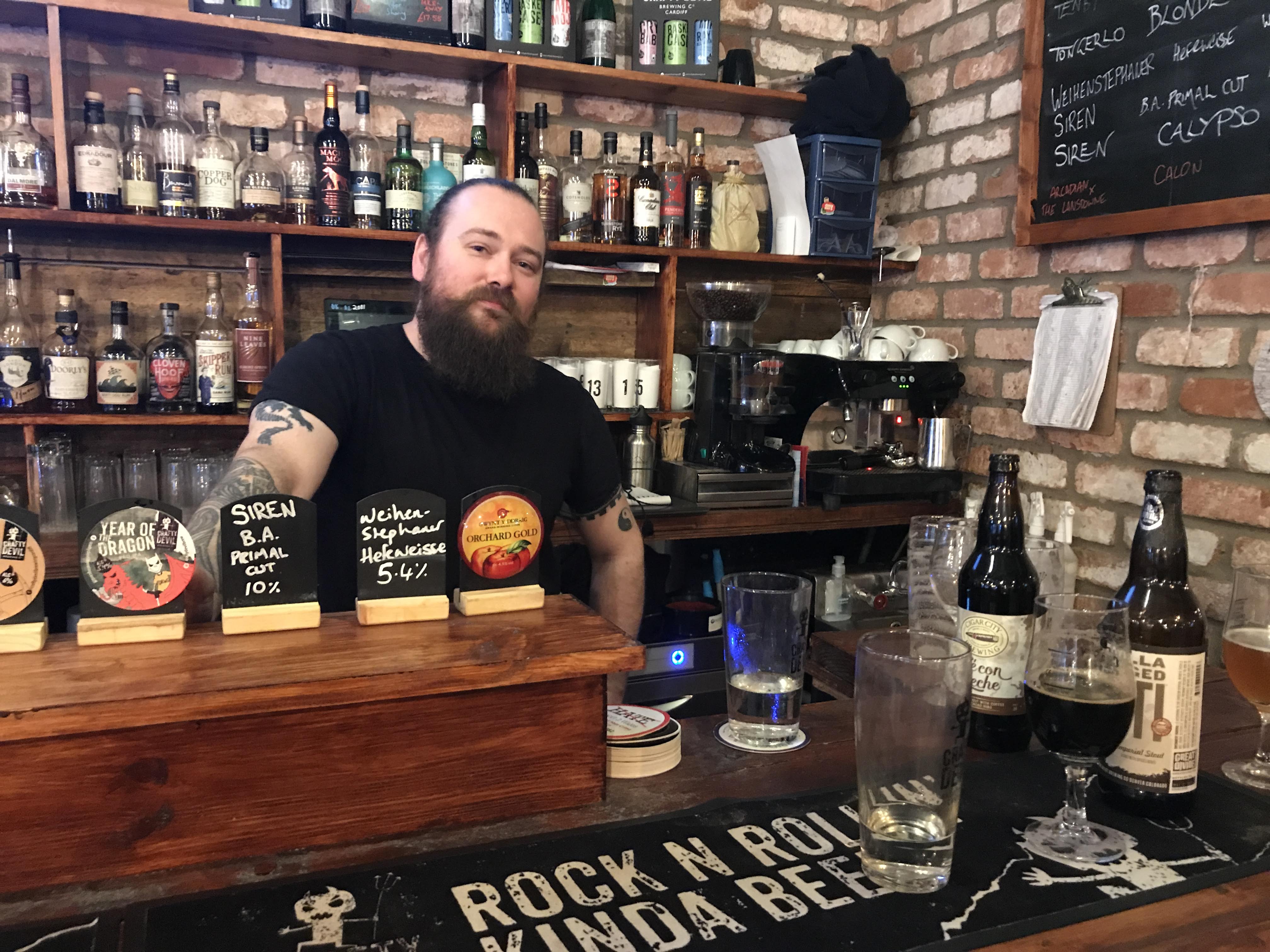 PENARTH residents Adam Edinborough and Rhys Watkins, owners of Crafty Devil Brewery, are set to open a new bar in their hometown after crowd-funding over £7,000 in one weekend.   
Manager Ewan Moore, 32, from Bridgend said: "We haven't got big money behind us and we're not a massive company. 
"We're small but we're also fiercely independent and fiercely proud about Cardiff – and our beer of course."  
Crafty Devil started five years ago when Rhys and Adam opened their first cellar in Canton. Before that they had been brewing the beer in their garden shed.  
Last year they opened their bar, Beelzebub's, in the centre of Cardiff.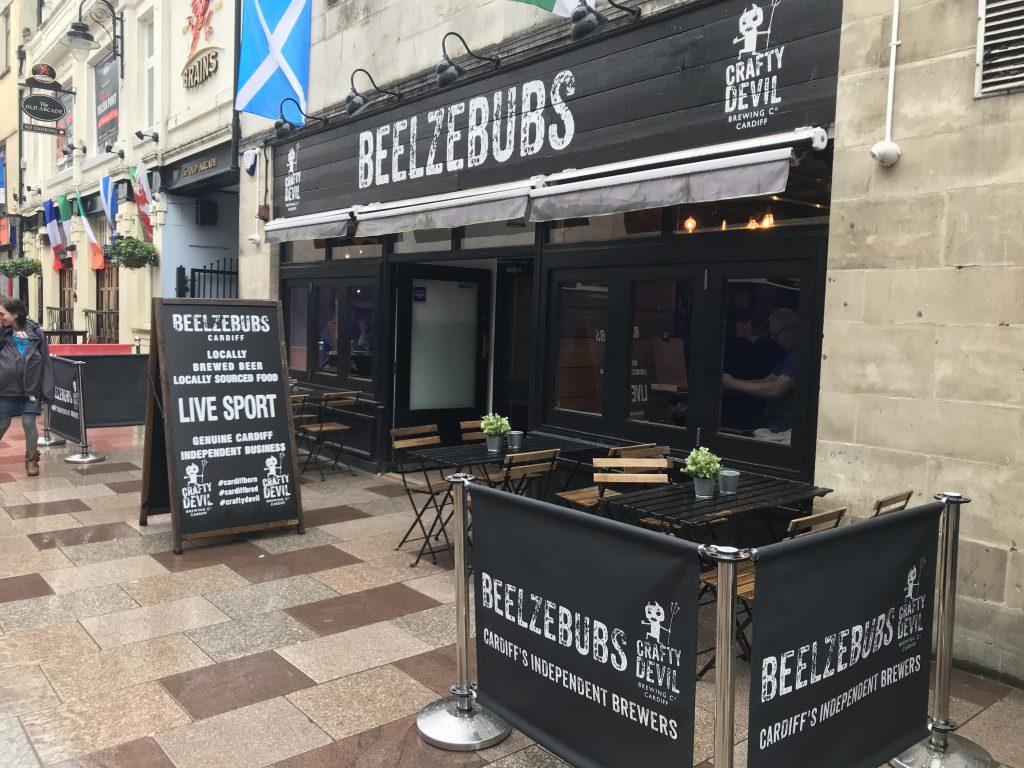 James Easterbrooke, 32, from Cardiff, is a manager at Beelzebub's: "Adam and Rhys are very humble, down to earth guys. 
"They encourage the staff's personality come through. They want us to take the time to stop and chat to the people in the bar. 
"What's good is the customers have a say in what sort of stuff we do in the bar. We say do you want a jukebox? No? Alright then."  
Crafty Devil pays its staff the real living minimum wage and are in the process of unionising all their venues.  
"Working for large chains you don't feel like they appreciate you and it's nice to feel like you are part of an idea," said James.  
Although Beelzebub's has only been open a year, Rhys and Adam felt it was time to expand – they had used crowd-funding before and thought that it would be a good way to raise the money they needed for the new bar.  
"We were as surprised as anyone that we raised the money so quickly; it was a pretty crazy weekend," said Ewan.  
Anyone who contributed to the crowd-fund gets every single penny back as a bar tab plus 10% discount for life. 
"Rhys and Adam are obviously from Penarth originally; they grew up there and so it's partly romantic, a homecoming but also it's partly business sense. 
"Penarth is changing, if you look at the high street it is changing from shops to more independent bars and restaurants."  
Even with the right staff, the right location and the best beer, the most important part of a crowd-funded community bar is the customers.  
David Hills, 38, from Bridgend, was off work after recently shattering both his feet in an accident and has enjoyed getting the chance to spend a bit more time at Beelzebub's: "I come for the staff and the beer; I couldn't say which is better.  
"Today, I brought this beer in for the guys behind the bar to try."  
Dave Johnston, 62, from Cardiff said: "It's a nice little place, they play blues music sometimes which is nice; it's more relaxed than other bars in town because you don't get the classic lager louts."  
The aim is to create the same kind of atmosphere at the new bar in Penarth.  
Ewan said they were already getting to know the local community. "We are in talks with community groups across Penarth and when we open, we should already have a good group of regulars." 
The new bar is set is to open on April 1 – you can find more in the Crafty Devil Facebook.