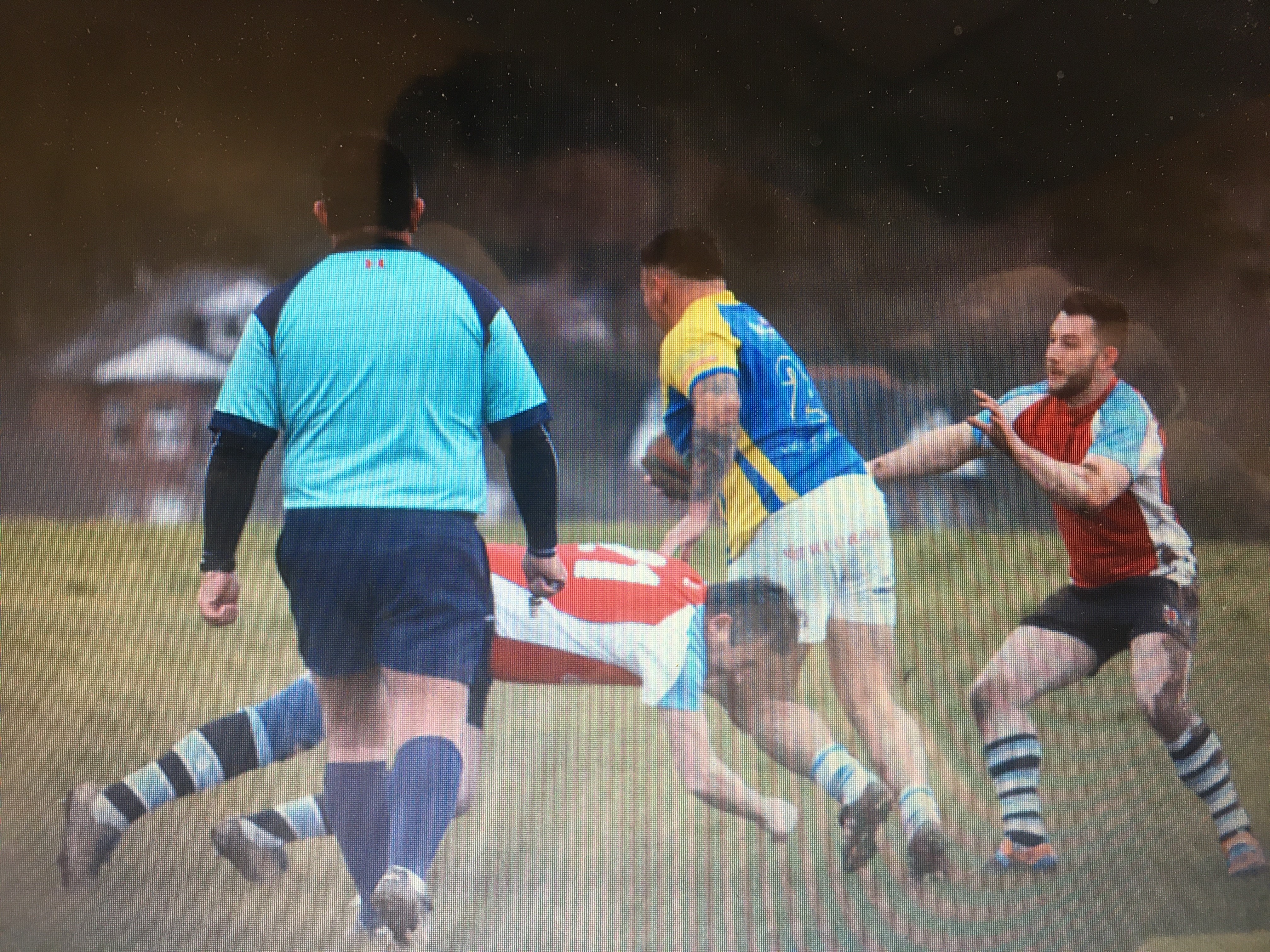 OF all the places to meet, John Lyons chooses a quaint pub in Rhiwbina.
The Glamorgan Wanderers chief jokes we're actually here to check out the opposition for tonight's must win tie with Rhiwbina, but then he lets on that he was in the area for work.
"Nothing wrong with a bit of Squirrel-bashing on a Friday night, sneaking into enemy territory" he joked, referring to Rhiwbina's nickname.
Every time we talk, John, 56, seems to always reiterate how many 'characters' there are in rugby but never once acknowledges how much of one he is himself.
I ask him where it all started. "School. We played full contact rugby. At Catholic school we only played rugby. I went on from there to Mostyn and played Rugby through till fifteen-ish.
"Plus, my father was a rugby man, played for Canton. Played for the Wales army cadet or whatever it was back in the day.
"It was just ingrained in you, there was a different ethic about people those days."
This early in his life, rugby was not John's only love; football had nudged its way in as well.
Playing for a Welsh league rugby side, John also played for Chepstow Town FC for a couple of seasons under a certain ex-Arsenal player, Barry Vassallo. He would train once or twice a week then play on the Saturday.
John would find a way to play both sports over Saturdays and Sundays.
"I got a couple of suspensions, a couple of red cards when I was playing for Cardiff Civil Service in football so I was guesting for their rugby team when I was suspended from football," he said.
It was in his thirties that his true love for rugby returned.
"I spent a couple of years with Dinas Powys, enjoyed my time there immensely and then Llandaff North where I spent over 10 years. I was first team captain and I enjoyed every minute of it. Such a good feel club," he said.
Remarkably, John only stopped playing rugby four years ago. He shows me several pictures of the whacks and bruises he picked up from playing which would usually be enough to make anyone stop.
"I finished a game not so long ago with a broken arm," he said.
It was not the broken arm however that ended John's enjoyment of playing the game, it was a motorcycle accident.
"I fractured my femur, cracked my pelvis in two places, did my posterior cruciate, broke my wrist, shoulder, ankle, a whole load of sh*t.
"It took a lot of time to recover and I was knocked on confidence as well, but I have played since.
"I had a replacement knee a couple of years ago and I played after that, but then ill health has caught up with me again. So I just can't play anymore," he said.
The more I learn about John, the humbler he becomes. The accident was not his toughest recovery.
"I had kidney cancer, renal cancer. I had parts of my kidney taken away," he said.
Before I can intervene, he said: "It's just life, mate.
"I'm sat in a consultant's office and he says, 'That tells me it's a solid mass' and you go 'Right so it's cancer?' and he went 'Yeah'.
"I said 'What's the plan?' The doctor froze, he said, 'No one's ever said that so suddenly.'
"Well there's gotta be a plan hasn't there? Then you discuss all the options then. Radiotherapy, chemotherapy, zap it, laser it, do this, do that.
"Why don't you cut it out? Just cut it out. Go in, do your best, cut it out if you can do it, I said. But one thing, if you can do it don't bother waking me up to ask permission. If you're gonna take the whole kidney just do it. We'll all be good that way."
He turns the conversation towards his wife Mel, who he has been with for 33 years and, who's 'as good as gold.'
"Been married for 23 years she's really long-serving to have to put up with me, I suppose. She'd have been out by now otherwise, to be fair," he said.
Before his diagnosis, John was at the club for three years. After two years away for recovery, John came back and has not looked back since.
At this level, you do not earn money for rugby to be your full-time job. John does it for the 'thrill' of it rather than anything else. When he's not at the Memorial Ground, he works as an after-sales manager.
On top of his job, I ask him if he ever tires of it, "Not really, it keeps you going. When you've done it for so long and been involved in sport semi-professionally and whatever else from sort of 14. At 57 this year, it's still there.
"The spark is still there. The emotion is still there. The body can't do it but the mind sort of is still there."
It is his admiration and respect for other sides that tells you John has no intention of ever stopping.
"I've been to some great places. We went to Gilfach the other week. You're in Gilfach, a pub called the Wrecker, and the owner? What a lovely chap. He came over and spoke to Alyn (ex-chairman) and myself after the game, we had a fantastic conversation about rugby and different bits and pieces and his family, all sorts of stuff," he said.
His credit to others is never-ending, with the club's recent successes attributed to everyone who is a part of the club.
"We've got some great people at the club. Like Steve Charles, does all the kit. We've got a fantastic coaching team – Dan Fish from Cardiff Blues. Martyn Fowler, Lee Highgate, well-respected player for many years in the Wanderers and Caerau Ely.
"The fitness coach, Will Cusack, is a good guy. That coaching team is probably one of the best coaching teams around in terms of experience, qualifications, and just what they bring to the table," he said.
After the heartbreak of missing out on the playoffs to Ystrad Rhondda RFC last season, things are very different this time around at the club.
John, however, is only focused on the games that his club have left, two of which are against their title rivals, Rhiwbina.
"We don't want to be on the backfoot going to our ground. We've got Rhiwbina, Llantrisant then Rhiwbina again. These are a massive couple of weeks, season defining weeks. Then we'll sit down, do what we do.
"We've just gotta win and be there. The boys have to be revved up for it which they will be, and it will be a hard-fought game between two good sides."