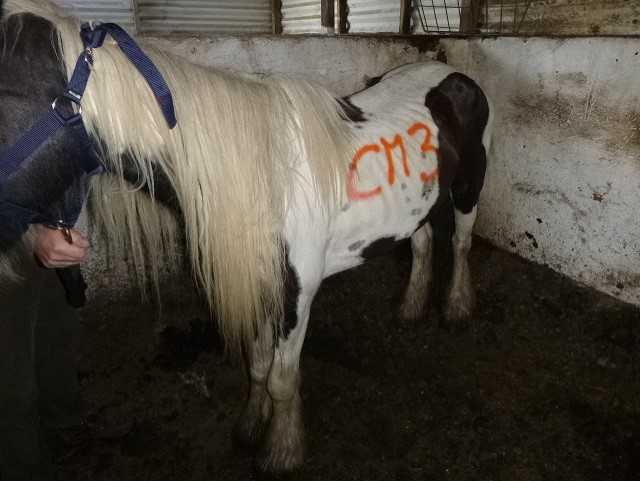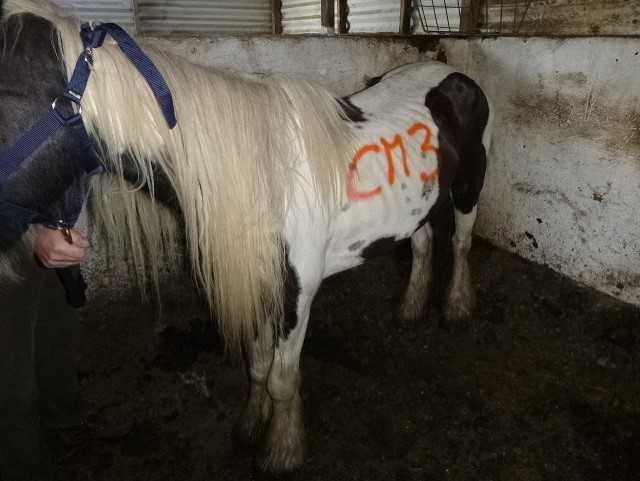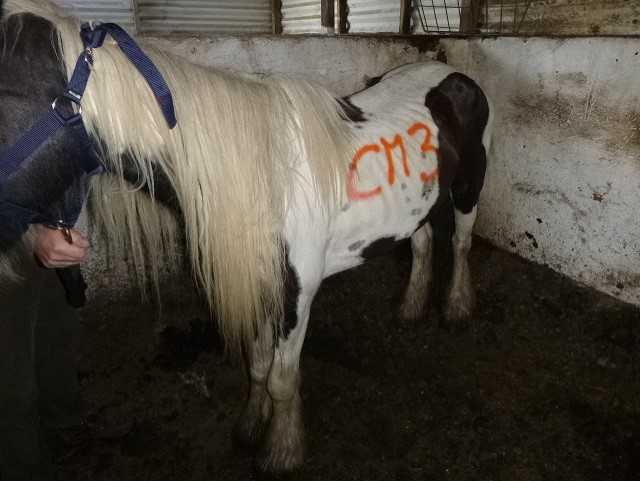 A CARDIFF man has been found guilty of causing unnecessary suffering to ponies found twice in last year's heatwave without enough water.
Tony Israel Price, 56, from Wentloog Road, appeared in Cardiff magistrates court for failing to prevent unnecessary suffering to ponies despite having received advice from an RSPCA inspector.
In July 2018, in the first visit to Price's field, off Redway Road in the Vale of Glamorgan, RSPCA inspector Christine McNeil and a vet found one cob pony, Alouda, was so underweight her "breastbone was extremely prominent". She was also itching with lice.
Two other mare cobs and a dependent foal, out of 13 ponies in the field, were found thin and infected with parasites, through dirty water and a lack of grazing.
The RSPCA gave Mr Price three weeks to increase food and water and improve conditions before a second visit.
Despite Price saying he had increased the amount of water and raised dried food from 25kg to 50kg, Inspector McNeil and a vet found the ponies had actually deteriorated when they visited three weeks later on August 16, 2018.
Four ponies were removed from Price's property that day.
Tony Price denied all charges and insisted he had provided adequate water and food. He blamed CM1's weight loss on dental problems.
In court he said: "I love them all. They've been rehomed. There was nothing I could do. I was feeding them."
On both visits, the inspector was accompanied by Lode de Smett, a vet of 25 years, who noted that the pony's body condition scoring, which provides an indicator of health, had deteriorated the second time.
The day after the ponies were taken away from Price, the vet recorded that CM1 had a bodyweight of 198 kilograms, 40% less than it should be, at around 250-380kgs. She was ungroomed, had hair loss, lice and was biting herself.
The other two mares were also around 30% underweight and infected with lice and feather mites.
In her testimony, Inspector McNeil said she had found a carcass of a foal in Mr Price's field however there was no evidence to suggest anything suspicious.
Price said: "I am really disappointed. It's best we'll ever have it as a gypsy."
As Price had no previous convictions, Judge Stephen Harmes gave him a 12-month conditional discharge and ordered him to pay £1,000 costs and a victim surcharge.
Inspector McNeil said: "A vet on site was of the opinion that she was suffering and the two other mares did not have their needs met and would be likely to suffer if their circumstances did not change.
"Sadly our advice had not been taken on board and we had to take action. Further advice was also issued for the remaining horses at the location."
The three ponies and the foal have since been wormed, bathed in insecticidal shampoo and  clipped by the RSPCA and have gained a third of their own body weight.