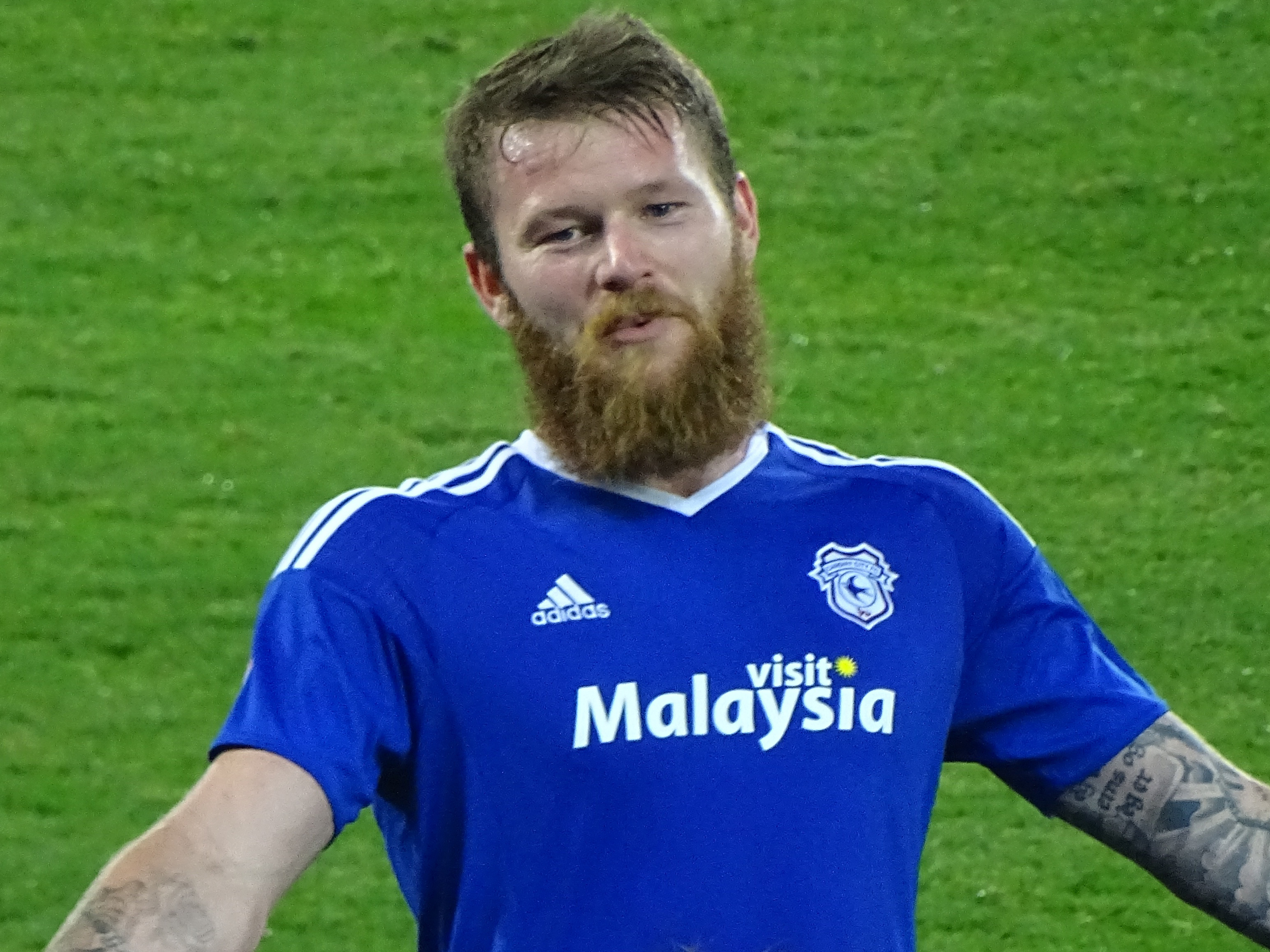 CARDIFF City fans have paid tribute to Icelandic international Aron Gunnarsson after it was revealed the midfielder will leave the club at the end of the season.
A Bluebird for eight years, Wales Online reports The Ice Man will reject a new contract and head to Qatar to team up with his former national team coach Heimir Hallgrímsson at Al Arabi.
The 29-year-old has scored 25 goals in his 263 appearances for the club, and his exit marks the end of a largely successful spell with the club.
The Cardiffian asked three Bluebirds fans for their thoughts on the midfielder's departure.
Dan Moffat, 20, Cardiff City fan for 15 years
"I'm shocked that news of his move to Qatar has come out at this stage of the season. We still have a relegation battle on our hands so it's a bit disappointing that it's come out now, but I'm not surprised.
"Gunnarsson said he would stay if we got promoted last year and kept his word, and considering his commitment and passion for the team during his many years with us I wish him the best.
"For me, my favourite Gunnarsson moment has to be our first Premier League goal against Man City in 2013.
"I can still remember the sheer volume of noise inside the stadium when that goal went in, when we started to believe that we could actually beat the big boys.
"Gunnar is one of those players that pops up in places when you need a goal, and he's definitely scored some big ones over the years."
Dan believes Gunnarsson's battling qualities will be sorely missed next season.
He said: "He's a true warrior of the game, Gunnar is a player who has gave his all in every game he's played for the Bluebirds.
"The sheer passion and commitment he's displayed has allowed him to become the longest serving Cardiff player in the current squad. As he has also shown with the Iceland squad during the World Cup, he has immense leadership qualities that have also been crucial in our two promotions to the Premier League.
"A bonafide Cardiff City legend, a true hall of fame Bluebird."
Rhys Thomas, 23, Cardiff City Season Ticket Holder
"I'm not surprised Gunnarsson is leaving.
"It's been clear for a while that he wanted to leave, especially after his stock was at an all-time when he captained Iceland to the Euros and World Cup.
"I'm just surprised that he's going to Qatar, rather than go to a "bigger" club like Galatasary, who he was reportedly linked with.
"My favourite Gunnarsson memory would be scoring our first ever Premier League goal back in 2013 in the win over Manchester City. He will always be a legend for helping to knock England out of Euro 2016."
Rhys says the midfield talisman will be missed by City fans, and has a suggestion for who should come in to replace him.
He said: "There is no doubt that he's a Cardiff City stalwart, having been part of two promotions to the Premier League and a run to the League Cup final. He's been part of the mad Cardiff City rollercoaster and it will be odd not seeing him next season.
"Gunnarsson plays an important role in front of the defence, so I'd like to see Chelsea's Ethan Ampadu come in on loan – he's young, Welsh and in need of game time.
"He's more technically gifted than Gunnarsson but is still able to perform that shielding role in front of the defensive line," he added.
Daniel Bevan, 21, Cardiff City Season Ticket Holder
"Funnily enough my first memory of Gunnarsson was his first long throw for Cardiff, playing against West Ham. He lined-up and threw it straight out for a goal kick. Looking back on it it's funny but I remember him getting slated for it at the time.
"He may not have been the most gifted of players but he always gave 100% and honestly that's all Cardiff fans really want – someone who wears their heart on their sleeve.
"His heroics at Euro 2016 were overshadowed as City fans were focused on Wales but you can't take anything away from him, he shone in that Iceland team and took that experience back to Cardiff with him and showed he was good enough for top flight football."
Daniel feels Cardiff City should be able to replace Gunnarsson come this summer's transfer window.
He said: "In reality, either in the Premier League or the Championship, Cardiff will be able to recruit someone as good, if not better. Adrien Tameze, for example, would be a more than capable replacement.
"But what Cardiff will miss is his leadership. He's always been somewhat of a second captain, especially when David Marshall had the armband. He's always the loudest on the pitch and the first to rally everyone up when Cardiff concede.
Daniel strongly recalls one example of Gunnarsson's leadership qualities.
"One thing that always sticks in my mind is when Rhys Healey tore his ACL, Gunnarsson was the first Cardiff player to come over to him and offer support when he was receiving treatment on the pitch.
"Cardiff may have great team spirit but they don't have another leader like Aaron Gunnarsson. It's a cliche but really is a proper 'Warnock' style player."