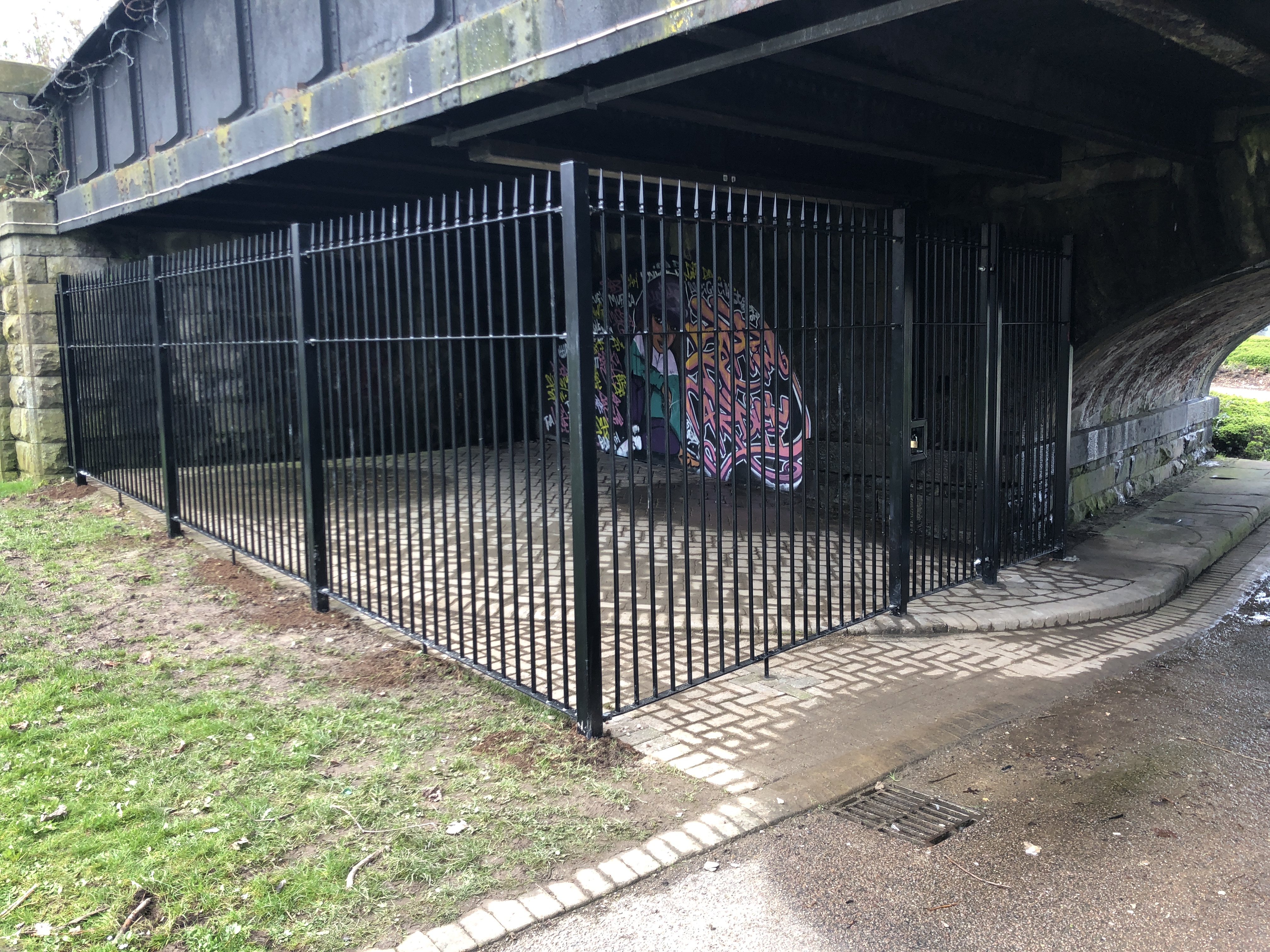 A SET of gates have been installed at an underpass in Butetown to deter homeless people from congregating there.
The council say the gates, which have been set up at the underpass between Bute Street and Lloyd George Avenue, have been installed to quell anti-social behaviour among homeless individuals who take shelter in the dry space.
Cardiff Council also say that they do not own the land where the underpass is located, adding that a private developer – Vinci facilities – submitted a planning application to install the two metre tall gates.
However, The Cardiffian has discovered that the planning application was submitted by a Welsh Government official.
In the application, the official proposes for a set of gates to be installed "to fence off areas under the bridge following representations made by local residents as a consequence of undesirable activity in the areas of the bridge to be fenced off."
Butetown residents who use the underpass, however, have been left confused following the move.
Rachel England, 34, who walks through the underpass regularly, said: "I use the bypass on an almost daily basis, at various hours of the day, and I've never felt like the homeless individuals there were behaving antisocially.
"They have generally always kept themselves to themselves."
Ms England feels the move is a further unnecessary measure that takes homeless people away from dry spaces.
She said: "Given that authorities are routinely moving homeless people on and taking down their tents in the city centre, it seems particularly callous to deny them access to this out-of-the-way dry space."
Richard Edwards, Chief Executive Officer at The Huggard in Cardiff, said: "We do not encourage authorities to introduce anti homelessness landscaping and we would rather see resources prioritised towards homelessness services to keep people off the streets.
"I think we are seeing real problems with people not being able to access support services.
"This actually presents a huge barrier to people looking to engage with services.
"We need to see more done to help people with substance issues, rather than using measures to move the problem somewhere else."
Mr Edwards called on the authorities to implement a long term plan to combat the problems faced by residents, rather than just moving homeless individuals from place to place.
He said: "At best it just displaces people and does not tackle the issue by improving services. We need to address the underlying issues and have a long term plan, so residents don't face anti-social behaviour."
Cardiff Council and Welsh Government have been contacted for comment but are yet to respond.