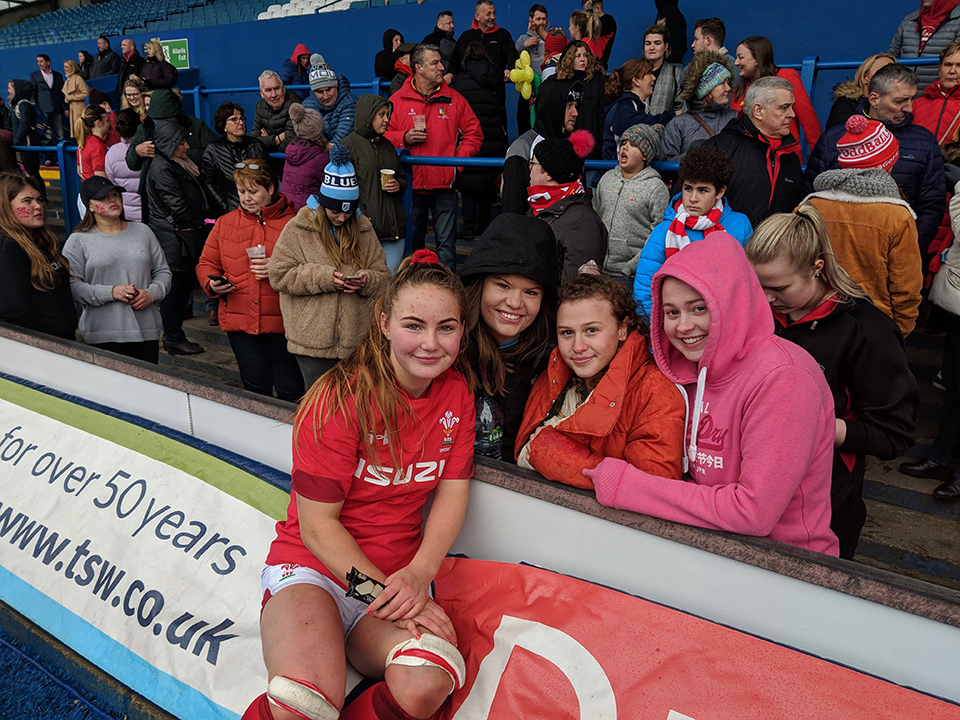 SIX WEEKS ago Manon Johnes was preparing for her first Six Nations Championship, having been named in the starting line-up against France.
After making her debut last Autumn, the 18-year-old was confident and excited about the competition, saying: "Being a part of the Six Nations squad has always been a dream – I never thought it would come so early." 
Four games later, the Pontcanna native reflects on going back to school on the Monday after a game Sunday and the enormity of it all.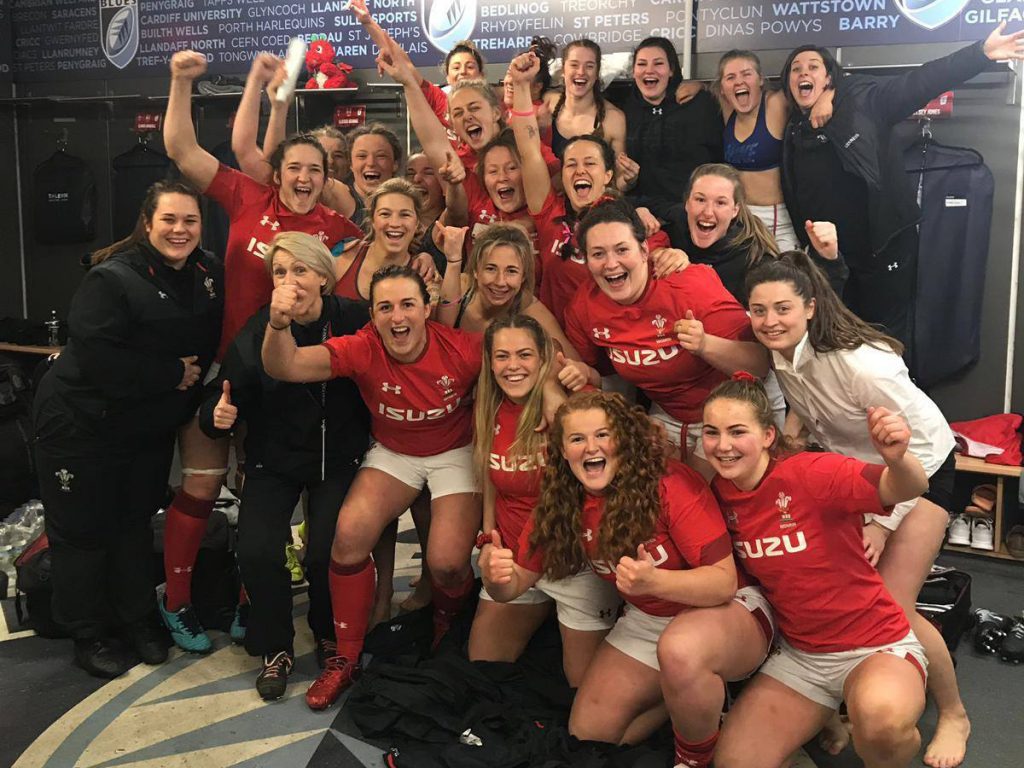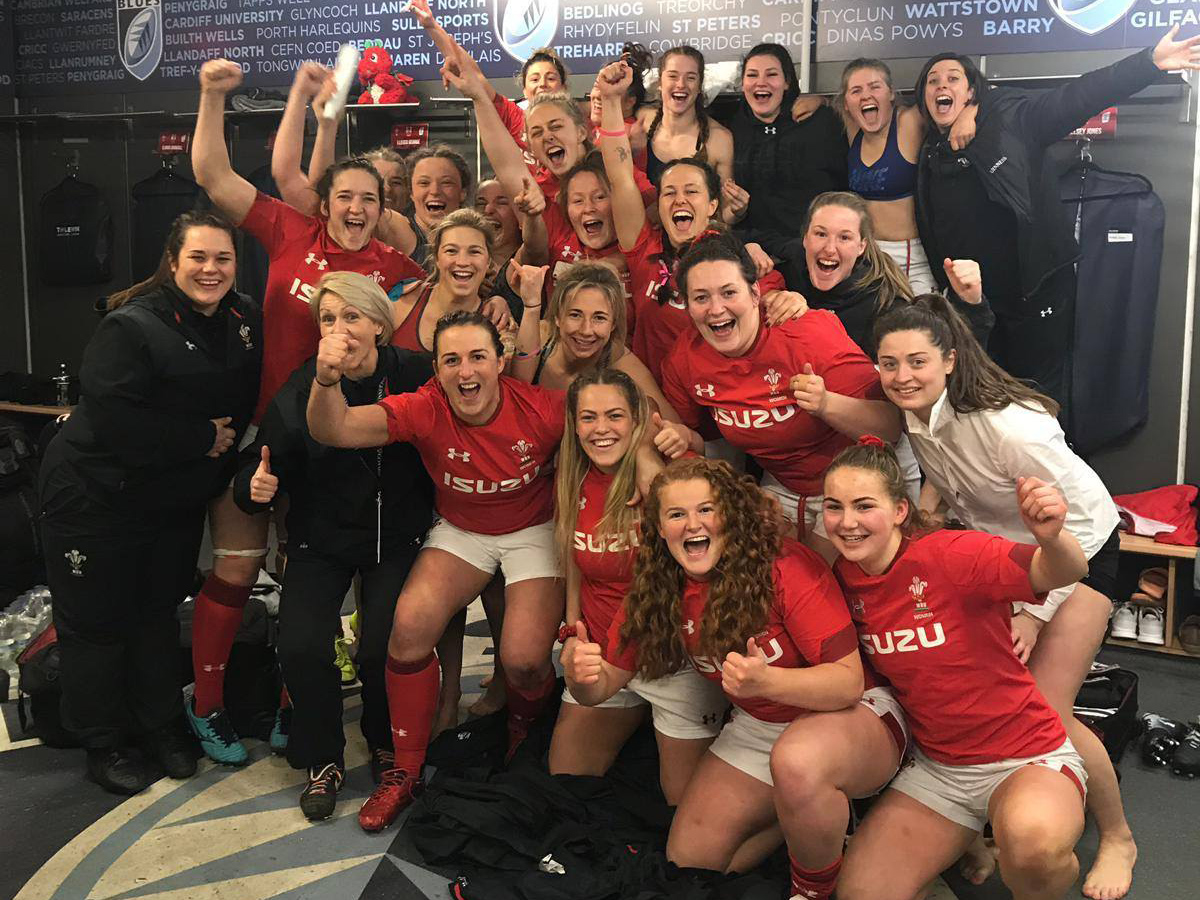 "My first Six Nations was amazing. To be involved in four games and travel away with the squad has been great. I've gained a lot more experience playing against sides such as France," she tells me.  
The Blues flanker made an impression throughout the tournament, with her hard running and big tackling – the schoolgirl doesn't hold back.  
I asked if she was surprised about anything but, confident as ever, she said: "I don't think it surprised me that much, seeing as I already had caps from the autumn." 
Manon was part of the last gasp win against Scotland which she says was her highlight of the championship, as Wales won in the very last play of the game.  
After the elation in Glasgow, she says the hardest part was adjusting back to life in Ysgol Gyfun Gymraeg Glantaf: "In a way it's weird being back in school. The hardest part of campaigns is going back to a 'normal' life and not seeing your rugby friends every week.  
"I was in school during the Six Nations, but now I will have to work a lot more and keep myself busy. I definitely think I will miss the rugby girls a lot.
"The toughest part was traveling with back-to-back training, as well as managing school load, but I would do it all over again." 
Much of the pre-tournament talk was based on how young the squad were.  
Manon's team mate Lauren Smyth turned 18 during the tournament whilst Beth Lewis and Lleucu George are also teenagers. They also happened to be her closest friends in the squad (though she adds she is friends with everyone).  
Experienced heads, she says, were always on hand for advice. "Siwan Lillicrap, she's been really helpful and is so easy to talk to.  
"Also, Beth Lewis gives me pointers, which I really appreciate. More generally the forward pack as a whole and our forwards coach have helped massively with the more technical elements of the game." 
Manon was left out of the squad for the England game, where Wales lost 12-51, as England went on to win the Grand Slam.  
Unphased, she said: "Being out for the England game and watching in the stands I could see the game from a fan's perspective. In a way just because you want to back your team. 
"It's different though, because when I contribute to the game and I am part of the team whether we lose or win." 
Away from the campaign, Manon tells me her university application to study Geography is going well. She said: "I think I will probably end up choosing Oxford as my firm choice." 
Until then Manon is looking to move away from the club that gave her chance in the game, aiming to sign for Bristol Bears after pre-season in August, in her gap year.  
"I'm keen to get more exposure at senior level, especially, through Bristol Bears to develop my game at national level. 
"In Oxford, I'd be playing for the university team and potentially Harlequins, but I couldn't really tell you. All I know is I'll be driving back and forth from the Vale for training."
As for her Welsh rugby future, Manon said: "Hopefully I will be in the fold for the 'emerging' game next month, as there is a U19 Wales game against England in April, so I could get selected for that and there is also a 7s squad which starts training this summer." 
Reflecting on the last six months, she says: "When you're playing it's hard to be proud but, looking back a year ago, I definitely wouldn't think I'd be where I am now with seven caps. I'm excited for the future and next season, playing for Bristol and gaining more professional experience. 
"Until then, I'm looking forward to going back to finish my last U18 season with Cardiff Quins and take a gap year to concentrate on rugby."