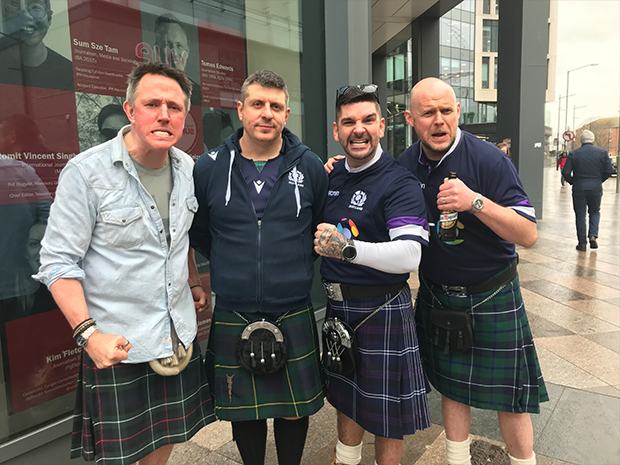 'We've got to make a weekend of it now, haven't we?' – Scottish fan who travelled seven hours to watch match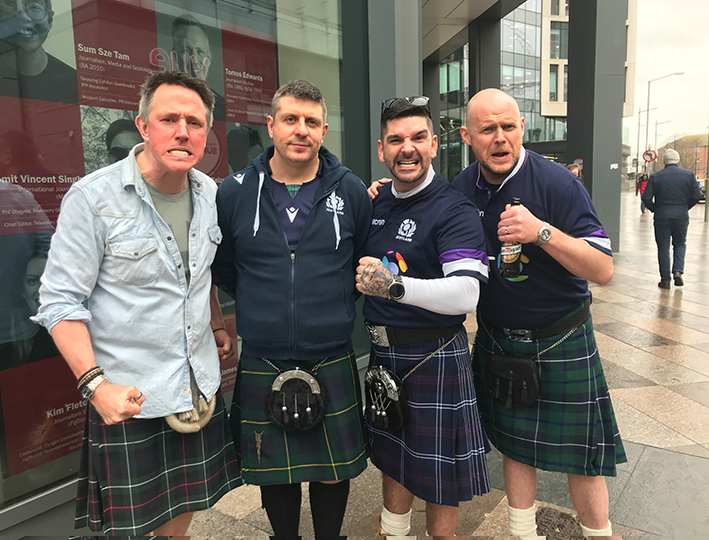 SCOTTISH rugby fans who had travelled for hours, and spent hundreds on hotels, have aired their anger at the last-minute postponing of the Wales v Scotland match.
Despite the Welsh Rugby Union's earlier statement that the game would go ahead, Wales' final Six Nations match against Scotland was called off due to the Coronavirus outbreak, leaving thousands of fans angry and out of pocket.
Jason Graham and Aaron Fox, from Annan, near Dumfries, set off at 3am this morning with a group of fans to make the seven hour-long coach journeys to support Scotland at The Principality.
"It's f****** ridiculous if I'm honest," Mr Fox said.
"You travel seven hours, hyped up to watch a game and bang! It's gone.
"Everyone's going to be in the pubs anyway, we aren't going home yet.
"So if anyone has the virus, they'll just give it to people in the pubs instead of the stadium."
The group got to their hotel in the Valleys at 10.30am and had been in the pub most of the day ahead of tomorrow's game, which would have started at 2.15pm tomorrow.
The Welsh Rugby Union said the fluid nature of the Coronavirus outbreak meant postponing the match was the only viable option.
Mr Graham said the game should have been called off earlier to give fans a chance to get refunds.
"We're a wee bit angry," he said.
"Especially now we're stood here at the pub watching the racing at Cheltenham, which is still on.
"At £300 a head, plus £90 for the tickets to the game, it's really frustrating.
"We've got to make a weekend of it, now haven't we? We'll still be here, going around the pubs."
Public Health Wales today reported there are now 38 confirmed cases of COVID-19 in Wales, three of which are in Cardiff.
Sophie Campbell, 22, from Stonehaven, and Adam Cumming, 23, from Aberdeen, spent £90 on an AirBnB, £180 on tickets, £40 for a hotel in Carlisle to stop on the way, and over £100 on fuel.
Their ten-hour journey also ended in disappointment when they found out the game was called off – just as they pulled up to their AirBnB.
"It was Adam's first rugby game, so it was a bit disappointing," said Ms Campbell.
They also plan to spend the weekend in the city, since Mr Cumming already took time off work to watch the game.
But it isn't just Scottish fans who have been left hanging because of the last-minute decision.
Chris George, from Merthyr, had paid £190 for a room in a Cardiff hotel for himself, his brother and his dad for tomorrow night after the match to celebrate the fifth anniversary of George and Co., their family business.
"It was a treat for my dad," Mr George said.
"My Dad, who is 65, is pretty annoyed really.
"He's been following rugby since he was a kid, and we won't be coming down now – we were only attending Cardiff for the rugby."
Some international visitors are also disappointed, with one group from Switzerland finding out on their way to Cardiff they would not get to watch Wales face Scotland.
Stéphanie Galloni, from Sion, Switzerland, was travelling with a Swiss club who had lent the Welsh team training equipment during their pre-World Cup camp last summer.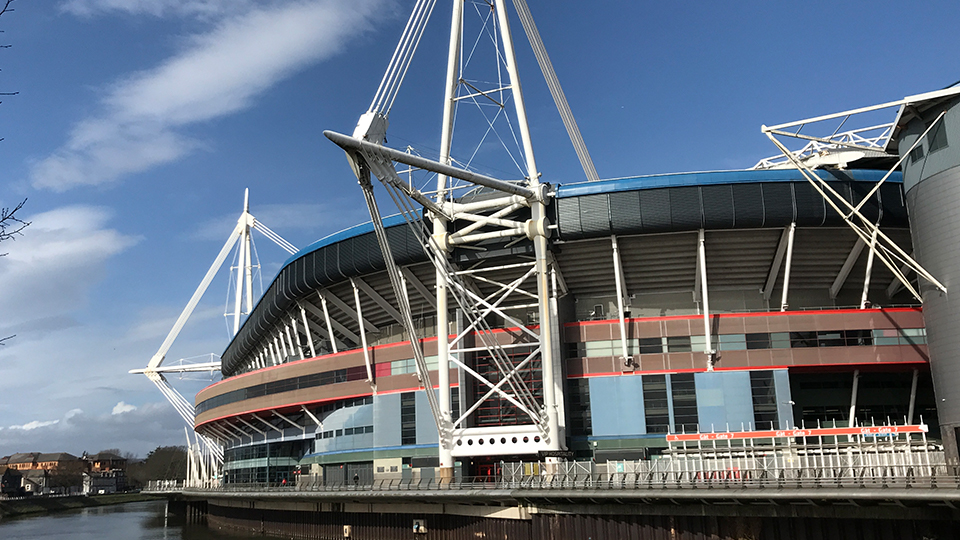 The team had been allowed to bulk-buy tickets to Wales v Scotland.
"I can't believe they have waited for so long before taking that decision," she said.
"Such a shame for every person already on their way to Cardiff."
Five members of Ms Galloni's group had cancelled due to Coronavirus because they work in Swiss hospitals, and were trying to sell their tickets at face-value on Facebook before the postponement.
Other healthcare workers like Rhys Pritchard, a domiciliary care worker for Carmarthen County Council, were trying to sell for fear of infecting vulnerable people at work.
Speaking before the decision to postpone, Mr Pritchard said he decided to sell his two £95 tickets through a Facebook group to protect his elderly patients, and his dad who was planning to travel from Scotland to support Wales.
"It's not worth the risk," he said.
"For me, getting into contact with Coronavirus would be the end of the people I look after.
"It's too much of a risk to them, no doubt for each one of my clients they would get sick.
"I'm not gutted I can't go, because it's the right thing to do, but if I can't sell them it's a lot of money wasted."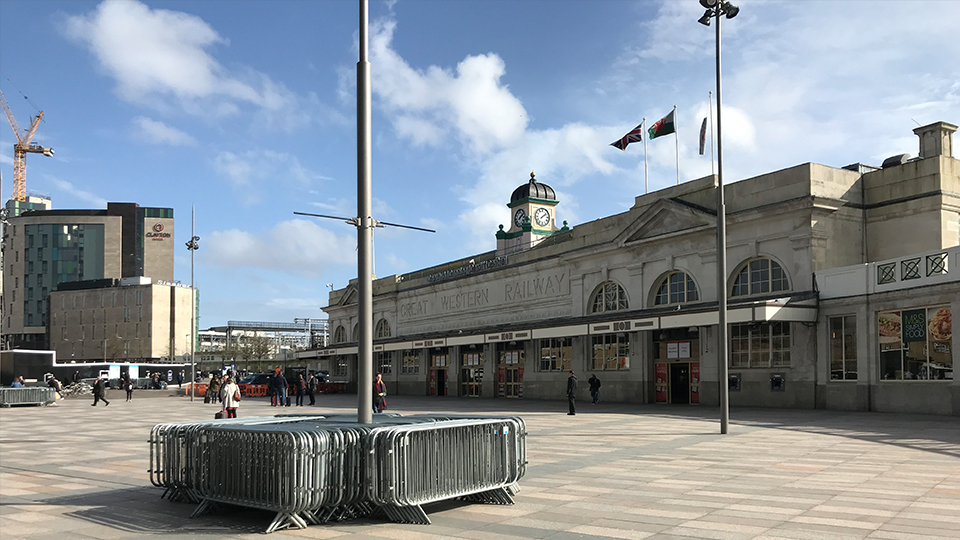 A spokesperson for the Welsh Rugby Union said: "Whilst medical advice remains consistent, we have decided that it is in the best interests of supporters, players and staff to fall in line with recent measures taken across the UK and global sports industries.
"The WRU would like to thank all parties for their counsel on the subject and will make further announcements with respect to rescheduling the fixture in the coming days."