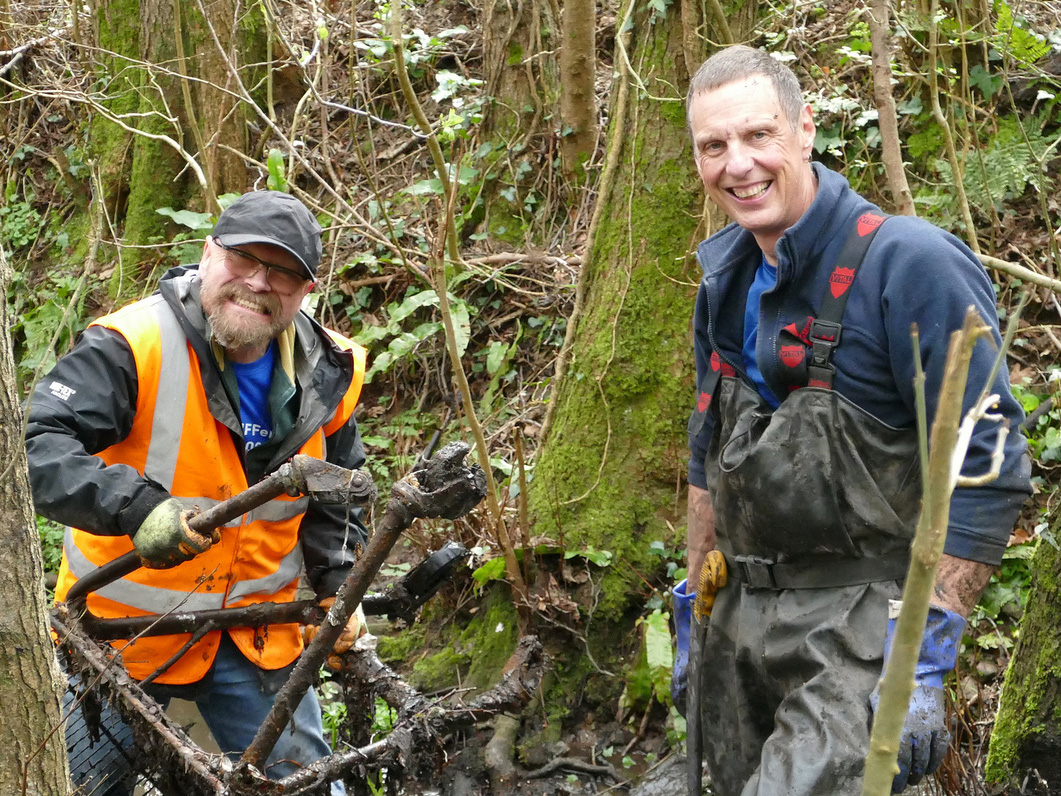 SPRING Clean Cymru kicked off their month-long campaign at the weekend, collecting trollies, bikes and pushchairs amongst other items from a woodland in Cardiff.
The campaign, which is part of the Great British Spring Clean, started with 34 volunteers from the Cardiff Rivers Group removing rubbish and assorted objects from Cath Cobb Woodlands in St Mellons.
They collected 86 bags of rubbish and removed six shopping trollies, three bikes, metal fencing, a wheelchair, pushchair, footballs and car tyres from the woodland.
They even found a packet of Ghostbuster crisps from 1992 in nearly perfect condition.
Louise Tambini, 45, a committee member of Cardiff Rivers Group, said: "I think it's really important to take pride in where you live.
"We found a crisp packet from 1992 – it looked brand new – we need to get these sort of things out so that the wildlife can flourish.
"For the environment, it's the right thing to do. You find fabulous places that you didn't even know existed and get to meet fabulous, lovely local people.
Many other business, schools and community groups are taking part in Spring Clean Cymru's third year of the campaign.
Becca Flavey, 47, a volunteer from the Keep Riverside Tidy community group, will also be taking part in the campaign.
She said: "It's great to have these events to raise awareness and to help spread the word.
"You can feel helpless and so when you do something like this it makes you feel powerful. Then we can help shift from the norm where the streets are covered in litter, to a day when it's not the norm.
"It's important to know there are groups doing this all year around and highlight the opportunities for people to get involved."
Cleaning up green spaces isn't just about the aesthetics, it's also about restoring wildlife habitats for insects and animals. The RSPCA recorded more than 7,000 incidents of animals being injured by litter in 2018.
Amy Lloyd, from Keep Wales Tidy, said: "We have run similar campaigns for many years, it's a nice thing to do this time of year and people are to get out and about.
"It's about coming together and looking out for the environment.
"The blue planet effect has definitely had an impact on our work; we've had load of new volunteers and businesses and schools who have got involved."
Last year, 371,556 volunteers got involved in 13,500 events for the Great British Clean Up across the UK. Keep Wales Tidy want to increase the number this year and encourage people to organise their own events to clean up their communities.
Spring Clean Cymru goes on to the 23rd April, to get involved or for more information, click here. Or go to Facebook to find out more about the Cardiff Rivers Group and Keep Riverside Tidy.