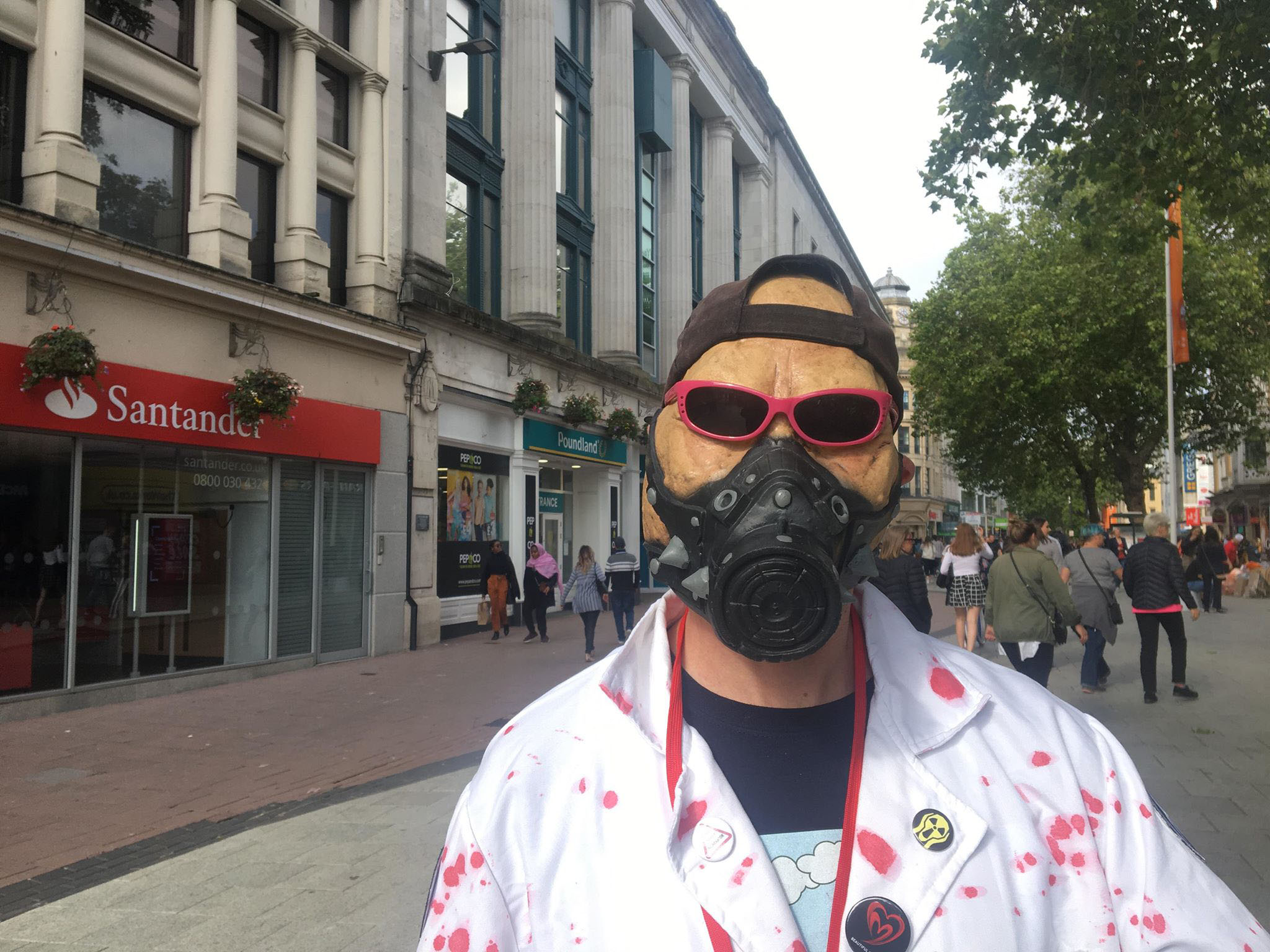 ENVIRONMENTAL protesters took to the streets of Cardiff in a mass cycle ride for National Clean Air Day.
Despite declaring a climate emergency, the government is still not doing enough to tackle the problem, say campaigners.
The Welsh government declared a climate emergency in April, with the UK government following suit in May.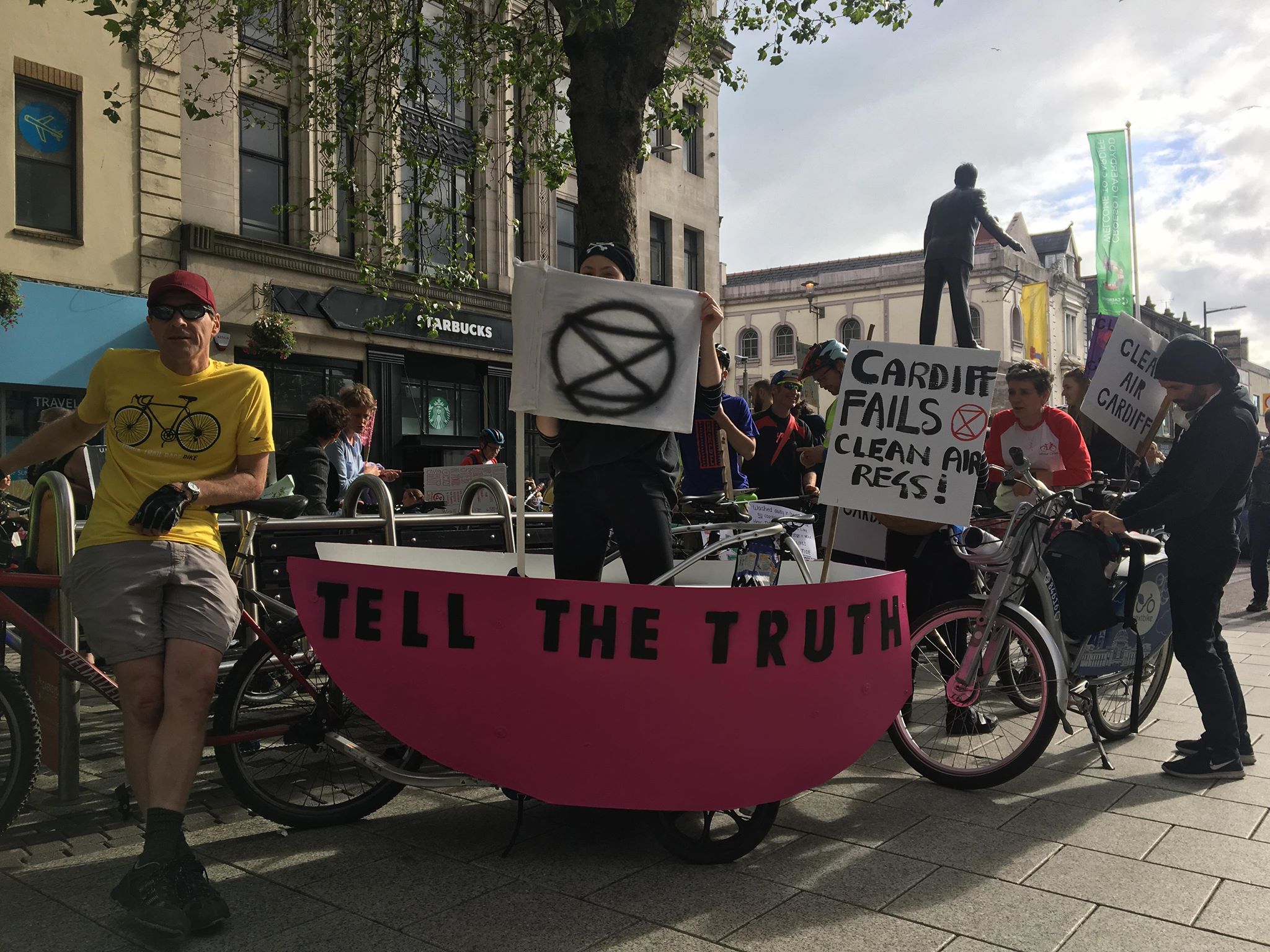 This was the second protest cycle ride held in the city in partnership with the Cardiff Extinction Rebellion group in two months.
The first was held in April and attracted more than 200 cyclists as part of a three-day demonstration.
These Welsh demonstrations follow Extinction Rebellion's protests in London in April, which saw around 1,000 people being arrested.
Last night's route in Cardiff was kept under wraps, with only a few select marshals leading the pack.
Facebook updates throughout the event showed the group travelling along North Road, Newport Road, and through Splott, causing traffic disruption throughout the city centre.
Since their formation last October, Extinction Rebellion has staged several national demonstrations.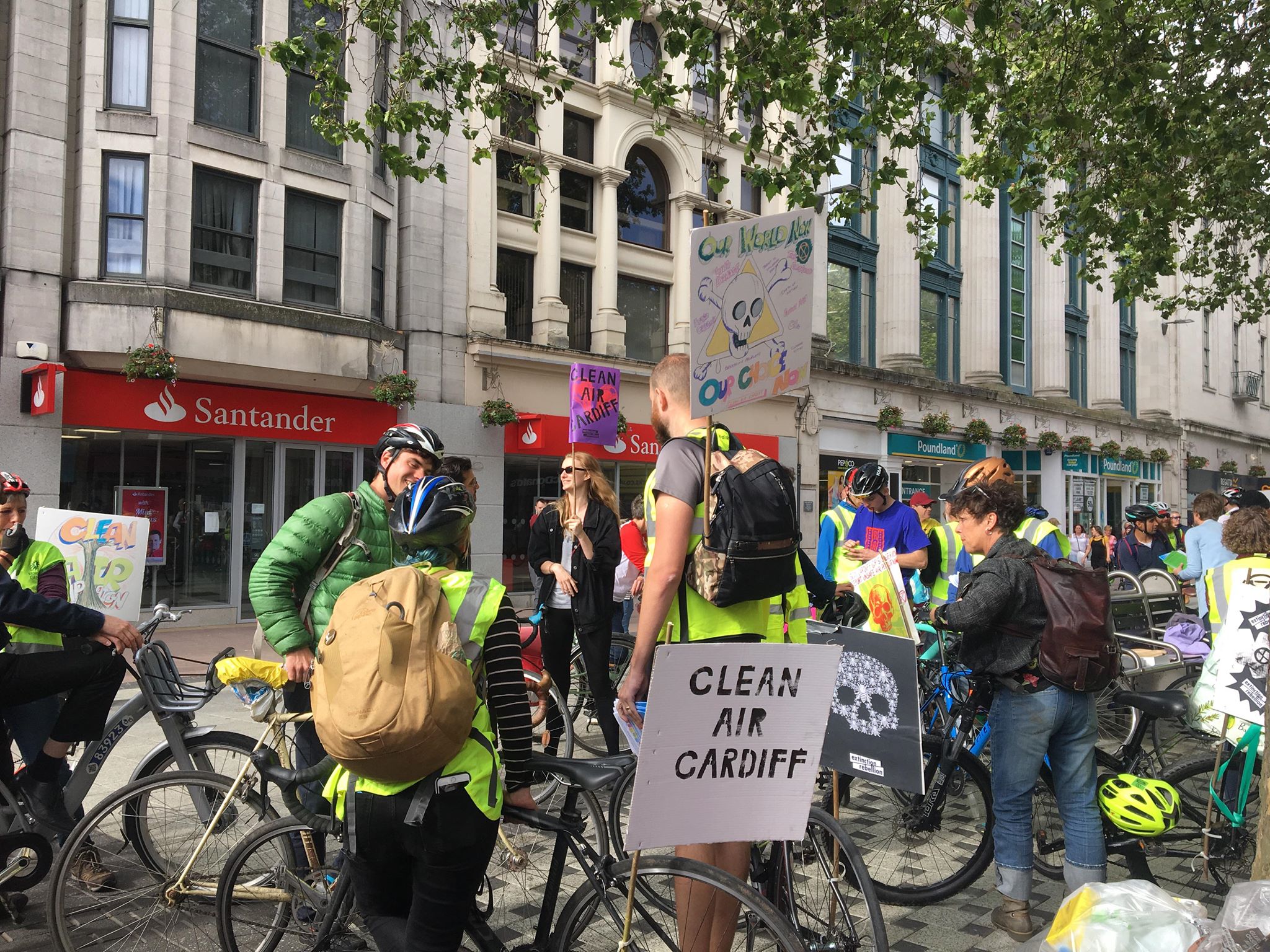 Alongside this group action, youth climate strikes have been taking place across the country.
Oscar Griffin has taken part in these strikes and joined in with Extinction Rebellion demonstrations.
At last night's demonstration the 16-year-old said: "This is such an emergency and the government doesn't seem to be taking it seriously.
"The current candidates for Prime Minister are not talking about it. They're talking about Brexit and all these problems we have created for ourselves, which in the wider scheme of things are not really going to matter".
Oscar thinks the movement is only going to get stronger as more people wake up to the issue.
Debbie Lee from Cowbridge has been participating in Cardiff's Extinction Rebellion actions since before Christmas
She said: "We've reached a point where we really need to be acting collaboratively and cooperatively.
"Events like this are really great in bringing people together under all different kinds of environmental umbrellas."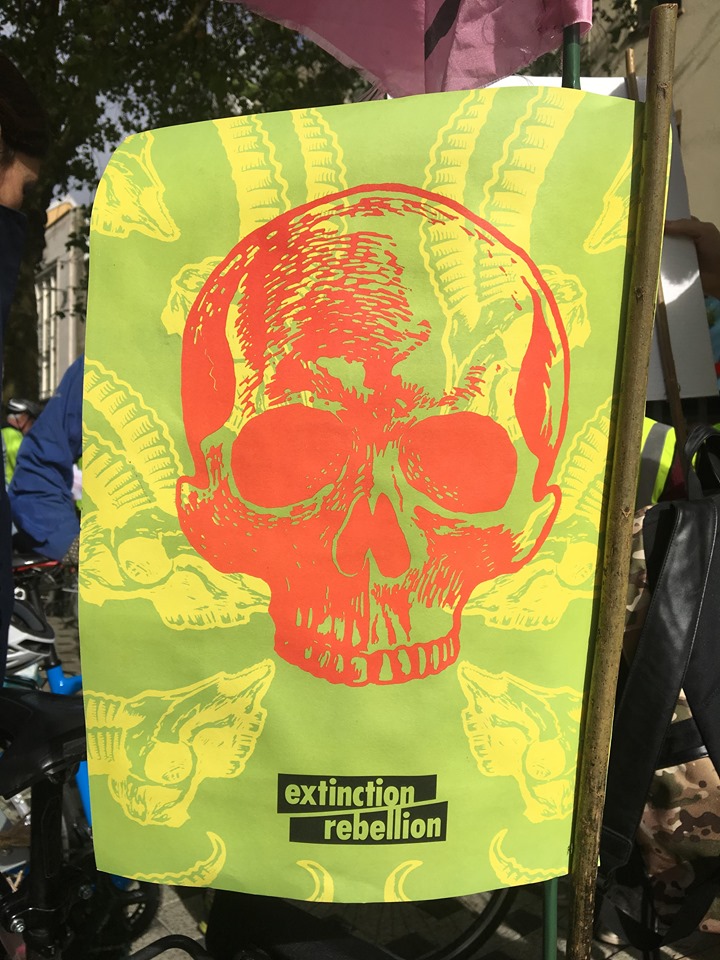 What are Extinction Rebellion's demands?
Extinction Rebellion have three demands:
"The Government tells the truth about the climate and the wider ecological emergency, reverses inconsistent policies and works alongside the media to communicate truthfully with citizens."
"The Government must enact legally binding policy measures to reduce carbon emissions to net zero by 2025 and to reduce consumption levels."
"A national Citizen's Assembly is set up to oversee the changes, as part of creating a democracy fit for purpose."


---