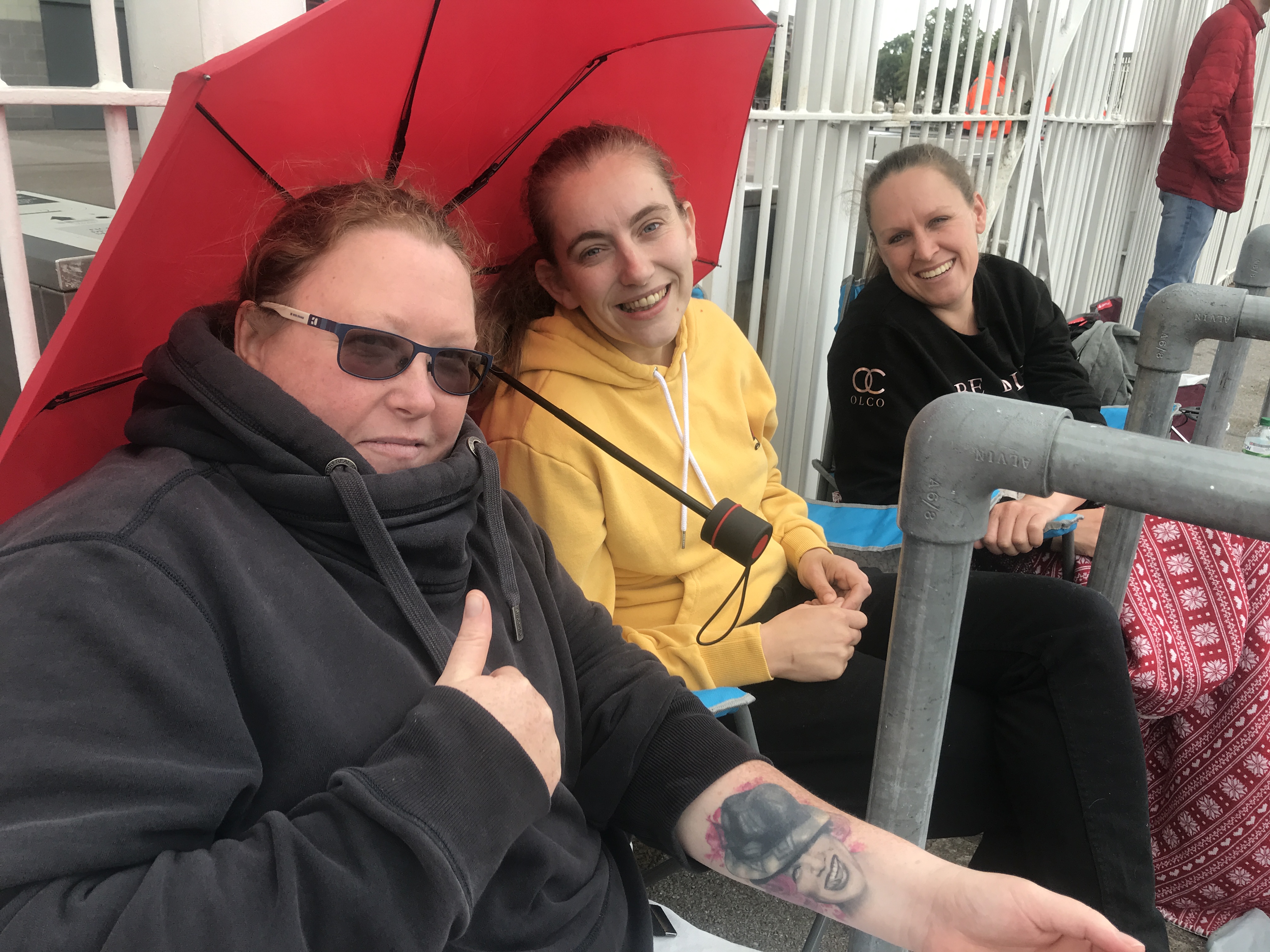 PINK fans swarmed to Cardiff last night to enjoy the Welsh leg of her European tour. 
Some hopefuls were spotted outside the Principality Stadium as early as 6am, just to make sure they got the best view in the house. 
For one fan from Bridgend, the 12-hour wait in the summer rain was definitely worth it. 
Shirley Everton – who already has two portrait tattoos of the American popstar – got so close to the front that the artist was able to sign her arm. 
The next day, the 39-year-old rushed to find a tattoo artist who was able to make the signature permanent. 
Shirley and her friend Sarah Stoakes took the first train out of Bridgend at 6am to prepare for a full day of queuing. 
"We love her. She could be upside down on a bungee rope and she is still singing with a microphone, you don't see any other artist do what Pink does." 
"She's one of a kind," said 35-year-old Sarah. 
One thing for certain is that the pop star attracts hardcore fans. 
Sarah and Shirley were joined outside the stadium at 8am by a group of four French women who are following Pink on her European tour. 
Travelling from Lyon in France, Aurelie Bonniel said this was her 46th time seeing the star live in action. 
"I have seen her all around the world, France, Switzerland, Australia, Canada, USA. Thanks to her, I travel a lot." 
"She's a strong woman, a role model for women, and her music is so cool, of course," said the 36-year-old. 
Their commitment does not go unnoticed by Pink, who retweeted a picture of the women enjoying the concert. 
Fan Julie Taylor may not have had to travel as far as Aurelie and her friends but showed her commitment by camping outside the stadium in her car the night before. 
Julie arrived with her partner from Bridgwater just before midnight. 
"There is no other option than to be right at the front by the stage," said the 37-year-old.  
Close to tears, the mother of two said: "I had a stroke eight weeks ago, so I wasn't sure I was even going to make it here, without wheelchair assistance, so it's even bigger for me."