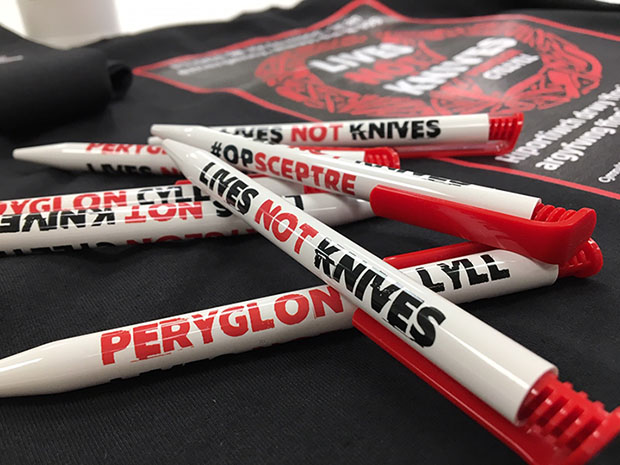 Teams of Cardiff officers are tackling violence with knife amnesties and events 
POLICE are inviting people to hand in knives to be destroyed as part of an operation against knife crime in Cardiff. 
Knife amnesties, in which people can hand in weapons, are being organised as part of Operation Cosmos, South Wales Police's effort to tackle knife crime in Cardiff. 
These are held every Monday in November around the city, with four more planned across Roath, Cathays, Tremorfa and the city centre. They are part of a month-long programme of actions to combat knife crime.
The next knife amnesties will be on November 11 at Roath police station on Clifton Street and Cathays police station on Crwys Road, followed by two on November 18 at the STAR hub in Tremorfa and the Cardiff central library hub. 
A South Wales Police spokesperson said the force is waiting for the end of the campaign to release figures.  They are destroying all knives collected.
South Wales Police's Cardiff division called the first knife amnesty, held at Lamby Way recycling centre, a "success" on Twitter, but did not say how many knives were collected.
"Operation Cosmos is a localised part of Operation Sceptre, the national operation to tackle knife crime across the UK," the spokesperson said.
South Wales Police collected over 100 knives in a knife amnesty in March this year, also as part of Operation Sceptre.
Knife crime has been rising in Cardiff for several years, with 735 offences between September 2017 and September 2018.
Earlier this week, two brothers were sentenced for stabbing a man and attacking worshippers at a mosque during Ramadan earlier this year.