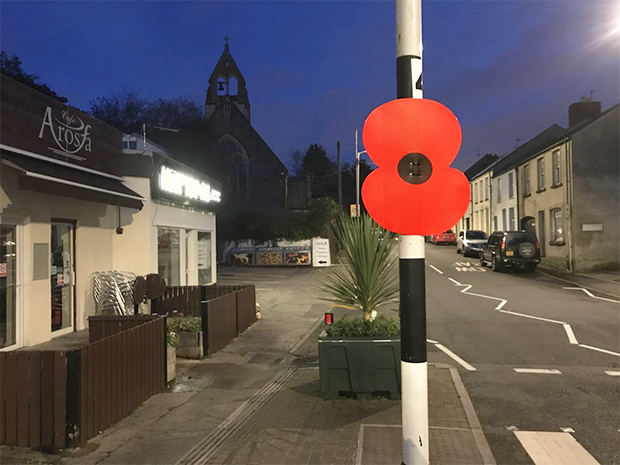 TONGWYNLAIS Community Council has decorated the village's signs and lamp-posts with new large poppies, but some residents say more could be done for Remembrance Day. 
The council spent £70 on improving the village's Remembrance decorations with 20 new poppies from the Royal British Legion.
Robert Blake, chairman of Tongwynlais Rugby Football Club, said: "They are great, really bright with the red and stand out. When you're coming into the village you see them on the posts – I'm really happy with them."
But Mr Blake, whose father was injured minesweeping in North Africa during the Second World War, said not enough is done in Tongwynlais for Remembrance.
"I live up in Merthyr, we've got poppies planted and a metal soldier silhouette on the bend – that'd be good for Tongwynlais too."
Tongwynlais has no Remembrance parade of its own, and instead joins with Whitchurch for the main commemoration.
"It would be nice if they came up from the city centre through Whitchurch, and through Tongwynlais to the edge of the city. Our little lot should be able to do something," said Mr Blake.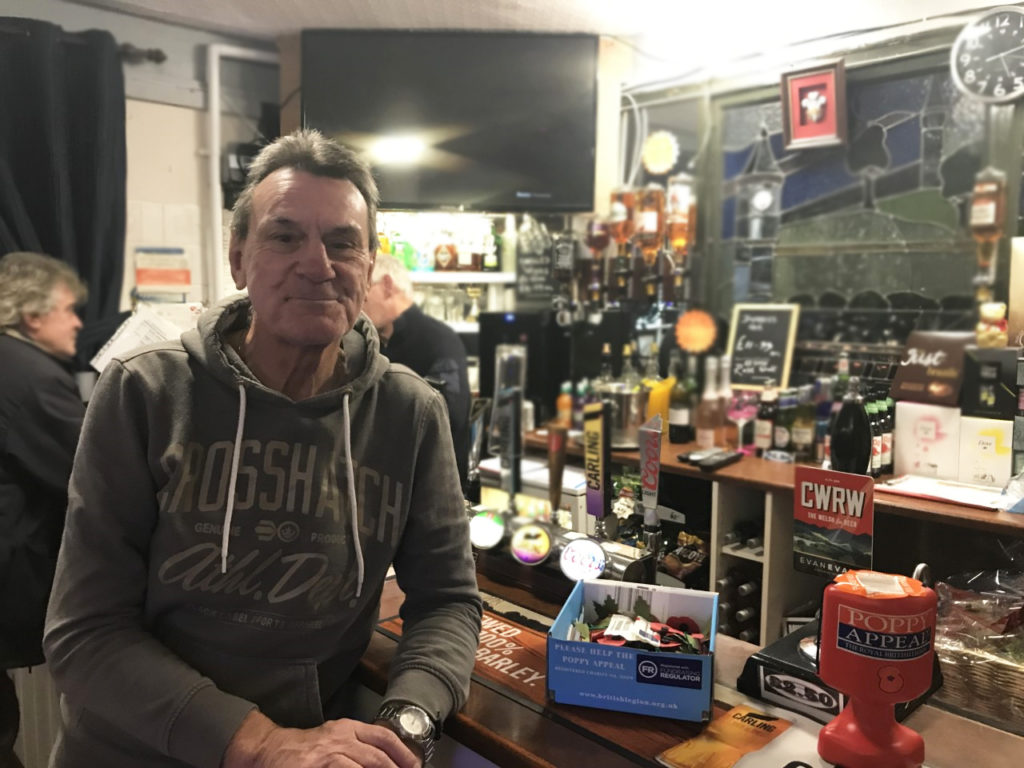 Community councillor Graham Walters, 73, who put the poppies up across the village, said: "I think they're a tremendous addition to the Remembrance fortnight. The moment it came up at the community council meeting I was 120% for it."
The village is one of several places in South Wales which have opted into the charity's new scheme as part of the 2019 Poppy Appeal. It joins areas like Cardiff City Centre, Caerphilly and Barry in putting them up.
"I will do whatever it takes to keep Remembrance Sunday as it should be," Mr Walters said. "We're a small village, but we lost a lot of people in both wars."
Mr Walters said community councillors are pushing for "something bigger" outside the church for next November.
"But I don't know if we're big enough for our own parade, not to belittle the village of course. There's only so much cloth to go around, and you can't cut it into smaller pieces forever."
Brian Griffiths, 86, chairman of the Tongwynlais Community Council, said: "We don't mind because they've got the memorial in the library gardens over in Whitchurch. Although, we've always said it's a pity they didn't put a cenotaph on the Tongwynlais green or something."
Mr Griffiths, who was Lord Mayor of Cardiff from 2009-10, welcomes any addition to Tongwynlais's commemorations. "I served in the army in the 1950s, so I personally think it's great," he added.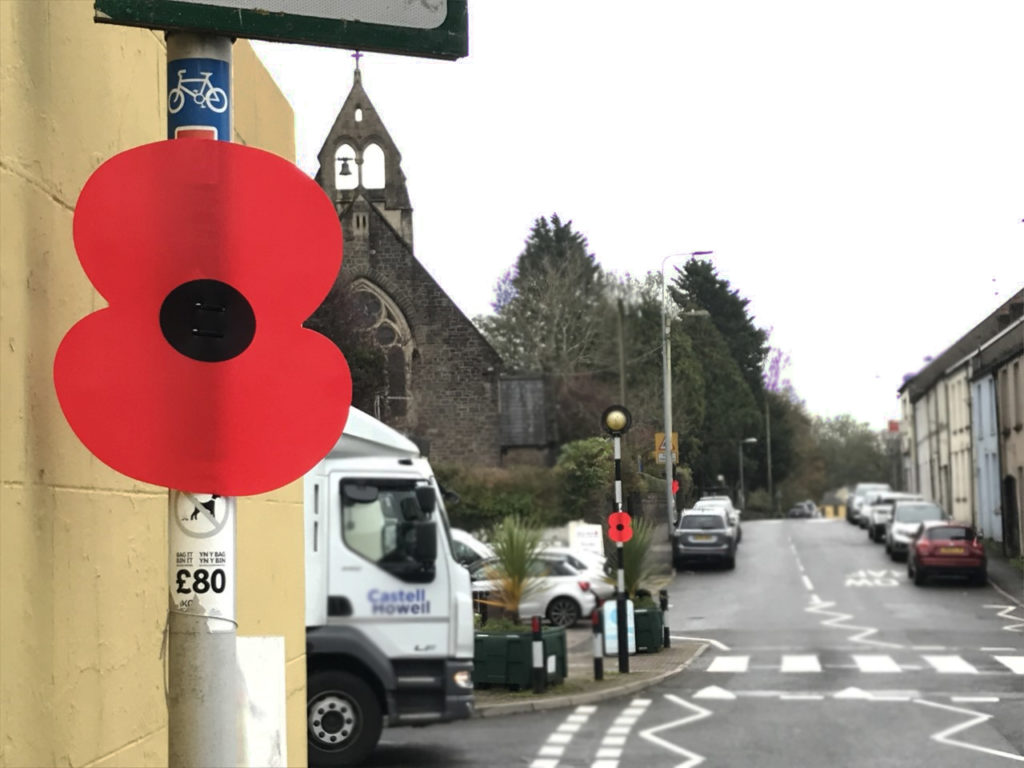 Lynne Woodyatt, community fundraiser for the Royal British Legion in South East and Mid Wales, said around 5,000 of the large poppies had been sold in the region alone.
"The scheme is nationwide, but Wales has really taken it up in a big way. The poppies are lovely to see and even educational – children see them and start asking questions," said Ms Woodyatt.