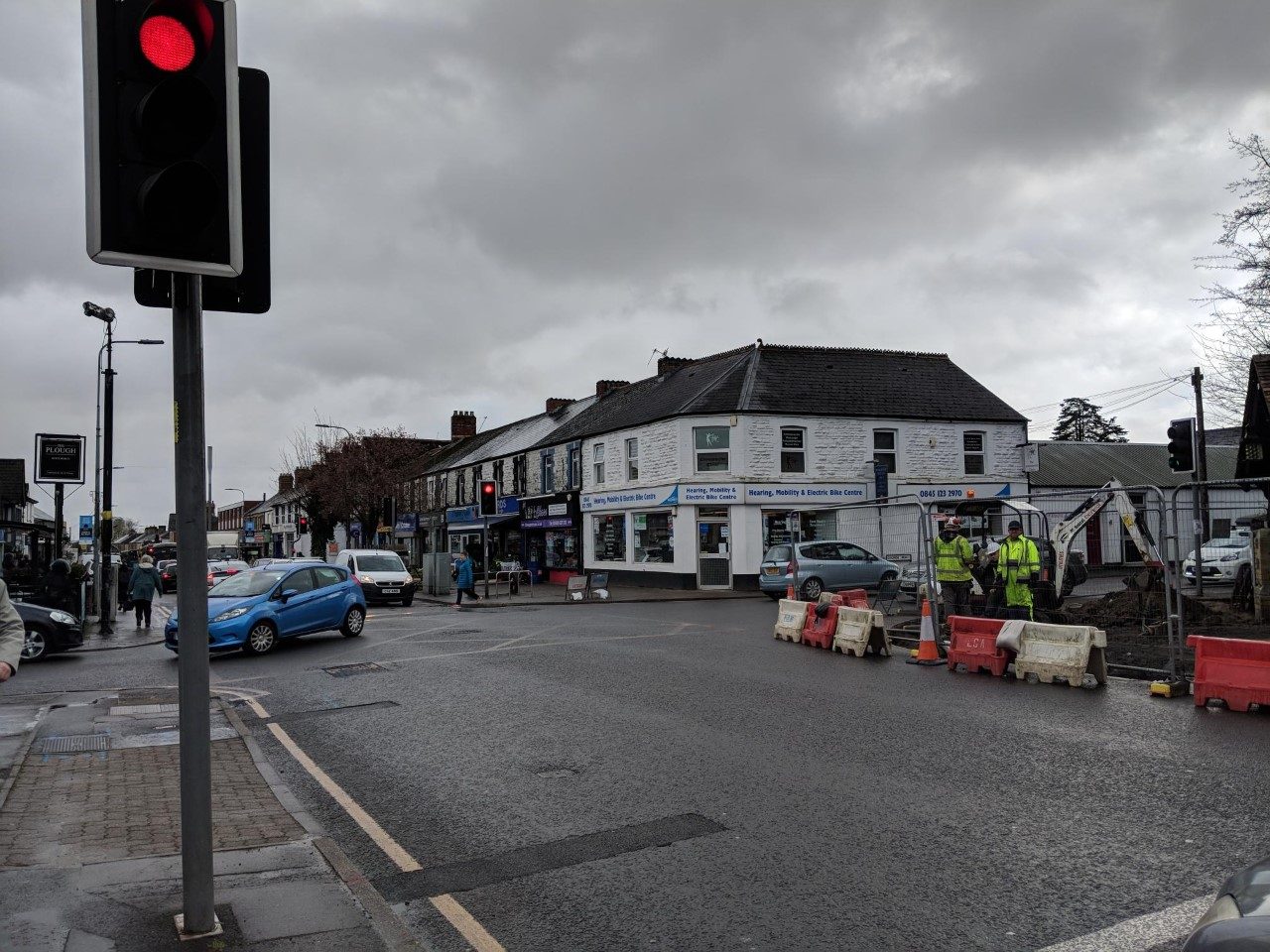 WORK started this week to improve the pedestrian crossings in the centre of Whitchurch village.  
The crossroad between Penlline Road, Church Road, Old Church Road and Merthyr Road was approved last Autumn to be developed as part of Cardiff Council's highway improvement scheme.  
Residents, business owners and councillors alike welcomed the work in an area described as an "accident waiting to happen" due to the confusion the cross road can currently bring to pedestrians.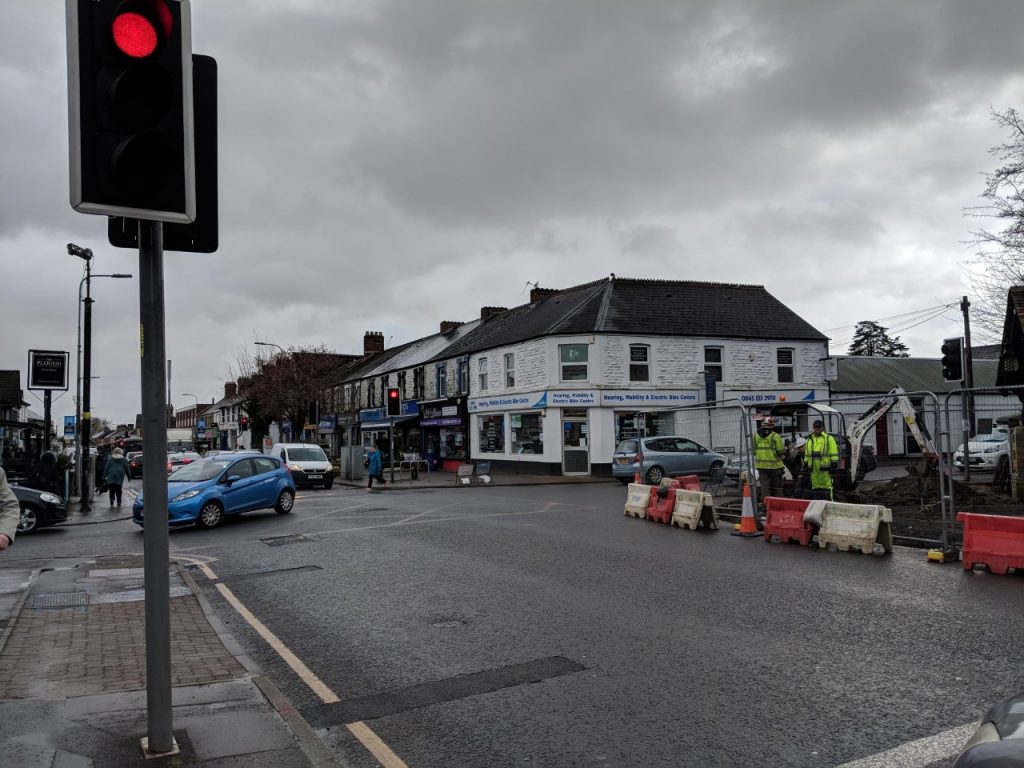 Councillor Mike Jones-Pritchard, councillor for Whitchurch and Tongwynlais and leader of the opposition said: "We've been campaigning to make the crossroad safer for just under two years, but the problem has existed long before that.
"During peak hours, there can be hundreds of young people going to one of the biggest schools in Cardiff, let alone shoppers and people using the church.  
"The current crossroads had very little in place for pedestrians. That had to change as it just wasn't safe." 
The scheme will expand pavements on both sides of Church Road, to make it safer for pedestrians, as well as adding four crossings on each side.  
Work will last 12 weeks according to Cardiff Council, with the first half dedicated to pavement expansion.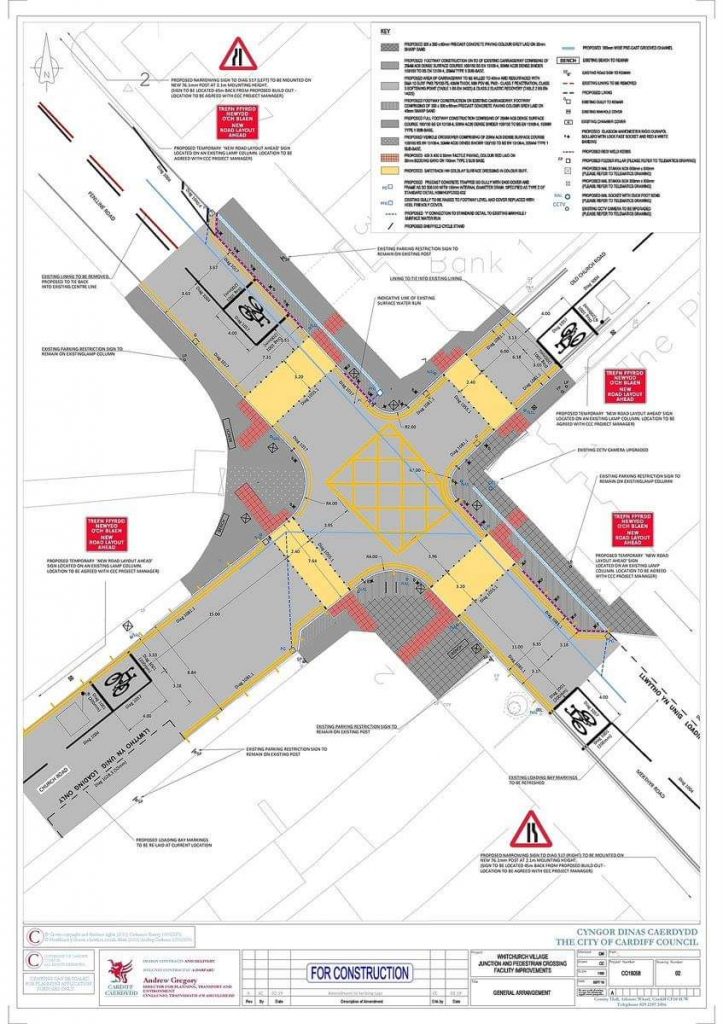 Coun Jones-Pritchard added: "We wanted to make it safer for people using the village. It's a bustling high-street, which wasn't designed for pedestrians. As I've said in the past, cars kill people not the other way around." 
The traffic light system, which has been used on other cross roads in Cardiff, will turn all lights to red if the button is pressed, but remain green at other times to avoid confusion on when it is safe to cross.  
Kevin Dunford, 62, who works in Family Butchers said: "That crossing the way it is, it's an accident waiting to happen. The way buses and lorries come through, the amount we see going through reds there's going to be a bad accident one day.  
"Not only that, it's such a tight crossing. People going one way and the other, I've clipped the edge by the church before. It happens. It's tight. I'm glad they're doing something especially when the elderly are crossing. It's an accident waiting to happen."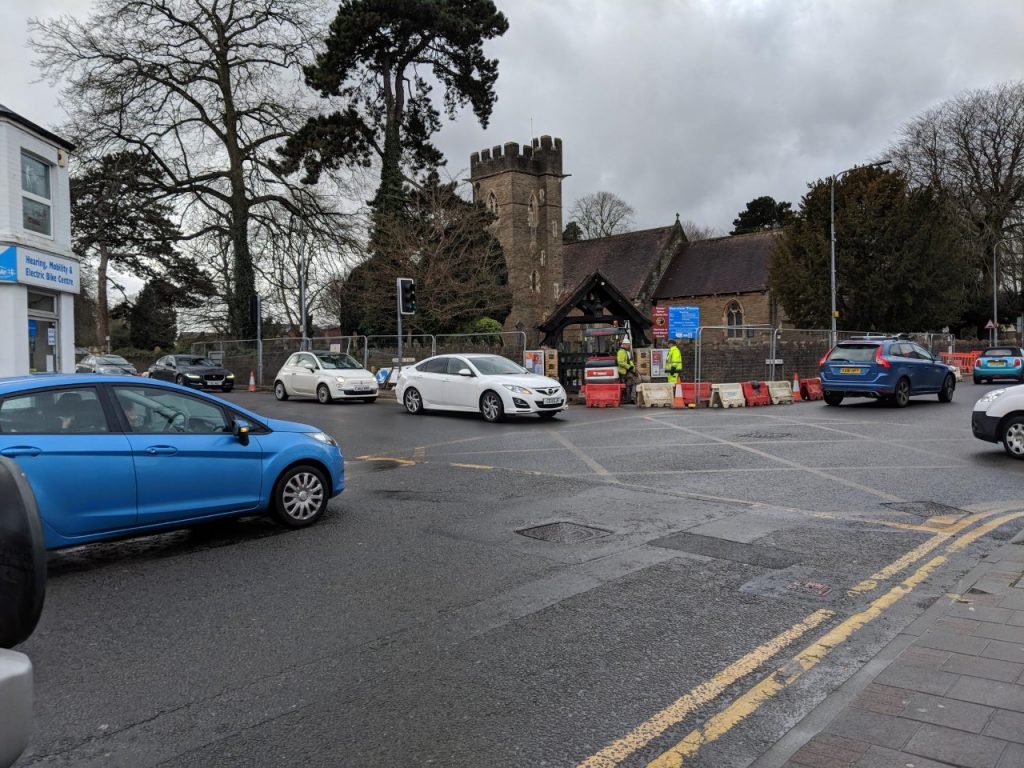 Karen Robins, 65, who has lived in Whitchurch for many years, echoed Mr Dunfords sentiments: "I think it's a really good thing, especially for children and the elderly. That crossing can get quite dangerous especially during busy times when people are trying to catch the bus so widening the pavement will really help." 
While Chino Taak, 41, one of the owners of The Vape Chase which sits on the corner of the crossroad, said he sees a lot of near misses.  
"Extending the pavements and adding these crossings in is a good thing. My son is going to be starting in Whitchurch High soon and it's going to give me piece of mind that there will be safer crossings when he goes to school," he said.