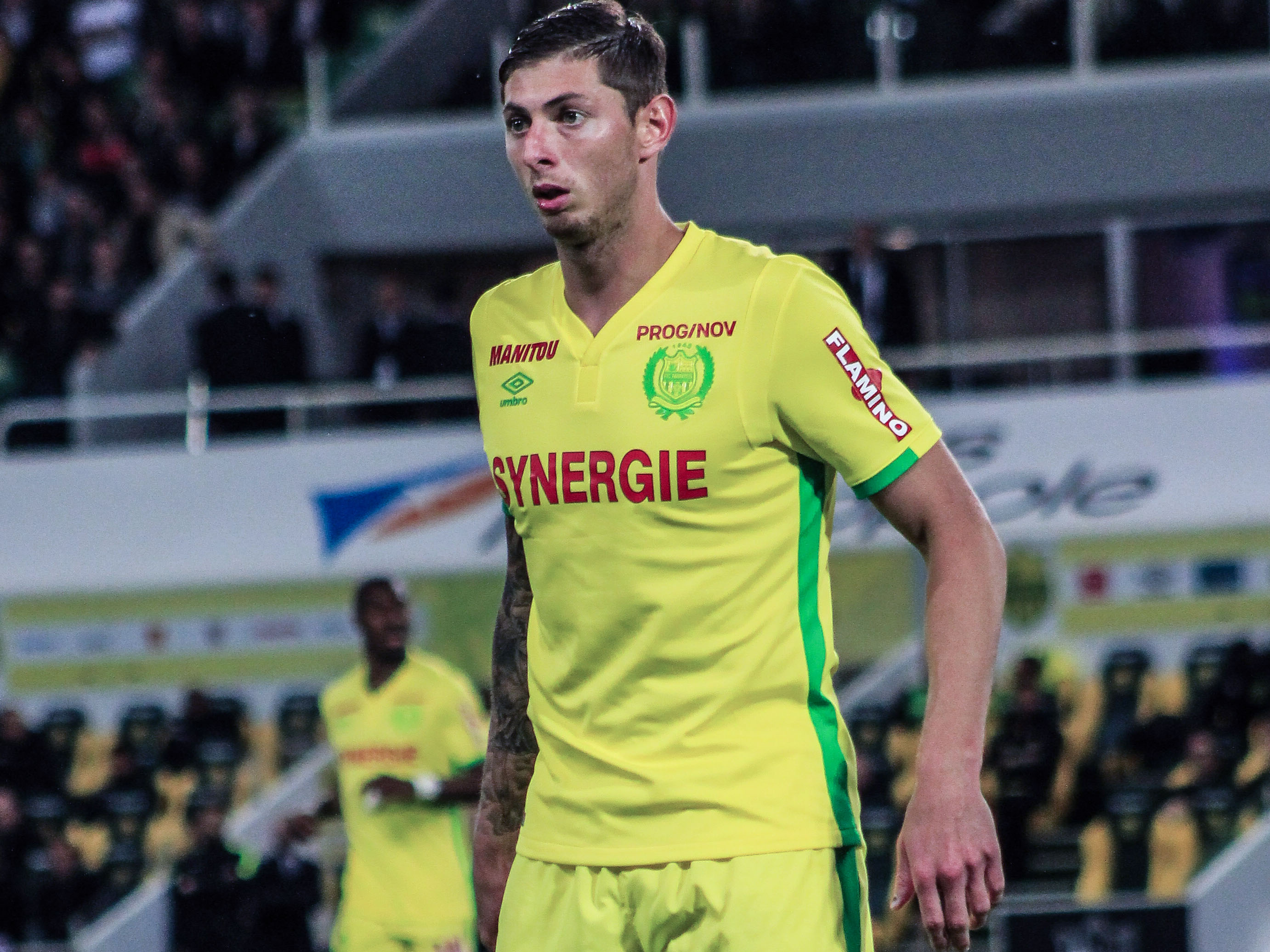 Supporters gathered outside stadium to leave flowers and write messages of respect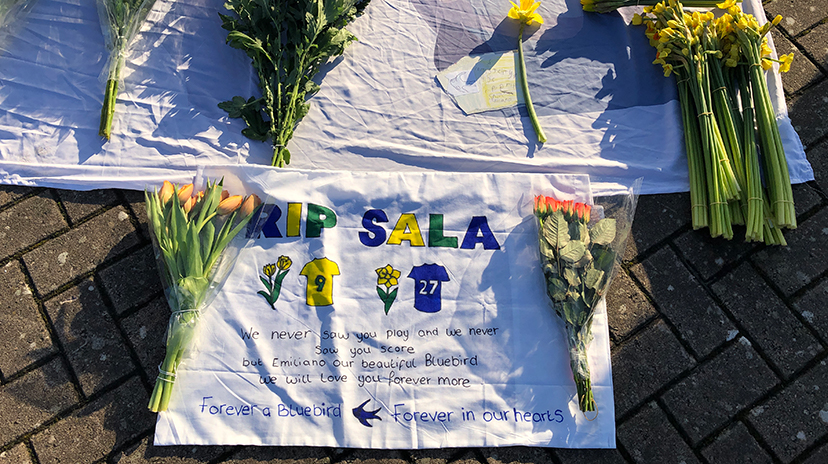 FOOTBALL fans have been honouring striker Emiliano Sala and his pilot David Ibbotson outside Cardiff City stadium today, on the first anniversary of their deaths.
The supporters were invited by Cardiff City Football Club to lay tributes beneath the Fred Keenor statue outside the stadium in Leckwith.
Ian Mickiewicz has been a Cardiff City fan for 50 years and travelled from Caerphilly to pay his respects.
"Every Cardiff City fan was passionate about Emiliano Sala signing for the club and getting the goals, so I think everyone took it to heart," he said.
On January 21 last year, 28-year-old Sala and his pilot David Ibbotson died when their Piper Malibu light aircraft crashed into the English Channel on a journey from Nantes to Cardiff.
Sala's body was recovered from the wreckage just over two weeks later, but Ibbotson, a 59-year-old from North Lincolnshire, has never been found.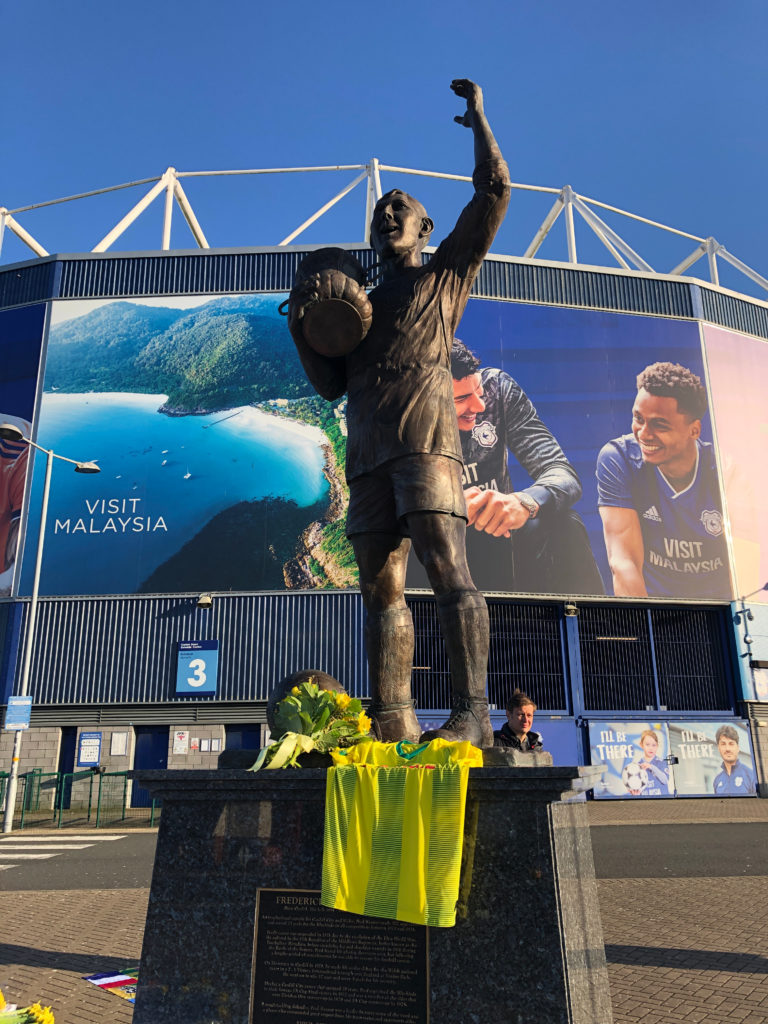 Mr Mickiewicz added: "I thought it was right to be here today because this player was so important to Cardiff City.
"He cost a lot of money, he was destined to be a centre forward and score in the Premier League, so it's an enormous loss to say the least.
"I think the death affected Neil Warnock massively – he wasn't the same after that."
In November 2017, Sala was Argentina's best striker bar Lionel Messi. At that time, he had scored one goal every 98 minutes.
Fans gathered to lay bunches of daffodils and write messages on a white sheet which featured an image of the player.
One fan wrote: "Forever a Bluebird, forever in our hearts. R.I.P Sala, fly high."
A private memorial service was also held earlier today at St David's Metropolitan Cathedral on Charles Street in Cardiff city centre. Bluebirds manager Neil Harris and team captain Sean Morrison were among the attendees.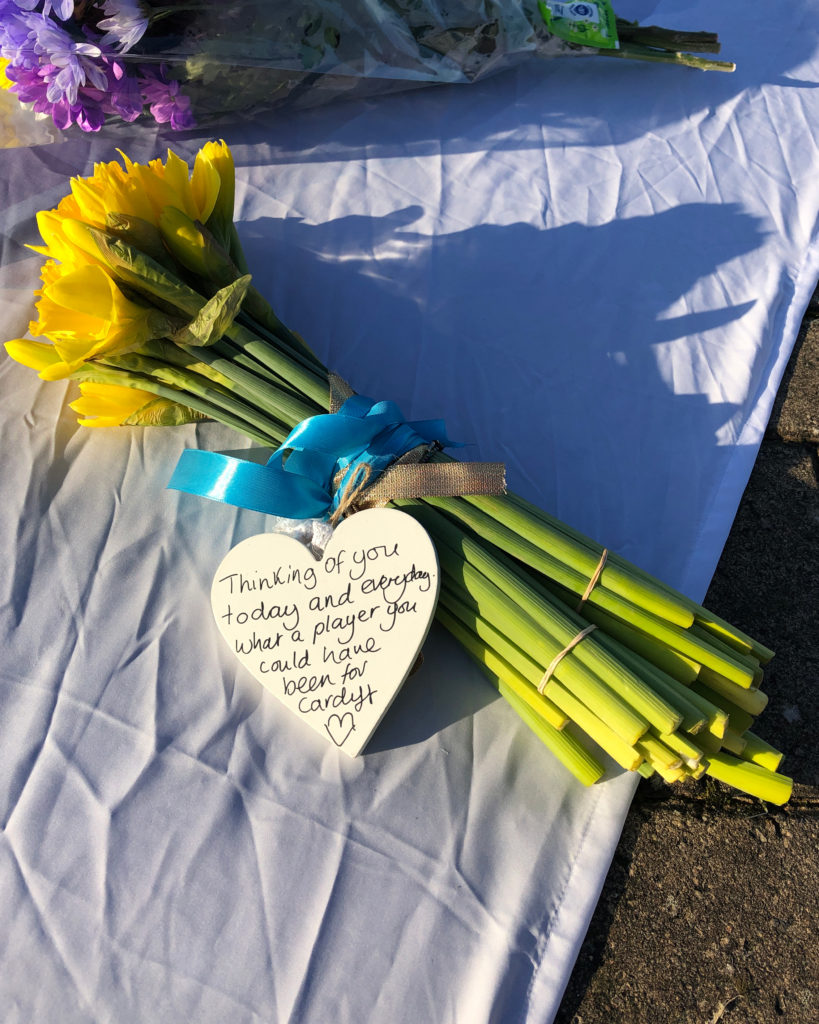 Sala had played for French club Nantes since 2015 and was in the process of transferring to Cardiff City at the time of his death.
The two clubs remain in dispute over the transfer fee for the player, a record-breaking sum of around £15 million.
The Welsh side were unwilling to pay, claiming that Sala was not yet an official member of their team when he died.
However, towards the end of last year Fifa ordered the club to pay the first instalment of £5.3 million to Nantes.
Cardiff City have appealed this decision, and a Court of Arbitration for Sport hearing is expected to give its judgement on the matter in June.