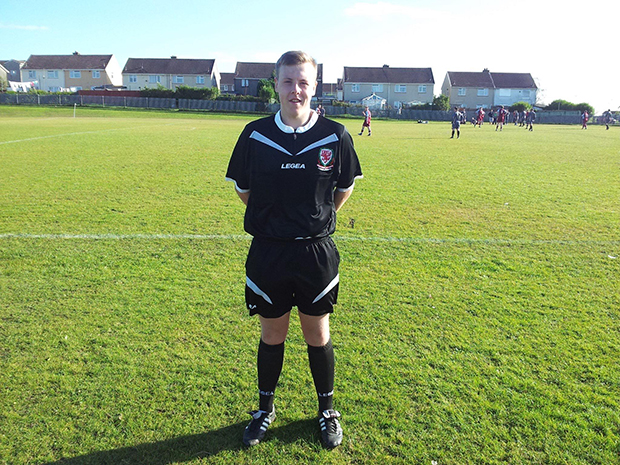 An insight into the most underappreciated role in football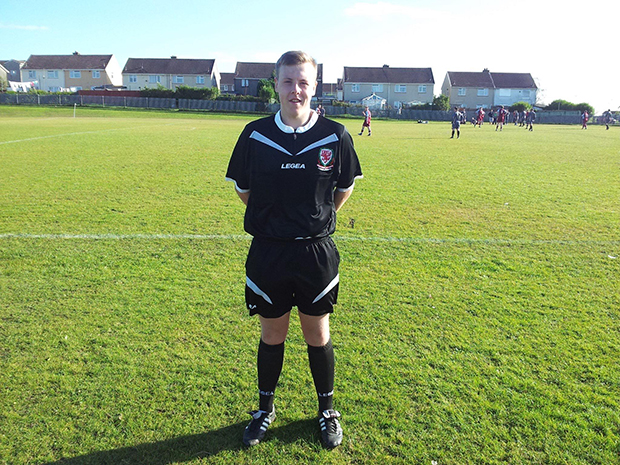 WHEN many of us think about football, it is the beautiful moments that come to mind.
Diego Maradona's solo effort against England at the World Cup in 1986. Liverpool's stunning comeback against AC Milan in the 2005 Champions League final. Hal Robson-Kanu sending three Belgians back to Brussels with one swift turn and finish at Euro 2016.
These are the times that, as fans, we sit back and appreciate the game.
However, in that world remains an epidemic threatening to undermine the sport. The treatment of referees is an issue that won't go away. It is too often the ugly side of the beautiful game.
"Unfortunately, it's 'part of the game' as they say, but this shouldn't be the case," says Ryan Kenny, 26.
Ryan became the youngest person in the UK to pass the referee's exam back in 2004, at the age of 11. His grandfather had been a referee in England and, when he retired, became an assessor.
Ryan would go along with him to the coaching sessions and at the end of the eight-week course, his grandfather handed him an exam paper.
"A few weeks later I was delighted to hear I had become the youngest referee to ever pass the exam in the UK. I started refereeing immediately and have now been refereeing for 15 years."
As someone who has been the man in the middle for over half of his life, Ryan admitted that abuse is rife in the sport. He puts it down to people forgetting that "a referee is a normal human being outside of the kit".
"There's not a match that goes by when myself or another official in my team doesn't get abuse towards them," Ryan revealed.
"The worst case of abuse I've ever had to deal with would be a few years back. The game was hostile, and the supporters and team staff were out of control, constant foul and abusive language, lowest of the low comments.
"I was then approached at the end of the game by the manager and staff trying to get through and attack me. Fortunately, my assistants formed a barrier, so it stopped them.
"I continued to walk off down the tunnel where the players and staff were waiting for me, again a barrier was put around me. I finally got to my changing room and thought it was over.
"Later that evening I received a number of texts from my colleagues to look at social media. The club, players and spectators had abused my name all over social media. It was a nightmare."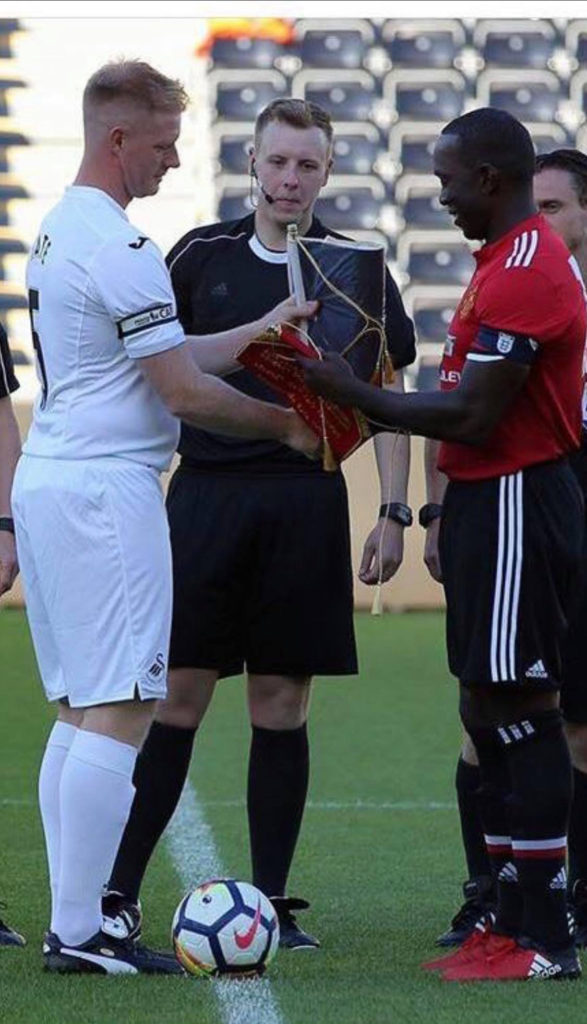 Rob Snaith has had similar problems. Rob, 60, got into refereeing 12 years ago to "give something back" to the sport after his playing days came to an end. However, during his time as an official he has seen the problem become more severe.
"I played for over 30 years. When I played if you abused or struck the ref it was a lifetime ban, now it's two years. In the last 10 years it has definitely got worse, it's the arguments, and the threats of physical and mental violence.
"I've sent someone off 14 times in one game, an under 16s player. He used every expletive you can think of to call me.
"His mother and father were on the line and they just stood there. He wouldn't go off. I threatened to abandon the game, I thought 'I'm not taking this anymore'.
"You get confronted about 60% of the time. You get told 'don't let me see you out'. It's very intimidating because there's no one around to help you."
Rob believes the problem of abuse is rooted in a lack of education in the sport, something which is proving difficult to change.
"I think it's down to the mentality of the players. In rugby it's 'yes sir', 'no sir' and these people are 18-19 stone and the referees tend to be smaller people.
"It's got to be education. Education to the clubs and down to their supporters, their players and their coaches.
"The referee's society offer courses but not a lot of clubs take that up. If clubs understood the law changes then they'd understand that we're not doing it just to annoy them."
While education at the bottom of the leagues may help reduce the abuse, Rob believes less criticism at the elite level of the sport would also have an effect.
"I'd love to see some of these pundits do a game, I've got to admit it. Send Shearer down to the Carmarthenshire League to referee. Not having VAR, not having slow motion.
"They always highlight mistakes, they never highlight the good things that referees do. I know they're professionals, but they have a split-second to make a decision."
With the introduction of VAR into the Premier League this season, the focus on referees has been even greater.
While officials at that standard are heavily scrutinised by pundits and abused by thousands of supporters weekly, the rumoured annual wage for elite referees is around £70,000.
On the other hand, referees at the bottom of the grassroots level earn £12.50 for an under 12, 13 or 14s game and £15 for an under 15 or 16s game, plus an extra £0.30 for every mile travelled.
When they get abused regularly, just why would anyone get involved in refereeing at the lower levels?
"It's the enjoyment that I have being the man in the middle, controlling a game, whatever game it may be," said Ryan. "It's a feeling of butterflies for me every time I pick the whistle up and that's a feeling that will stay with you forever.
"From when I started to where I am now and being to the places I've been, refereeing around the world, I could never have dreamt that."
The abuse that referees suffer is a clear issue in football. How to fix it is less clear, but with a shortage of referees throughout the grassroots level something needs to be done. As Ryan says, "without a referee there is no game".