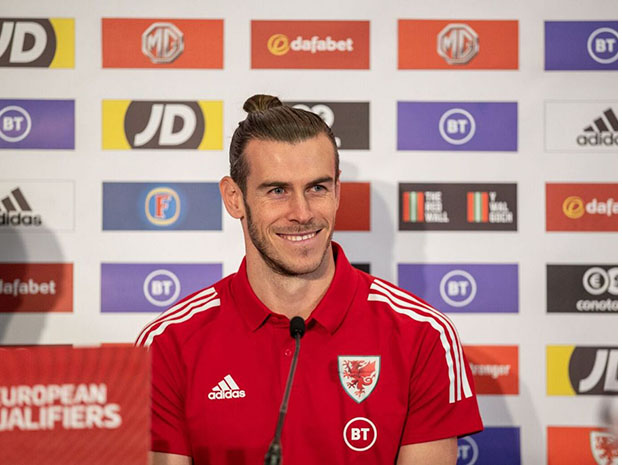 Superstar footballer who wants to 'build a legacy' enlists Welsh player for the ePremier League
GARETH Bale's esports team makes its debut at the FIFA eWorld Cup in Milan today, with a Welsh player joining the ePremier League shortly.
Tyler Philips from Newport, said:  "I'm Welsh, he's Welsh, we both wear number 11 on the pitch in real life."
Ellevens Esports was set up in November 2019, and the Real Madrid and Welsh international winger this week announced he co-owns the team.
His partners are 38 Entertainment Group, with investor Jonathan Kark and former footballer Larry Cohen on board.
A worldwide talent hunt was launched before three gamers were invited to sign a professional contract.
Brazilian Pedro Resende, 23, and Ethan Higgins, 19, from Birmingham, will participate in the eWorld Cup tournament which runs from January 7 to 9.
Tyler Philips, 20, said the gradual transition from an amateur to professional gamer was never his intention.
"I've always been fairly good at all video games but I stuck at FIFA due to my love of football in real life," he said.
"Since signing, the opportunities it has given me are unbelievable and are genuinely the best times of my life. Being involved in Ellevens is a dream come true."
Tyler will be competing in the ePremier League in two weeks.
Esports, or electronic sports, is organised competitive play using video gaming.
In 2019, the estimated market revenue of the industry was $1.1 billion.
Popularity has risen since professional competitions began in the late 2000s.
The 2017 League of Legends competition was viewed by more than 80 million people worldwide.
Qualification for the eWorld Cup required players to rack up gaming points, called Global Series Ranking Points.
The top 64 teams of two were invited to the play-offs, with the top 16 being invited to compete in the tournament.
Bale's team start their campaign in Group B, having qualified top of their group. Fellow group B members include FC Basel 1893 (Switzerland), Borrusia (German) and Blue United eFC (USA).
The three-day competition will involve both singles and doubles matches.
The prize pool is $100,000 and the chance to earn Global Series Ranking Points.
In July 2019, American Kyle Giersdorf, 16, won over $3 million at the Fortnite World Cup.
In a statement, Bale said: "I am fortunate enough to have been a professional footballer from a young age playing at some of the world's best clubs and I feel there are lots of similarities between real life sport and esports.
"I want to provide the best professional environment for gamers around the world and build an esports legacy."
Esports Wales is a national gaming organisation which aims to promote and grow esports across Wales.
John Jackson, 32, CEO of Esports Wales said: "Esports Wales is a new organisation but is addressing a gap within Wales.
"Over the past five years we have seen a massive rise in the esports player base and scene. With big prize pools you are now seeing people like Gareth Bale getting involved in esports.
"I can only see the esports scene growing in Wales and Esports Wales will do our best in supporting the scene as it grows."
Followers can attend the eWorld Cup live event, or follow the digital tournament online via streams on Twitter, Facebook and Instagram.