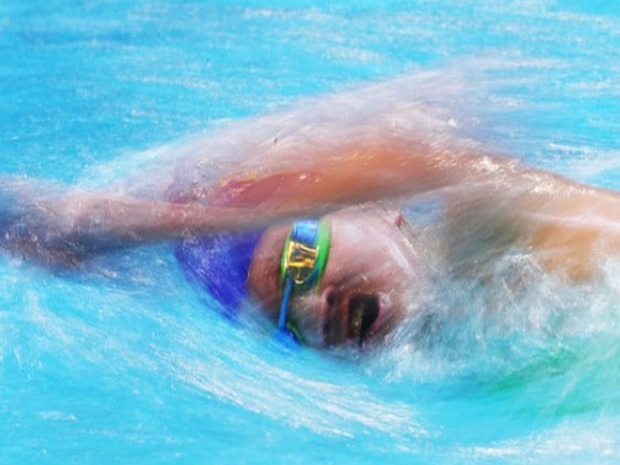 Bethan Eckley talks about fitting training, travel, social life, diet around life as a USW student
I KNOW first-hand that competitive swimming is much more than a sport, it's a lifestyle.
As I hauled myself out of the pool, exhausted, I remember seeing the big board flashing with good news: PB, personal best, I'd done it. Pulling my team t shirt over my still-soggy costume in an attempt to keep warm, I popped a well-earned jelly baby in my mouth.
Six years and a degree and a half later, I often reminisce about time spent at the pool. It's a lifestyle that offers amazing highs but, equally, requires numerous sacrifices.
No one knows that better than University of South Wales student Bethan Eckley, 19. Like many children, Bethan's parents sent her to swimming lessons as they were keen for her to be safe in and around water.
"My mum and dad always said it's a skill everyone needs to have", said Bethan. "I went from when I was four to when I was about 10, just going through stages of swimming lessons, and then my coach told me to trial for City of Cardiff Swimming Club."
Bethan's potential quickly became apparent. Despite having a mild form of Cerebral Palsy Hemiplegia, she was determined to use the potential barrier to her advantage.
"It affects the right side of my body, very mildly but it affects my balance and stuff and obviously certain things when I swim" she told me.
"When I was 12, I got scouted by the head of Disability Swim Wales and I swam on the Welsh Para Squad from when I was 13 until I retired last month."
During that time, Bethan recalls travelling the world, including a World Series which took her to The Hague, Copenhagen, and Berlin multiple times.
Bethan also competed at the 2018 British Para Swimming Championships and won silver medals in the 100 metre Butterfly and 400 metre Freestyle events, a major highlight in her successful career. "I never thought I'd be able to do that," she said.
"I love travelling, so to be able to have those stories to tell people, that is probably one of my biggest achievements. I don't remember what my times were when I got my silver medals, I just remember who I was competing against, who was there supporting me, which of my teammates were there."
While she revelled in the chances to see many different places, Bethan acknowledges that she had to make sacrifices in other ways. While studying for important exams, she barely had any time to rest:
"At one point I was swimming nine times a week, four mornings and five evenings. Then every night I would do land training which would be stretching, core work, just to get warmed up for the pool. That would be quite intense.
"Obviously, I would have school every day and between that I would have to try and eat. In a normal lunchtime, everyone can sit and chat, but that wouldn't be my lunchtime. I would sit and do my work, because I knew I didn't have the time after school."
Carefree time with friends was not the only way in which Bethan's lunchtime differed: "My diet was so strict. I was not allowed anything sugary, stuff like crisps, chocolate, sweets. I ate a lot of fruit and veg, and protein, to make sure I had the energy to keep myself going, and I had to drink up to six litres of water a day."
The unintentional lack of understanding from classmates she described was familiar to me, but I hadn't considered that, at the level Bethan was competing, tension among swimming acquaintances also existed: "Friends that don't do swimming don't really get it, how much commitment you have to put into it. They'll invite you out for a meal and be like 'oh, you can miss one session'. But missing one session can affect you so much as your fitness drops really quickly.
"I can admit, I have lost quite a lot of friends from it. It's brutal. Even in the swimming world, I've lost a lot of friends because I became their rivals and they were like 'I can't be your friend anymore', which is completely crazy."
Despite this, Bethan says she could not have done any of it without those close to her: "It's good getting all the medals and stuff, but I wouldn't have been able to get through everything without my friends."
Bethan's twin sister, Megan, who joined City of Cardiff club a year prior to Bethan but gave up the sport during her GCSEs and now studies Law at Exeter University, was Bethan's inspiration for joining the club, and they remain very close: "I always wanted to be like my sister. Through junior school and the majority of high school we were in the same classes. So, when it came to uni, it was quite a big shock to both of us.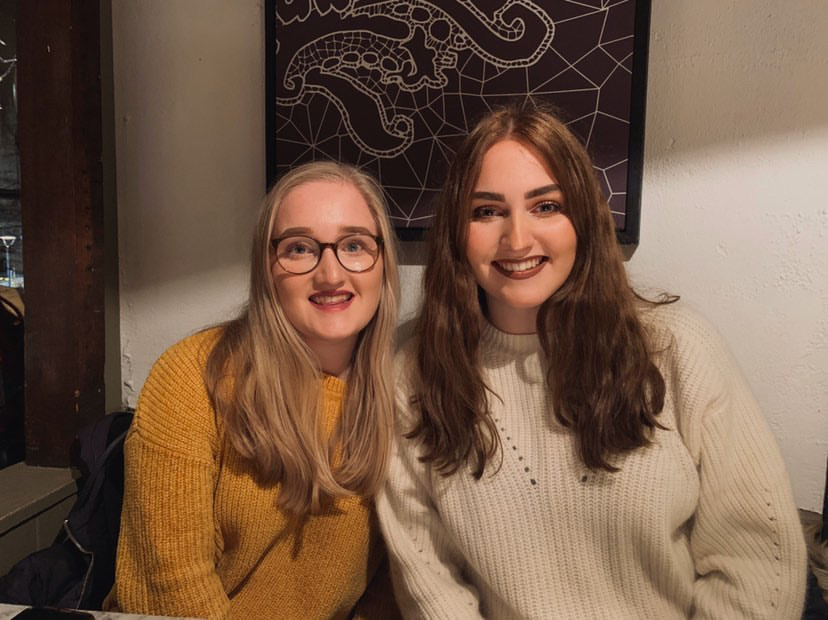 "We always say, I'm her left arm and she's my right arm, and for the first couple of months we were a bit lost, but every week we try and either phone or facetime each other just to have a chat."
When Megan quit swimming, Bethan began to have doubts too, but her sister persuaded her to stick it out, for which she's very grateful. However, now in her second undergraduate year, Bethan has found that her Photography degree needs more of her attention.
"My head wasn't completely in the game when I was at competitions. Normally, I made sure that was the sole thing I was concentrating on. But when I was competing last year, I was like 'oh my god I'm meant to be doing this work, I've got a deadline, what am I going to do…' I knew that there was something up, but I tried to keep pushing through."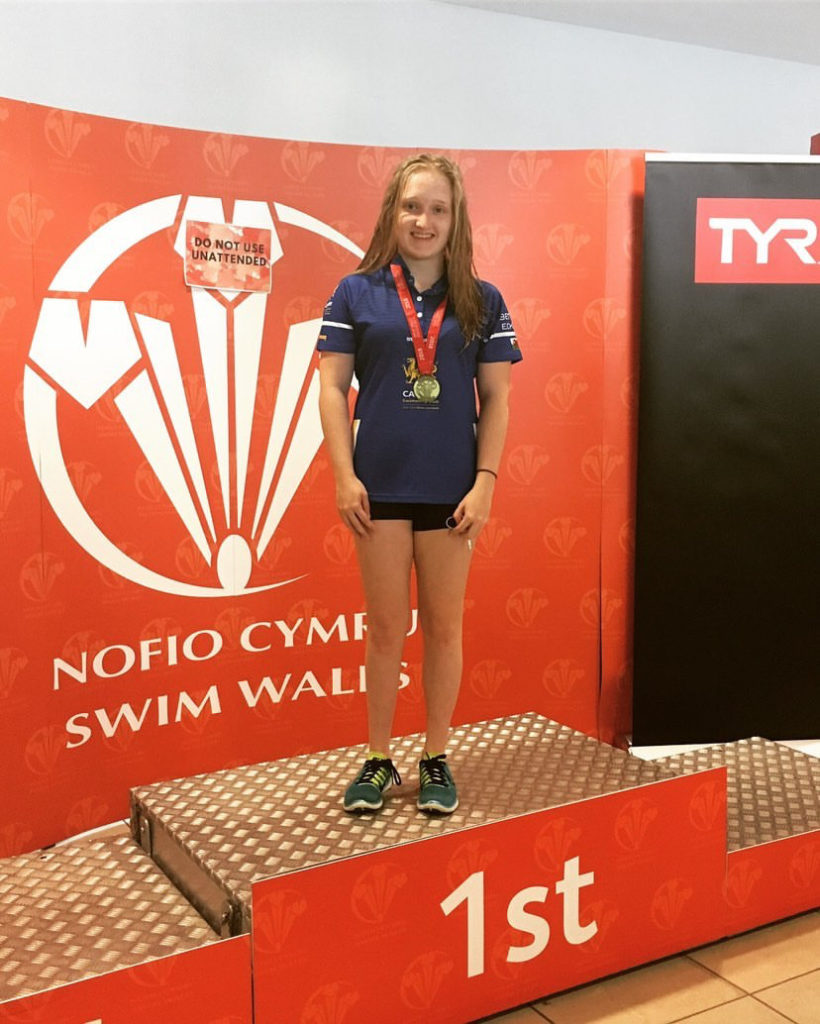 Bethan hung up her costume at the end of 2019, and can now live closer to university and give it the dedication she gave swimming for so many years.
"It was a hard decision, of course it was, but it's made me feel happier. Last year I felt like I rushed my uni work, whereas this year I've got time to make sure I'm happy with it."
Bethan plans to swim again, for fun and fitness, in the new year. Adapting to her new routine features a daily advent chocolate and saying yes to more social activities, but she says that, to be honest, she wants to maintain the diet as much as possible and her ideal night involves staying in and watching a film.
She does, however, hope to see changes to the wider appreciation of female swimmers and what it takes for them to be successful.
"If you look now, the British squad have released their team for the European Short-Course and I think about 70 percent of the swimmers are guys. You think of Michael Phelps, you think of Adam Peattie. You don't really think of the females.
"I know that, especially in Cardiff, there are so many girls swimming compared to boys which I think is a really good thing because women should get as much support in sport as men do and they should get the recognition they deserve because there's so many amazing female swimmers out there.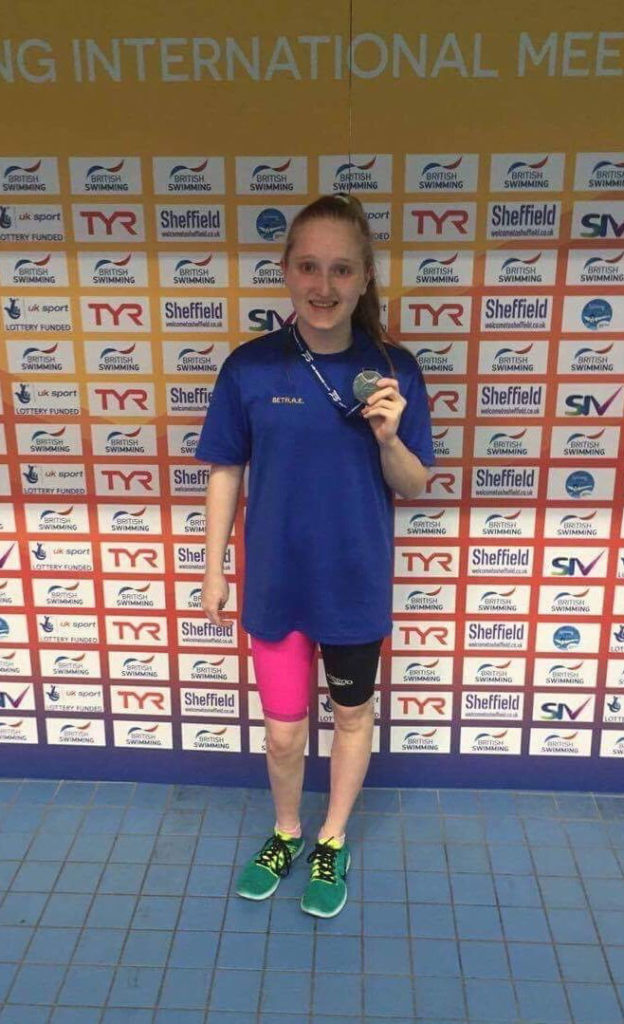 Bethan's idols include Welsh Olympic medalist Jazz Carlin, and English swimmer Siobhan-Marie O'Conner. "People think of swimmers and they think they're born to swim and their lives are perfect, but if you look into Siobhan's life, she's been through hell, she's had so many problems with her health and stuff – how she's still swimming I have no clue!" she said.
While Bethan has undoubtedly played some part in that journey towards greater equality in sport, for now she's most grateful that her swimming background taught her organisational skills, and it's time to trade cap for camera.