A group of Gower women say that cold water swimming has improved their bodies, minds and friendships
I STRUGGLE to catch my breath as soon as I enter the water. The cold hits me instantly, numbing feel my hands and feet. I'm in the same stretch of water in Swansea's Langland Bay that I splashed around in during my childhood. But I've never quite experienced it like this before.
It's a dark, grey morning and the women around me are whooping and cheering, diving into waves and swimming out into the deep. They are the Gower Bluetits cold water swimming group and, in their one-pieces and bikinis, look far hardier than me as I try not to get any icy water inside my wetsuit.
The Bluetits was started in Pembrokeshire in 2014 by Sian Richardson and Tracey Sharratt. Since then, flocks of Bluetits have emerged all over the world. Alison Owen and Trish Woodhouse joined one of the Pembrokeshire group's moonlight swim events in 2018. It was such a buzz that they set up the Gower Bluetits. Since the 25 people that attended their first event, the group has taken off and 80 people turned up to a swim in Caswell Bay in February last year.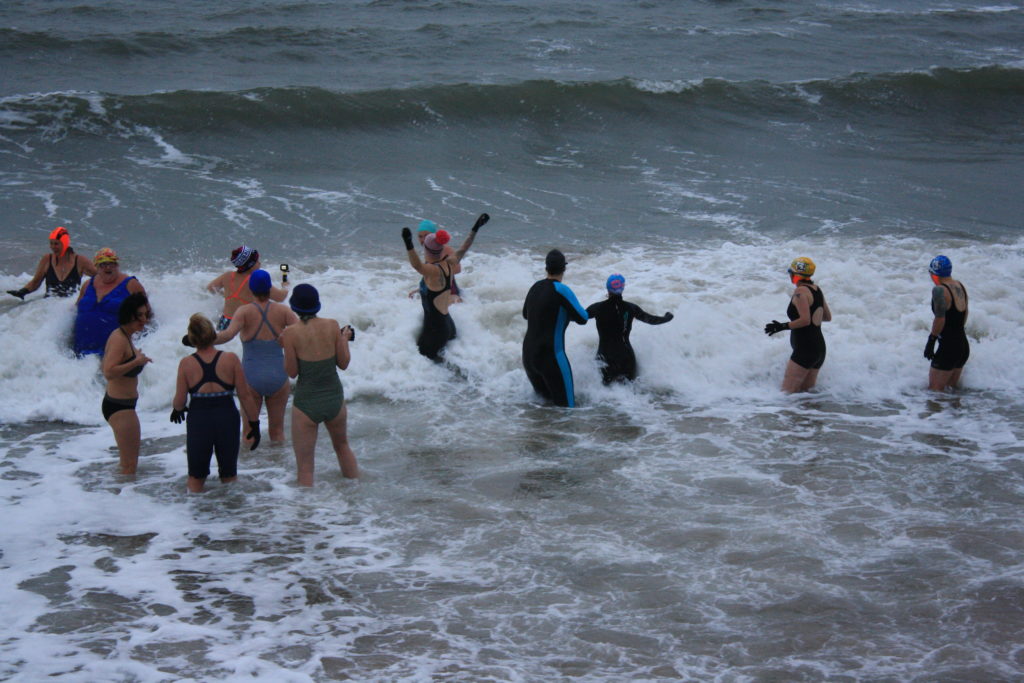 "We're not really anybody or anything. We just run into the water and call ourselves the Gower Bluetits," Alison says as I catch up with them after our dip. Despite this modesty, the group's impact on its members is clear, particularly when it comes to body confidence. None of the women call themselves competitive swimmers and say they feel free from the elitism and judgement that comes with some sports.
"It doesn't matter what you look like," Trish says. "We've got no gear and no idea, but I think the benefits of it are people feeling that freedom." Given that, by age 14, girls drop out of sports at a rate of 1.5 times more than boys, it's no wonder that an environment encouraging enjoyment over competitiveness is popular.
But this isn't the only reason the women take to the water. "I say it's good for my menopause, but it's good for mental health too," says Trish, who says the swimming eases her anxiety.
"The water's not the challenge – it's mixing with other people," Lorraine Neale adds. The social aspect of cold water swimming, she explains, prevents the exclusion that often occurs with her personality disorder. "For me, it's like I reset myself, just by being cold and having that moment of stillness."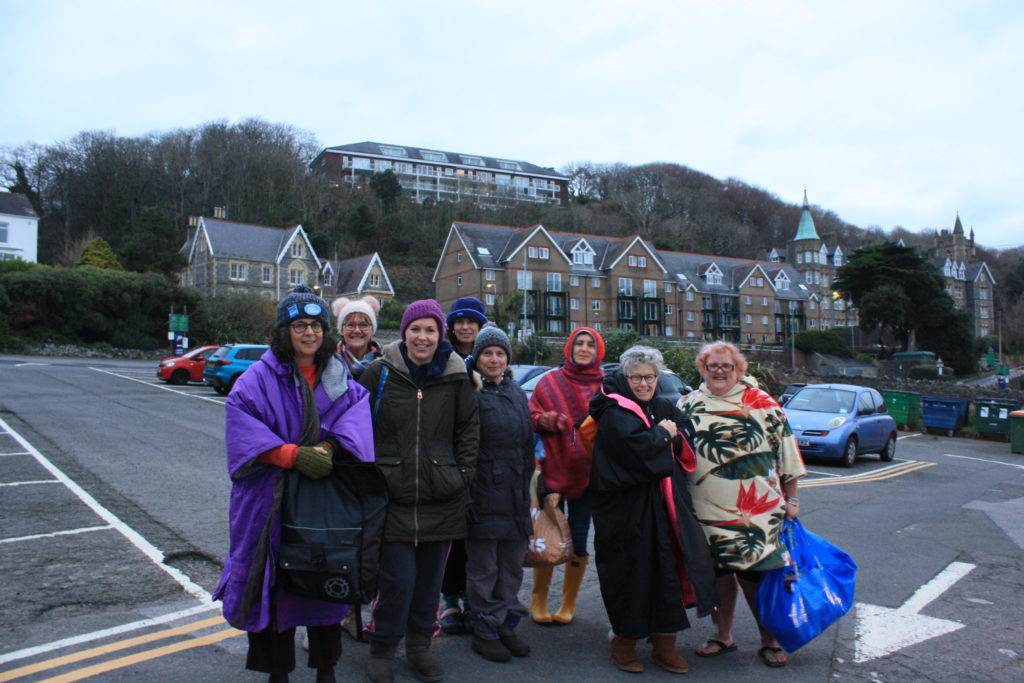 The 'water cure' has been around for centuries. From Hippocrates to Mark Twain, people have been extolling the healing properties of water throughout history. Doctor and TV presenter Chris Van Tulleken drew further attention to cold water swimming in his series The Doctor Who Gave up Drugs. He met a 24-year-old woman who had been treated for major depressive disorder and anxiety since she was 17 and wanted to be medication free.
Together with Mike Tipton, a professor at the University of Portsmouth's Extreme Environments Laboratory, they trialled the woman on a weekly programme of cold water swimming. According to the British Medical Journal, "This led to an immediate improvement in mood following each swim and a sustained and gradual reduction in symptoms of depression." A year later, the report says, and the woman remains medication free.
So, what links cold water and mental wellbeing?
Professor Tipton has spoken of the "cold shock" response, the body's initial cardio-respiratory response to the cooling of the skin. This places strain on the heart and causes loss of control over breathing. It is this response, he says, that "explains why about 60% of those who die in cold water do so in the first minutes." But, he adds, "there is no doubt that a cold dip stimulates the body. The release of stress hormones gives that energised feeling of being really 'alive.'"
Cold water swimming, then, has its dangers. But the buzz people get from it is undeniable.
For Jo Ottensen, swimming sets her up for bigger challenges in life. "It proves your own mental strength," she says. "You think 'If I can jump in the sea at seven in the morning I can definitely do that.'"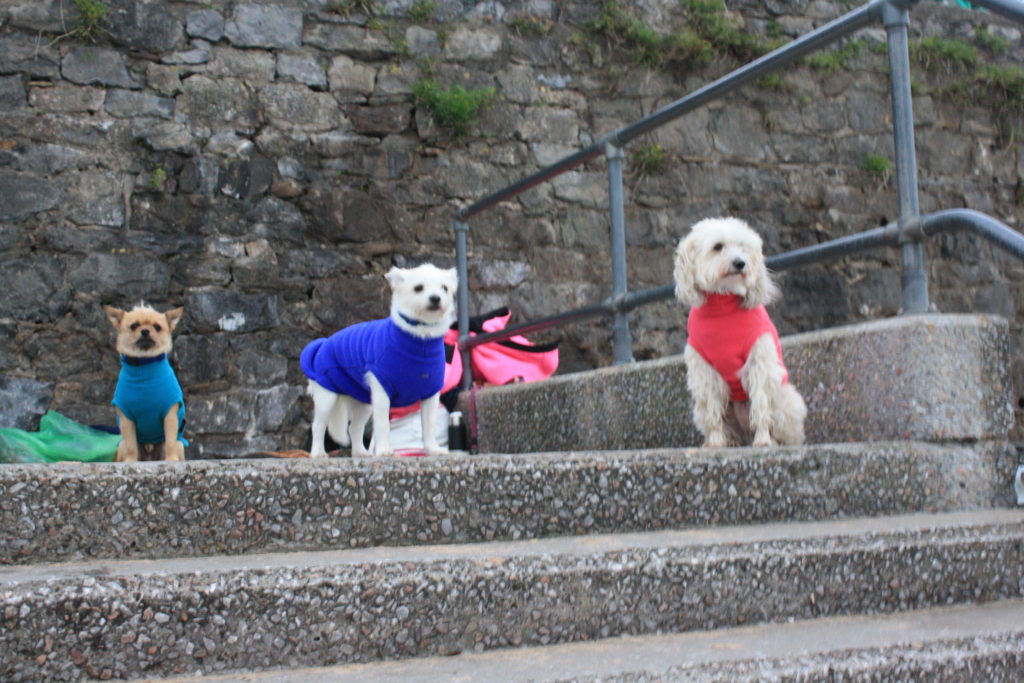 Alison agrees, saying the struggle against the wildness and unpredictability of the sea has real life applications. "If a wave is coming towards you, you either have to let it take you or knock you down. You get a sense of being tumbled around, not knowing which way is up but if you just wait, you will come back up."
One day, after visiting her daughter, who has cerebral palsy, in hospital she went to Horton Beach and let herself float with the waves. "Sometimes you can't fight whatever it is in your life. Whatever you're given, you're given and you either learn to jump over it, swim under it or let it push you around, knowing that afterwards you'll come out the other end," she says.
After the sunrise dip, I come out feeling what I can only describe as sea-drunk. My feet tingle for hours afterwards, but I'm more alert, more alive. What some may call madness has been a life-changing experience for the women in the group. To me, it is clear that people will take to the water, for all kinds of reasons, for years to come.