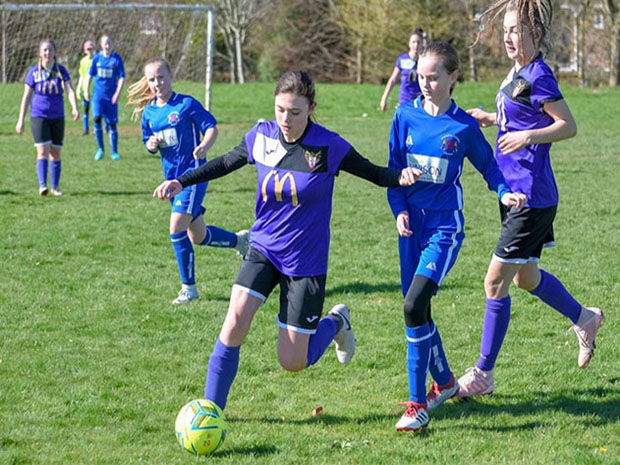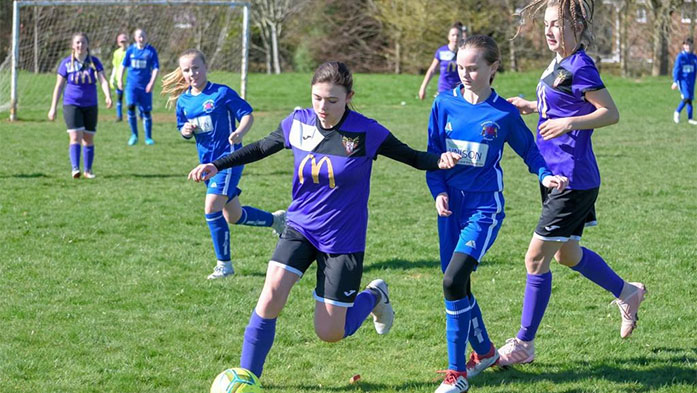 Jo Stevens MP expressed support for Crusaders team
A CARDIFF U14s girls' football team may disband due to lack of players this season.
Colin Malam, the Crusaders coach, says the team's training schedule has been hit hard by the frequent cancellations of games on park pitches.
Mr Malam and his wife, Catherine, have put out an appeal on Twitter for new players.
Ruby Malam, their daughter, played for the U13s team in the second division league last year.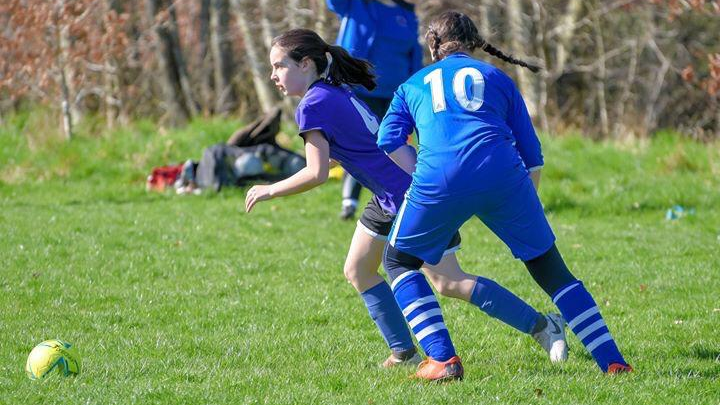 "We won the league and got promoted to the first division," she said. "We all really enjoyed it last year and met up after the games."
Since then, the team has gone from 16 players to 12: "Because we have not been playing as much some of the girls have lost interest," said the coach.
Mrs Malam, who is a paediatric dietician, thinks a stigma still exists around girls' sport.
"It's the age they're at, between 14 and 15. I think they're maybe not wanting to get sweaty running around, as that has always been a big thing with girls and exercise," she said.
"You've also got to venture quite far to the girls' games, whereas the boys don't do that," she said.
Ruby Malam, 14, plays mid-field and has travelled as far as Abergavenny and Pontypool for games this season.
"I think boys have the advantage of playing football a lot in primary school because they advertise it a lot for boys. Whereas for girls it's all about dancing and gymnastics," she said.
"I've always liked football and in primary school I played with the boys, but as I got older it became clear that other girls weren't into it because they never really played it in primary."
Ruby's idols are England players Eniola Aluko and Fran Kirby. Three years ago, she was a mascot for the Women's Football Association final.
Jo Stevens, MP for Cardiff Central, expressed support for the team: "It's really sad to see the team struggling for players. While Welsh women's football is thriving at club and international level, no sport is complete without real grassroots participation.
"It's our clubs where our next stars of tomorrow are born and it's vital we keep them going," she said.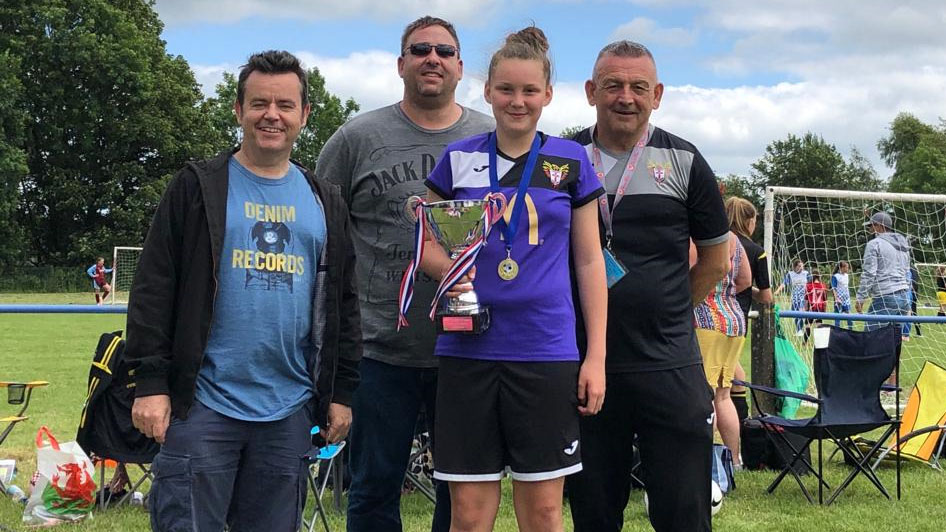 Matches are held on a full-size pitch, lasting 90 minutes, and the Crusaders once had to play a game with just nine players: "We were all knackered and the other team was subbing loads," Ruby said.
An ideal team would have around 16 players, she said.
"It's demoralising, especially with the women's World Cup last year when it seemed to be getting more popular… but I still think at grassroots it could be pushed more," her mother said.
Councillor Peter Bradbury, the Cabinet Member for Culture and Leisure, said in a statement: "I share the Crusaders' frustration, the weather has been shocking this year leading to many call offs, but I do hope they stick together and don't disband.
"The ground is at saturation point, extremely soft and unable to take the weight of grass mowers and line-marking machinery.
"The playing of fixtures in their current condition would damage them beyond repair and affect the surface for the remainder of the season.
"We do have a number of 3G pitches available on both Saturday and Sundays though, with plans to introduce more of these facilities over the coming years," he said.
The Crusaders' winter training takes place indoors, because Cardiff's all-weather pitches are too expensive to hire, said Coach Malam.
Around Easter they will move outside to a grass pitch.
Matches are played on Sundays, with home games at Eastern Leisure Centre, Llanrumney.
Coach Malam urged any girls aged 14, who enjoy playing football (or would like to try it) to email cd86malam@gmail.com.
Training is at 6pm on Thursdays in Cyncoed.