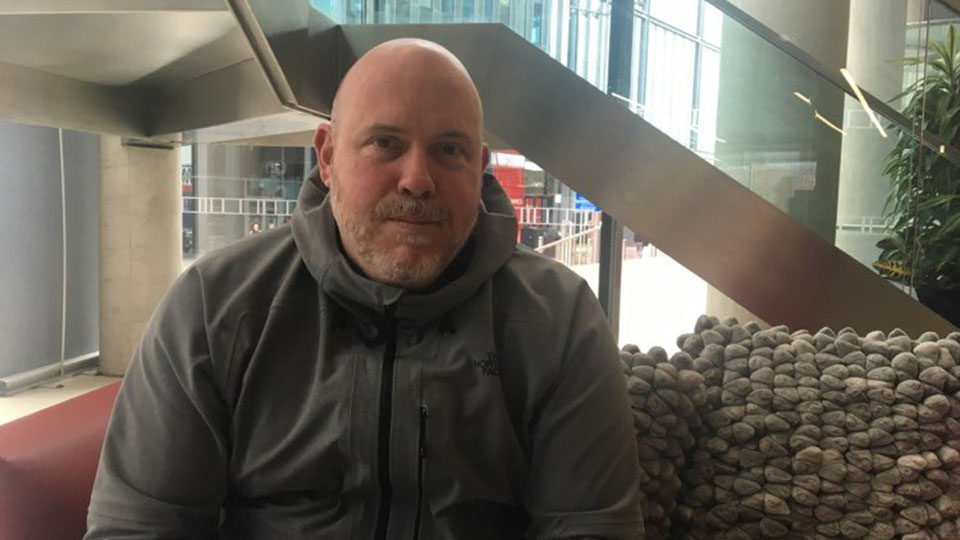 "I've had every bike I've owned in Cardiff stolen," one business owner tweeted – so The Cardiffian went to meet him.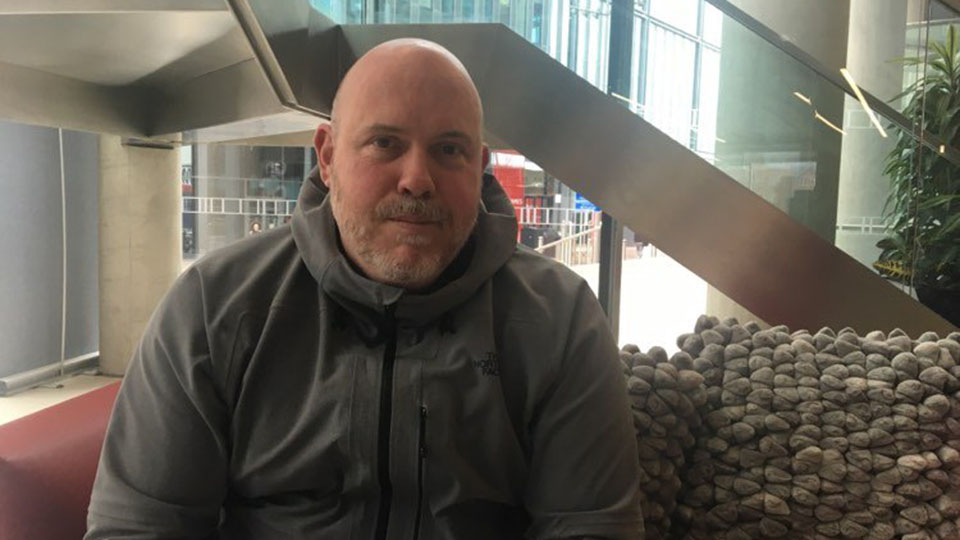 A CARDIFF business owner says that bicycle thefts in the capital discourage people from cycling into work.
Tim Corrigan, the owner of Milk and Sugar cafés, has had four bikes stolen in the eight years he has been living in Cardiff.
Cardiff Council is considering a congestion charge as part of a greener transport strategy for the city but Mr Corrigan, 50, says bicycle thefts are putting off people who want to be greener.
Analysis by The Cardiffian of bike theft reports in the city reveal that the number has dropped consistently over the last three years.
But despite what police data shows, Mr Corrigan believes there remains a problem.   
"The last one that got stolen was a BMC carbon bike," said Mr Corrigan.
"It had a carbon drive, so it was very rare, quite unique, and it was a treat to myself. That one was about £1,500.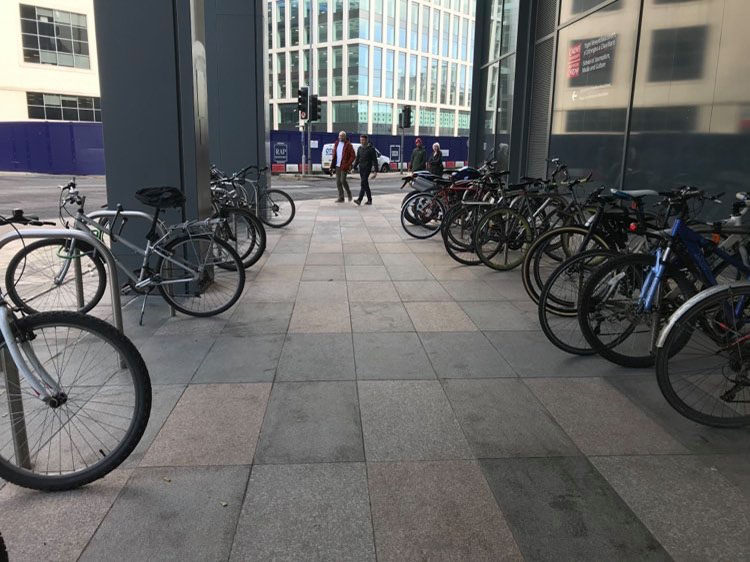 "I cycle a lot, for me it's my main form of transport, it's not something I just pull out on the weekends."
Mr Corrigan was less willing to spend money on a replacement bike as he feared it would likely be stolen.
"I just went to Evans and bought a £300 one, which is still a lot of money, but I didn't want to spend as much money as I have in the past," he said.
"I think a part of the problem in any city is that a lot people are spending a lot of money on bikes and the reason they don't choose to cycle into work or around town is because if you leave your bike somewhere in the city you just don't know if it will be there when you get back."
The council aims to build a fully-segregated cycle network across the city by 2026 and complete a cycle-loop around the city centre as part of its plans to tackle the city's air quality problems.
As part of its 2019/20 local transport grants to Cardiff Council, the Welsh Government awarded £432,000 towards strategic cycle routes.
However, Mr Corrigan thinks that if the council wants to encourage more people to travel by bike it needs to tackle the number of bicycle thefts and increase secure bike storage facilities.

"How difficult would it be to create a place that's secure that's in the city centre? That would allow people to ride in on bikes. It might cost people money to use, but people will spend it if their bike will be kept safe," he said.
The council says it is increasing the number of facilities for people to lock up their bikes in the city centre but they will be the same in nature as the bike racks which are currently around Cardiff.
A Cardiff Council spokesperson said: "The security of a bike is the responsibility of the bike owner and any thefts that do occur would be reported to the South Wales Police.
"Working alongside the police, the council does have extensive CCTV coverage in the city centre, which can be used by the police for investigation into any reported incidents of bike theft."
However, Mr Corrigan recently had his bike lights stolen while his bike was locked under CCTV cameras.
"My bike's locked up right underneath a camera and I don't even think that's enough of a deterrent because people can just wear hoodies and hide their identity," he said.
What does the data say?
Cardiff has more bicycle thefts than in any other place in Wales, but the number of reports of theft have been falling for three years.
Data from data.police.uk reveals that there have been 142 fewer reports of bicycle theft in 2019 than there were in 2017.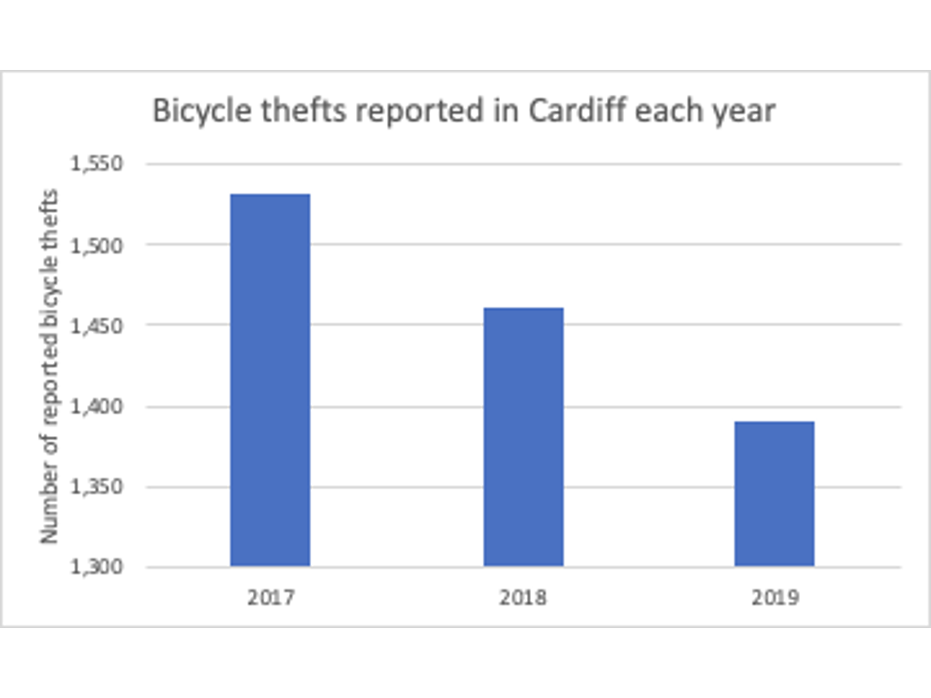 The data shows that bicycle theft reports tend to be more common during the summer months and fall again during colder, winter months.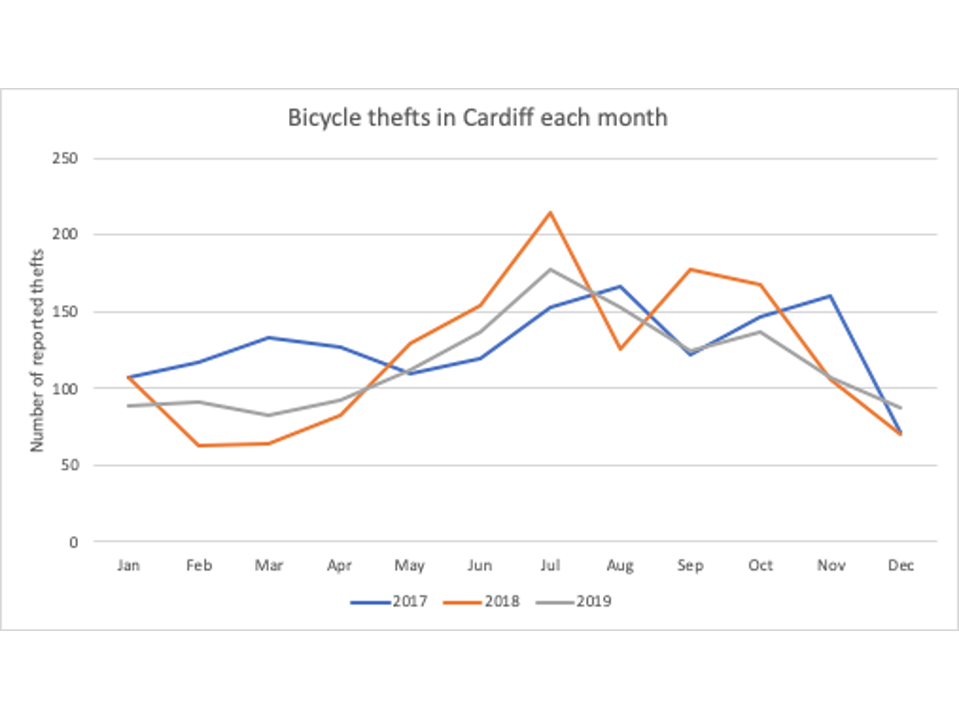 Among the potential reasons for the for the fall in bicycle theft reports is that victims have little confidence that they will get their bikes back.
The majority of investigations into stolen bikes end with no suspect identified.
Mr Corrigan said that he did not report every time his bike was stolen because he felt that there was not much the police could do to help.
A spokesperson for South Wales Police said: "Being a capital city you would fully expect Cardiff to have a higher number of thefts compared to smaller town and cities in Wales.
"Cardiff is a cycle-friendly city which means an increasing number of people are choosing to use bikes to get around but unfortunately they are popular targets for thieves particularly when they have been left either insecure or secured with a poor quality lock.
"There are a large number of cycle racks across the capital which we patrol as often as possible. If anyone sees a bike being stolen please call 999 immediately or call 101 if you have information on who is responsible for such thefts," they said.