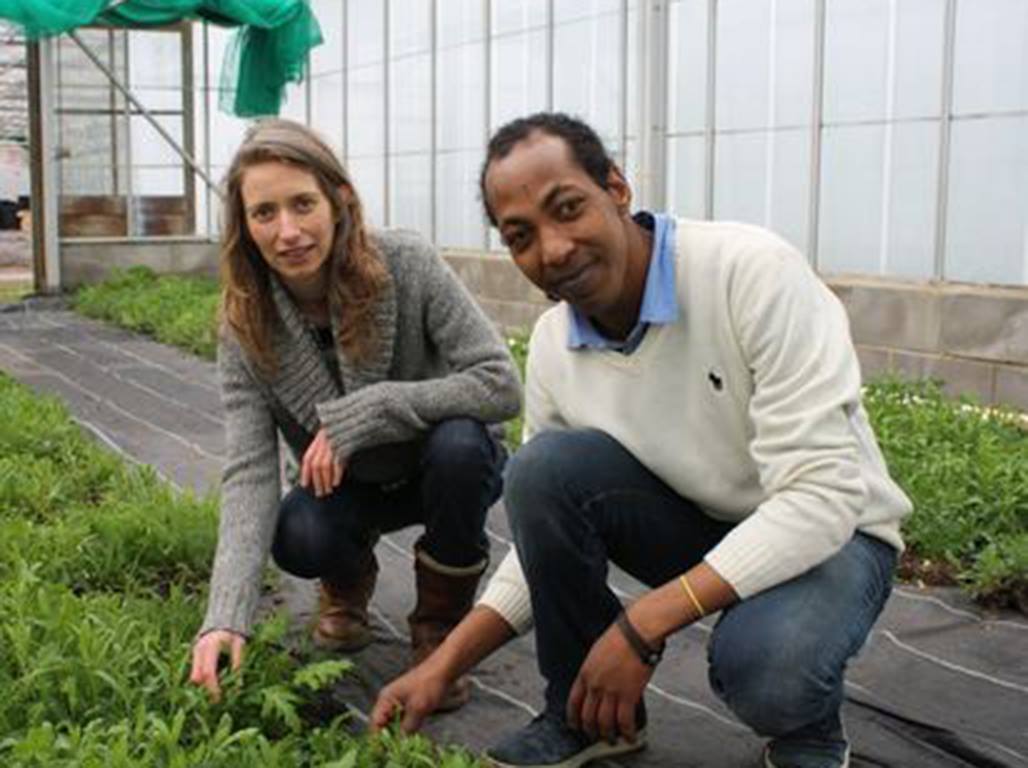 A NEW project could see salad leaves grown in Bute Park by asylum seekers on restaurant menus around the city.
Sophie Duran and Fissha Teklom from the Cardiff Salad Garden are working with the City Council to use space within Bute Park's Walled Garden to grow salad leaves. The leaves will be picked daily and then delivered by bike to cafes and restaurants in the city.
The project aims to give volunteering opportunities to asylum seekers, with the goal of improving their well-being and getting them working together.
Horticulturist Sophie Duran met Fissha Teklom at the Riverside Market Garden which Sophie used to run. Mr Teklom, who came to the UK as a refugee from Eritrea in 2003, would cycle 10 miles every day to volunteer at the market
"I grew up in Eritrea in a rural area where agriculture was more than just commercial, it is our way of life. When I first came to live in the UK I felt lost, isolated and I didn't fit in," said Mr Teklom.
"Something that gave me some hope was working outside in a garden, being connected to the earth. I moved to Cardiff from London because I love the beauty of Wales and it reminded me of home."
Mr Teklom also works as a facilitator and interpreter for asylum seekers, refugees and young people in Cardiff.
Money generated by the non-profit will be used to fund the project and run weekly classes for people to learn horticultural skills.
"We will run several weekly sessions of two hours, for a small number of people to learn horticultural skills, to share experiences as a group and build confidence," Ms Duran said.
"Being located in the centre of Bute Park is a fantastic location for people to be able to come and take part, for asylum seekers there are many barriers to participation, especially travel.  Bute Park is easily accessible from across the city, by foot or bicycle.
"It is also close to restaurants for delivery and we hope to get them involved in working with us and our volunteers to increase a sense of international community across the city.
"It is a really exciting project to have. Bute Park is such a great location."
Cabinet Member for Environment, Cllr Bob Derbyshire, said:  "Cardiff has a long history of welcoming people from across the globe – many fleeing war and persecution.  
"Supporting vulnerable people is a key priority for the council and I know the team are looking forward to welcoming The Cardiff Salad Garden to Bute Park."
The Welsh Refugee Council welcomed the plan, but was disappointed they had not been made more aware of the new scheme.
Salah Mohamed, the chief executive of the WRC said: "I think it is a good idea, the challenge will be getting people engaged."
The pair will be growing 10 different seasonal varieties of edible leaves and flowers which will be picked to order on a daily basis. Ms Duran has supplied restaurants in Cardiff through previous roles and the pair are hoping to have the first restaurants on board soon.
The first crops will be planted in early June with the first Harvest in mid-July.