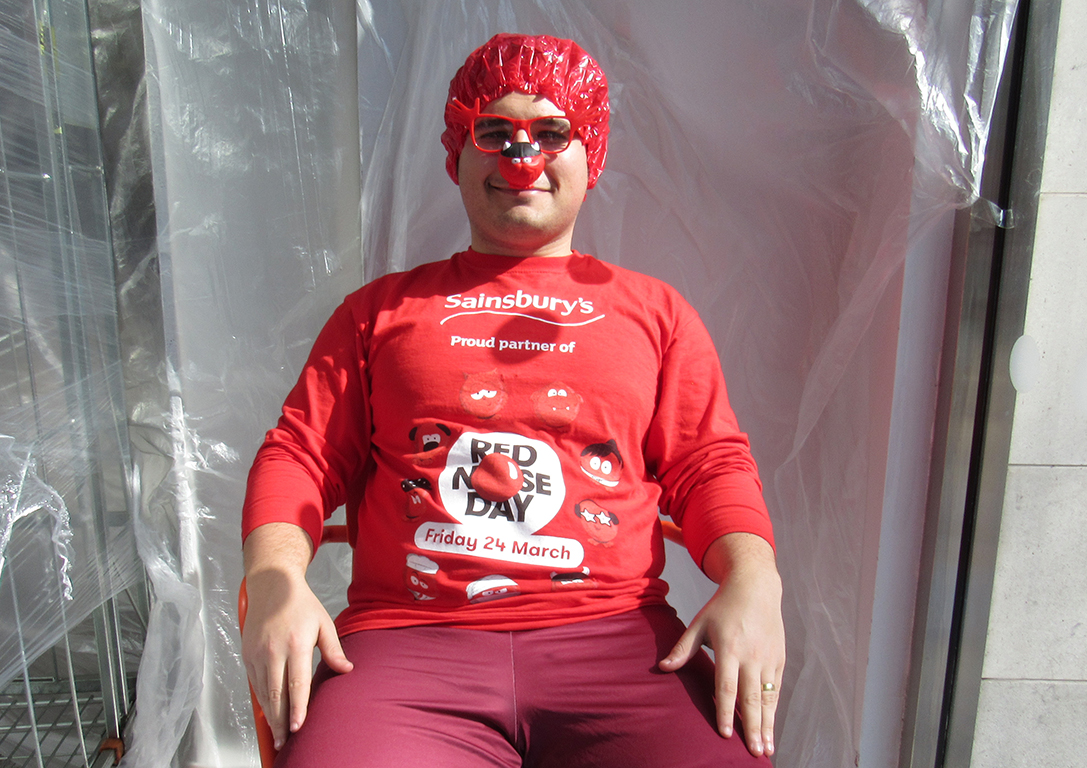 STAFF at Sainsbury's on Queen Street in Cardiff have enjoyed spending their lunch break throwing ketchup-covered sponges at their manager.
Every year, staff and customers at Sainsbury's branches across the country are encouraged to donate small amounts of money to charity.
At Sainsbury's on Queen Street, contributions of £1 allow people to throw three tomato ketchup covered sponges at the helpless store manager.
"We come up with different ideas for comic relief each year," said store manager John Jones. "This year my colleagues voted for me to be gunged in tomato sauce. I'll be sitting here over the lunchtime period so at least an hour or two, we will try to get a few customers involved and have some fun together.
"Today is all about having fun. The staff and the customers are getting together and having a bit of fun, and that's what it's all about. Comic Relief is about coming together and supporting a charity that we all love, it's a big family event in the store."
Despite being such a good sport, Mr Jones did concede that the smell of the ketchup which was covering him from head to toe was "unpleasant at best".
Sainsbury's employee Karen Griffiths said: "I think it's a great cause and it's great to do something for it. We're a small store so can't do anything huge like the other stores but we play our bit and we enjoy it.
"Plus, it's always a good thing when you can get your own back on the boss."
Another employee, Carol Hancock, simply added: "It's brilliant. I love it."
Tonight a whole host of comedians will be live on BBC One from 7pm for a whole night of comedy.
Fans of Love Actually will also be treated to a sequel of the 2003 classic christmas movie.
Two years ago £99,418,831 was raised for Comic Relief, which was slightly less than in 2011 and 2013 when £108,436,277 and £100,331,808 was donated respectively.
In total, Comic Relief has raised £1,047,083,706 in total over its 15 Red Nose Days.
To make a donation to Comic Relief you can call 03457 910 910 or click here to donate online. Alternatively you can donate at your local bank or post office, or send a cheque made payable to Red Nose Day 2017 to:
Red Nose Day 2017
EY
PO Box 51543
London
SE1 2UG