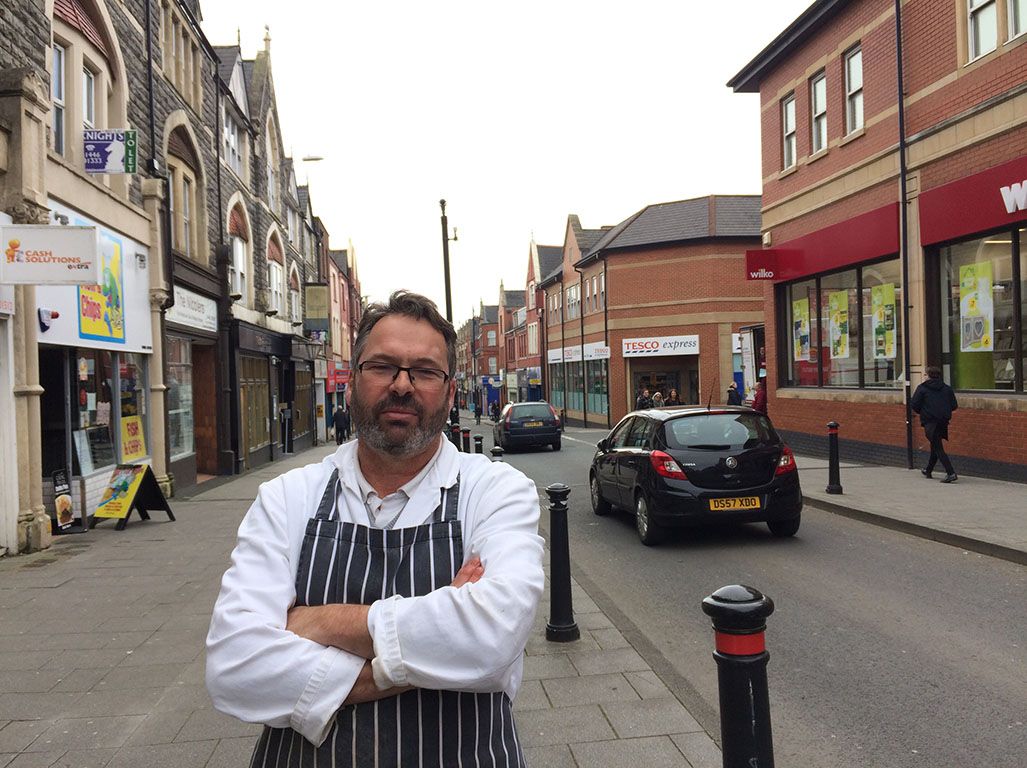 ALMOST a quarter of all parking fines in the Vale of Glamorgan in the last financial year were issued on Holton Road in Barry.
There were 1,231 fines issued on the road which makes up 21% of the total parking fines issued in the Vale. In second place is Windsor Road in Penarth, which had 654 fines issued, 11% of the total Vale fines issued.
| | |
| --- | --- |
| Area | Number of fines |
| Holton Road | 1231 |
| Barry (Excluding Holton Road) | 2637 |
| Penarth | 1589 |
| Cowbridge | 202 |
| Muskin | 94 |
| Llandwit Major | 36 |
| Ogmore By Sea | 23 |
| Dinas Powys | 15 |
| Rhoose | 1 |
| Wenvoe | 1 |
| Southern Down | 1 |
There were 1,068 fines issued for the wrong class of vehicle parked in the bays on Holton Road alone. Locals in Barry believe this is because of parking restrictions on Holton Road.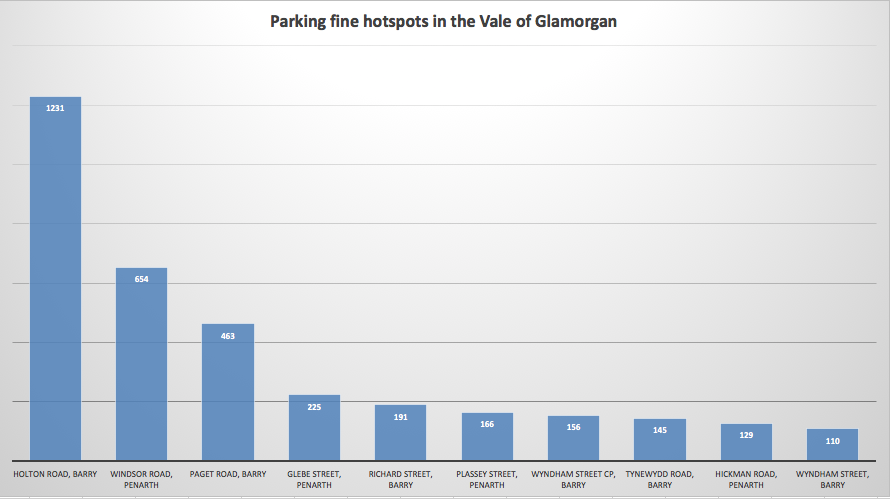 Certain spaces are designated loading bays until midday and from then on there is a limit of a two-hour stay. However, traders believe this is affecting business. The owner of Foster's Footwear, a shop which was open for 34 years, blamed the parking restrictions for dwindling sales and the store become an online-only retailer in February.
Ceri Williams, 53, co-owner of the family run butchers shop Marshall's on Holton Road, said: "I've been here for 37 years and I have never seen this street so empty. None of the traders want the spaces to be loading bays until midday, it puts people off.
"There's no need for it. Tesco's across the road has its own loading bay. But, the thing that upsets me the most is that the sign isn't clear. If an old person parks there, misreads the sign and gets nailed with a fine then they won't come back.
"I know the councillors are intelligent people, but it seems like they don't know what they're doing. They extended the pavements a few years ago because they said they wanted to create a café culture. There's a methadone centre down the road, what kind of café culture is that?
"No-one asked for the pavements to be widened and no-one asked for the parking restrictions."
Kyle Malen, 30, an employee at JKS Jewellers, said: "Parking has affected our business. Barry is dead, it's finished. I think even if the council tried to change things it would be too late. We don't even have Christmas decorations in this town."
Michael Raven, 48, from Rhoose said: "It's like that everywhere in Barry, they try and charge you for everything.
"It's the loading bays where they catch you out. And the traffic wardens are over zealous."
However, not everyone is against the parking restrictions. Peter Prance, 57, who works for the delivery company Weddel Swift Distribution, said: "I'm in favour of the loading bays. We need them other wise we can't do our job. People just think they have a right to park wherever they want.
"I've tried to unload at six in the morning and people have been in the loading bays. But, I do think it's ridiculous people can't park in the bays until midday."
Chris Trevaski, 51, from Porthcawl visits Barry frequently. "I've never had a problem with parking around here," he said, "you just follow the rules and there's no trouble."