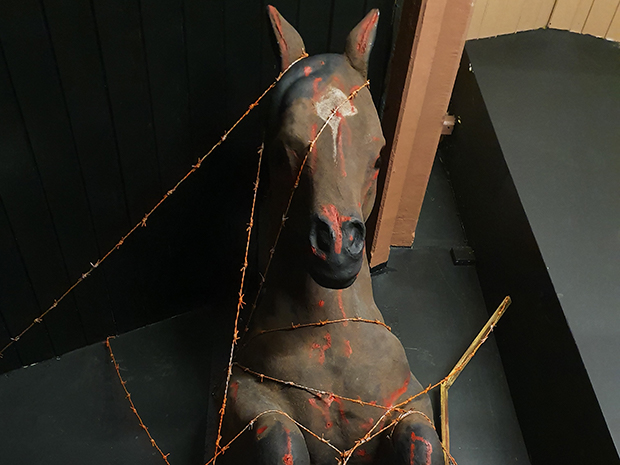 The new exhibit is open for visitors and aims to help people remember the role horses played in World War I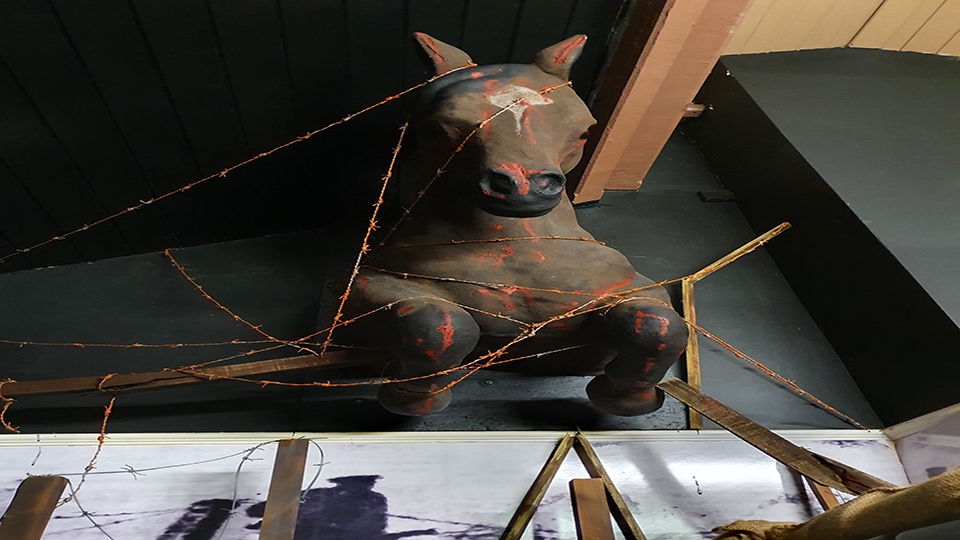 A NEW exhibit at Barry War Museum aims to help educate people on the role horses played in World War I.
Jessie 'The War Horse' commemorates the fact six million horses were involved in World War I.
"Six and a half years I have been a member of the museum and I have always wanted a horse going over the trench exhibit," said Jackie Swift, 59, a volunteer at the War Musuem.
"The war museum is educational, and we have school visits – I always speak to the children about how the animals contributed in World War I."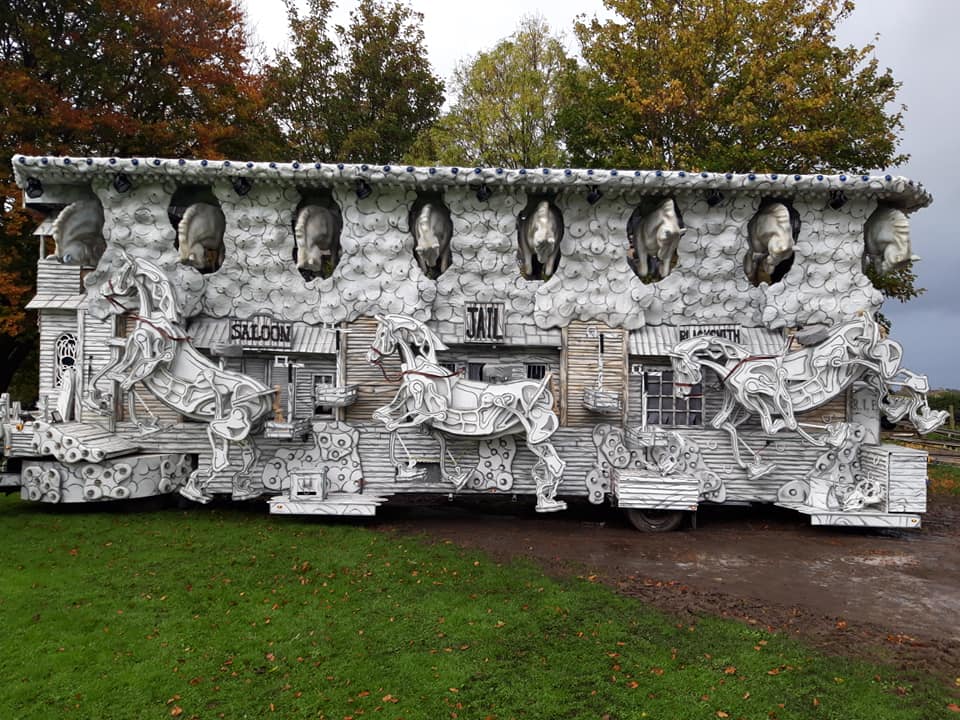 The museum looked for a good model for the war horse but struggled to find the right one. Mrs Swift said: "I considered carnival horses, but they didn't look right."
Mrs Swift found Jessie by chance as part of a float at Bridgwater Guy Fawkes carnival in Somerset.
The carnival is an annual celebration and features a parade of homemade, illuminated carts. The carts are made by different charities, clubs and entertainment organisations.
Jessie was found on a float made by Westonzoylind Club, an entertainment organisation which builds floats for the parade.
"I found the club on Facebook and I asked what happened to the floats after the carnival," said Mrs Swift.
"They are normally broken down and sold on, so I asked if I could purchase one of the horses from the float.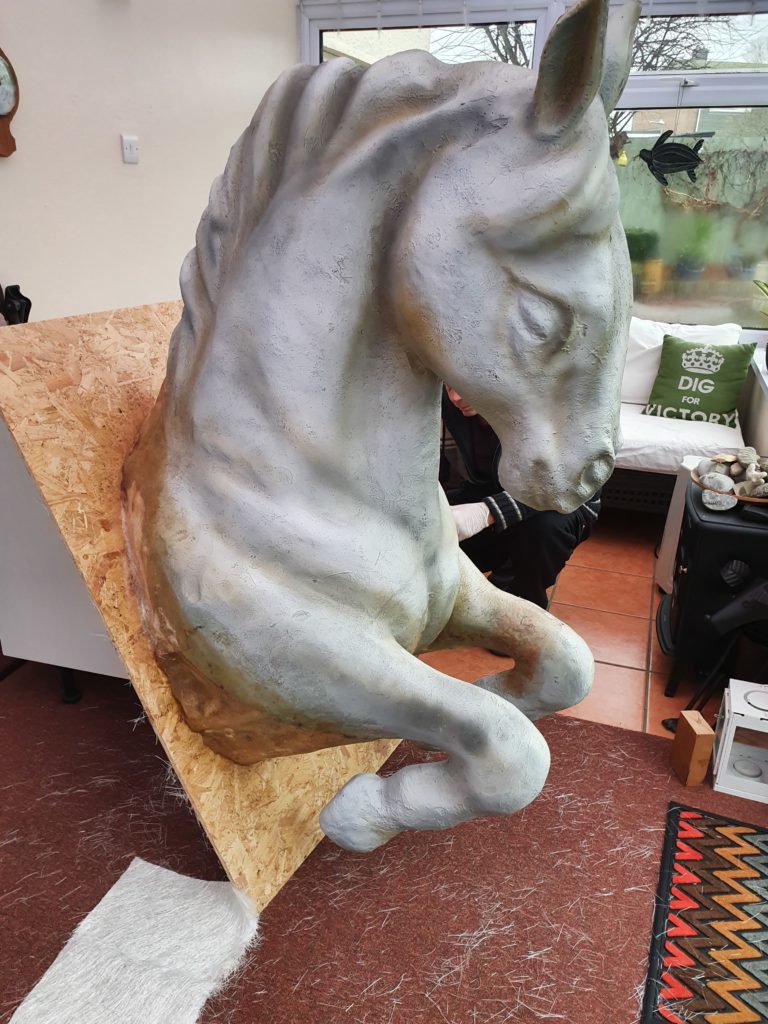 "They told us we could have one for free."
Tim Martin, 41, Vice Float Captain of the Westonzoylind Club, said: "We often advertise our models and props after every Carnival season in the hope of putting some much-needed funds back in the bank for the following season.
"But when the volunteers from the museum approached us regarding our fibreglass horses we thought by donating it would be helping a fellow voluntary organisation.
"We know had hard it is for a small group of volunteers to keep an organisation up and running, we are in the same boat.
"The WW1 display looks amazing and I'm glad we could help in some small way."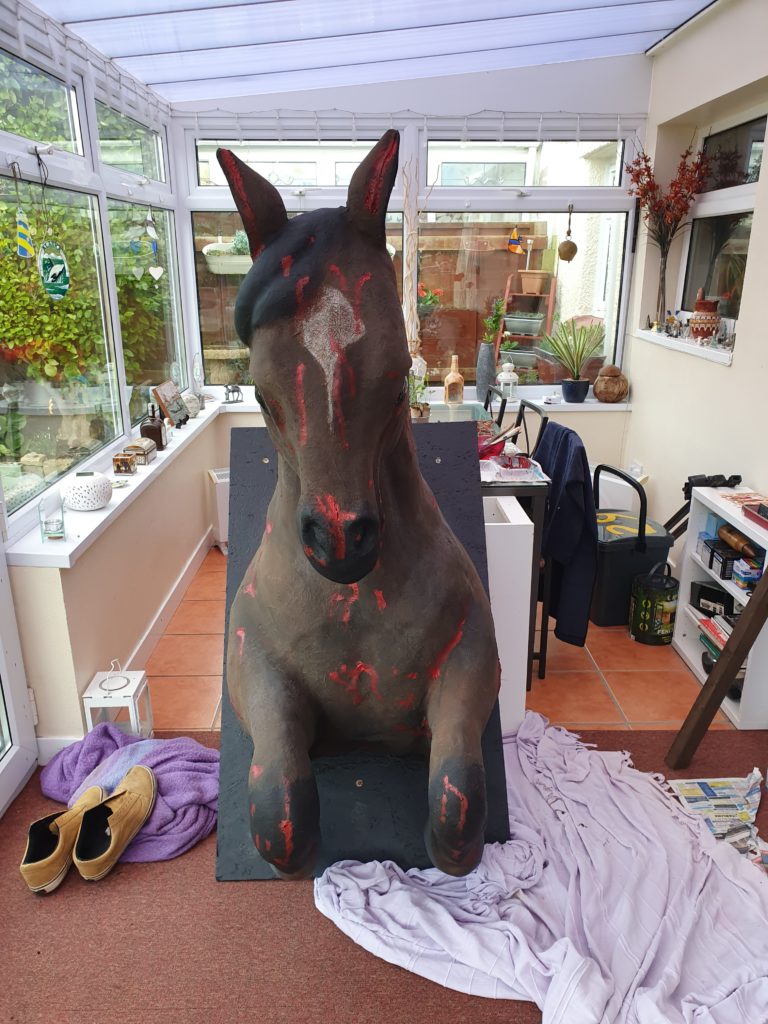 Mrs Swift and her husband painted Jessie at home before her arrival at the Barry War Musuem.
Volunteers at the museum decided to call her Jessie as a nod towards Joey the War Horse from the popular film adaptation.
You can visit Jessie every Wednesday from 2pm to 4pm, and every second Sunday of the month from 11am to 4pm.