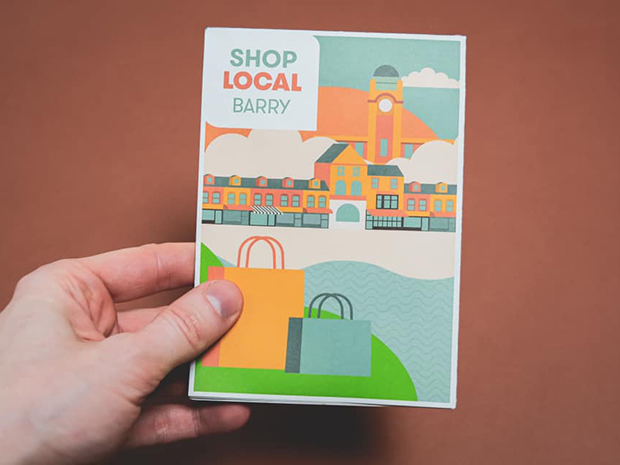 Businesses put on special offers as part of national campaign to shop locally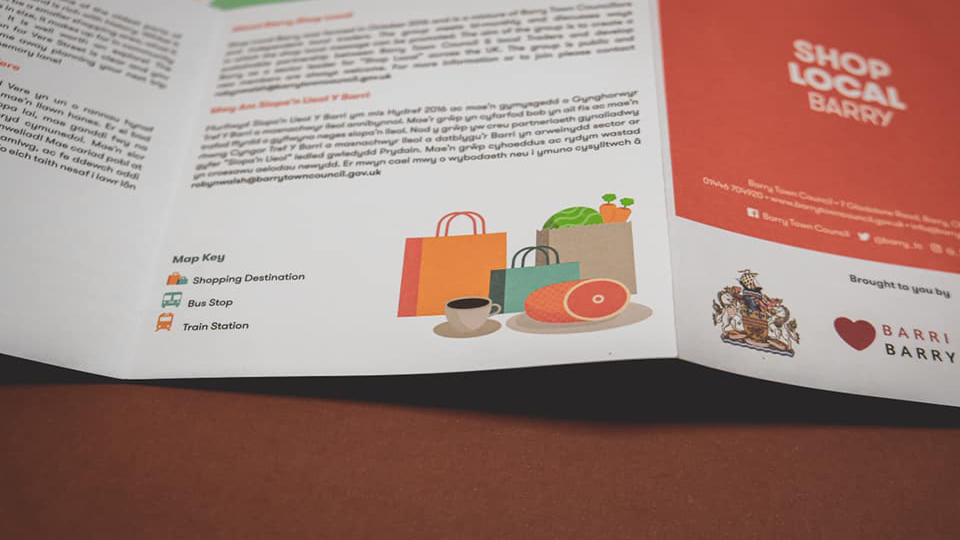 BARRY businesses are showing the importance of shopping locally by taking part in a national campaign called Fiver Fest.
The campaign, which thousands of independent shops and businesses across the UK are taking part in, encourages people to shop locally by putting on special £5 offers for two weeks in February. 
A spokesperson for Shop Local Barry said: "Fiver Fest is a great idea for our businesses in Barry – the independent shops and businesses are what makes our town special and unique.
"We appreciate it when our community support us, so these offers are to say thank you and show just what great value our local businesses are." 
Many shops in Barry are taking part, including Barrybados, Sky Spa, Awesome Wales and Vic Hopkins Butcher.
Barrybados is selling its famous Barrybados mug and sticker for £5 and Sky Spa is offering a tester class for £5.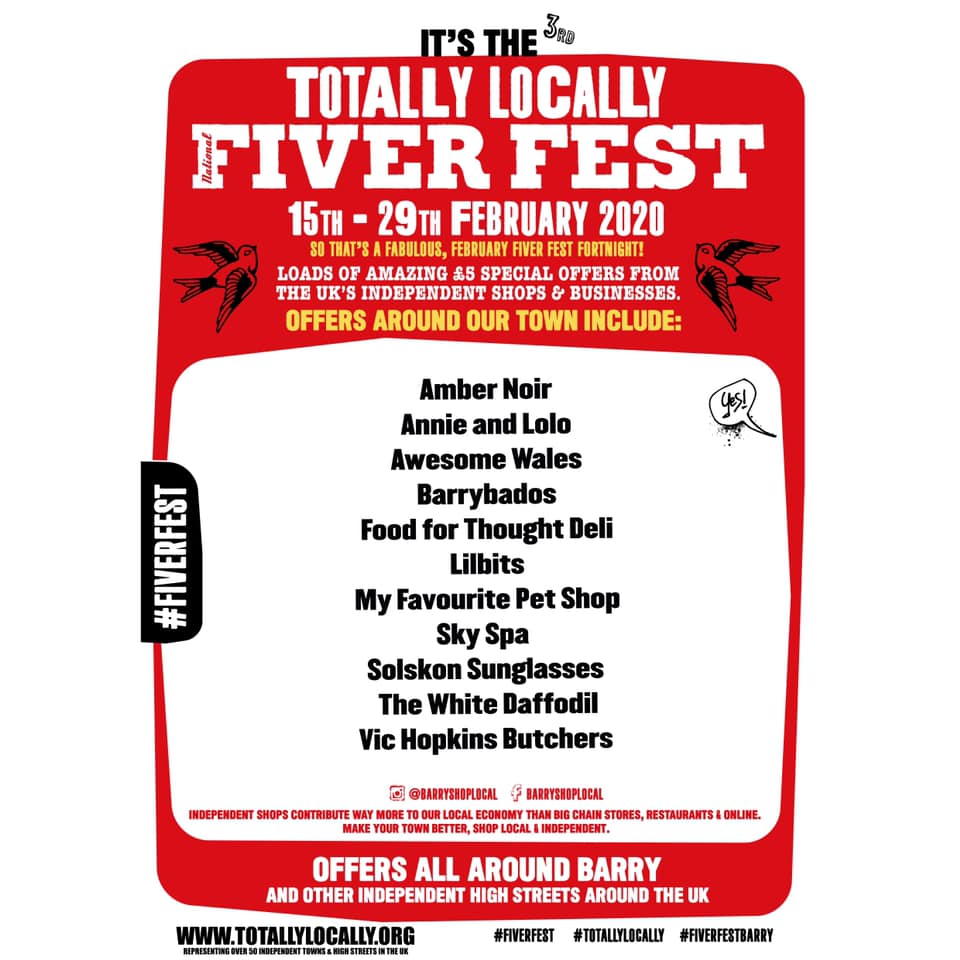 Anthony, owner of Vic Hopkins Butcher, said: "We think it's a fab way of encouraging people to shop local. This week we're offering three fresh chicken breasts for £5." 
Stuart Burnell, store manager of Awesome Wales, said: "We are proud to take part in the first Barry Fiver Fest. 
"Our £5 offer is a bamboo toothbrush and a month's supply of toothpaste tabs, a great plastic-free alternative to traditional tooth care products."
Fiver Fest is free to join and has been run for the past seven years. Last year, 63 towns took part all over the UK. 
It is run by Totally Locally, an organisation created in 2010, with the aim of helping businesses and High Streets "to help themselves".
A spokesperson for Totally Locally said: "If every adult in Barry spent £5 per week in their local shops and businesses, instead of at a national chain or at the big supermarket, it could be worth £10.7 million going directly into our local economy."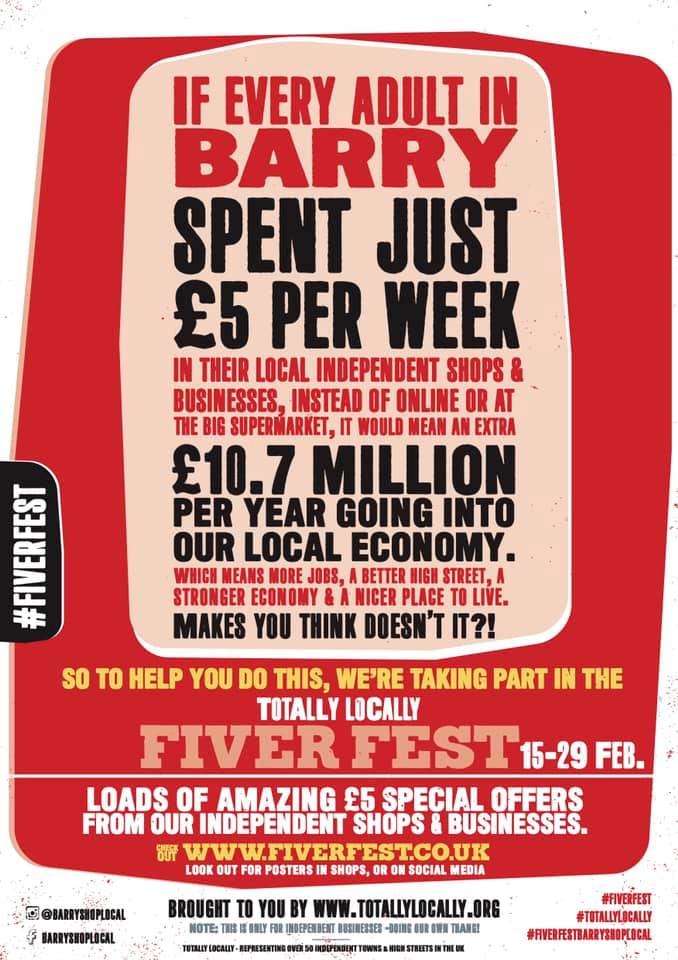 This is the third Fiver Fest, with over 100 towns and high streets taking part. 
Chris Sands, founder of Totally Locally, said: "We know Fiver Fest isn't going to change the world. But small changes in spending habits can really make a difference.
"Just by diverting £5 of our weekly spend to local independents we give them a fighting chance to thrive. It's a conversation worth having."