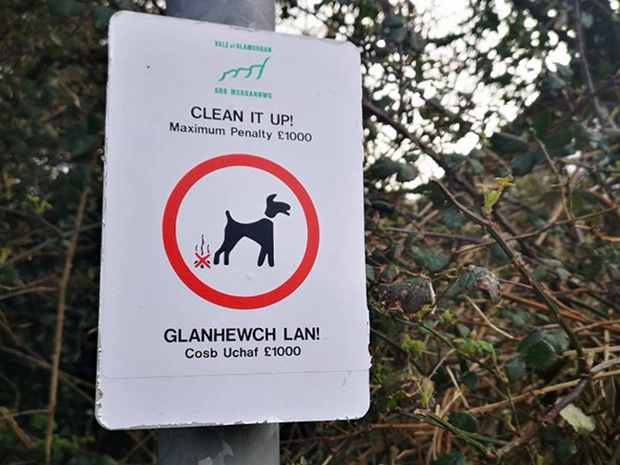 Increase in patrols to catch owners who leave their dog mess behind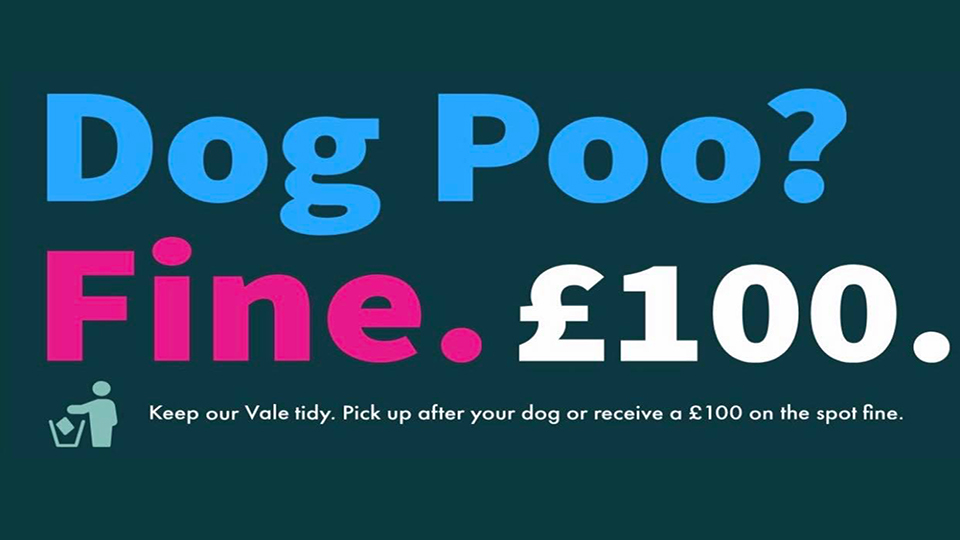 DOG walkers could now be given an on-the-spot £100 fine for not picking up their dog mess in Barry.
Vale of Glamorgan Council hope the introduction of the fine will deter irresponsible owners whose pets have made a mess of Barry's beaches and waterfront area.
Owners who refuse to pay the fine could be prosecuted and ultimately face a £1,000 penalty.
Lis Burnett, Vale of Glamorgan Councillor, said: "If you don't pick up after your dog you could be seriously out of pocket."
Vale Council Enforcement said that a woman was recently caught by patrol officers not picking up her dog's poo at Gileston Beach. She was issued an on-the-spot £100 fixed penalty notice. 
"We have begun increasing our high visibility patrols in known dog fouling hotspots," Vale Council Enforcement said.
The council have not released information on where these hotspots are, but they are believed to be in and around the beaches and waterfront area.
A spokesperson for the council said: "Everyone person, no matter where it is, should be picking up their dogs waste." 
Twitter user, Phillip John, responded to the council's introduction of increased patrol officers. "Come down the waterfront, the section that is the coastal path.
"It's a disgusting mess some days."
The Vale of Glamorgan Council responded: "This is indeed one of the areas that we are focusing on."
Residents have been complaining about dogs fouling across Barry Island since last year. 
Hyper Value Barry Island, a Facebook group liked by over 1,600 people, said: "Please, please please, pick up your dog poo.
"It's not nice for people to stand in – we have a large selection on pet stuff in store including poo bags.
"It's a family resort with little children running around."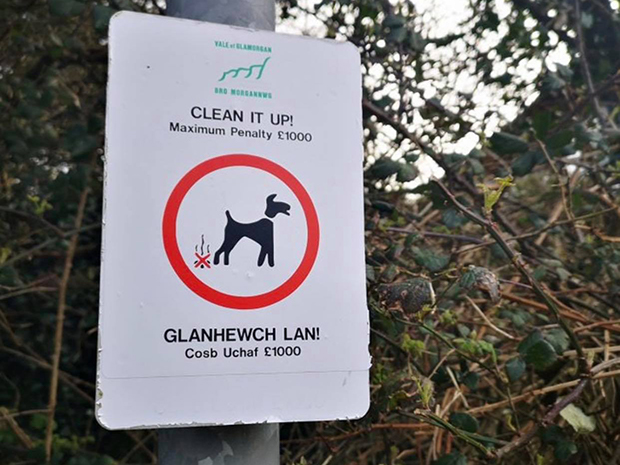 There have also been complaints about people hanging the poo bags over railings or throwing them in bushes.
Ian Webster, a Barry Island tourist, said: "Spectacular views from the top of the Knoll yesterday looking out towards Weston-super-Mare and Barry Island.
"Annoyingly brought down four bags of dog poo which had been left in bushes and hung on a railing."
Dogs are banned from Barry's beaches at Whitmore Bay and Cold Knap and Penarth seafront from May 1 to September 30, but the areas are very popular with dog walkers outside those times.
It is an offence to not pick up your dog's faces and is punishable under the Dogs (Fouling of Land) Act 1996.
You can report dog fouling in the Vale of Glamorgan area here.