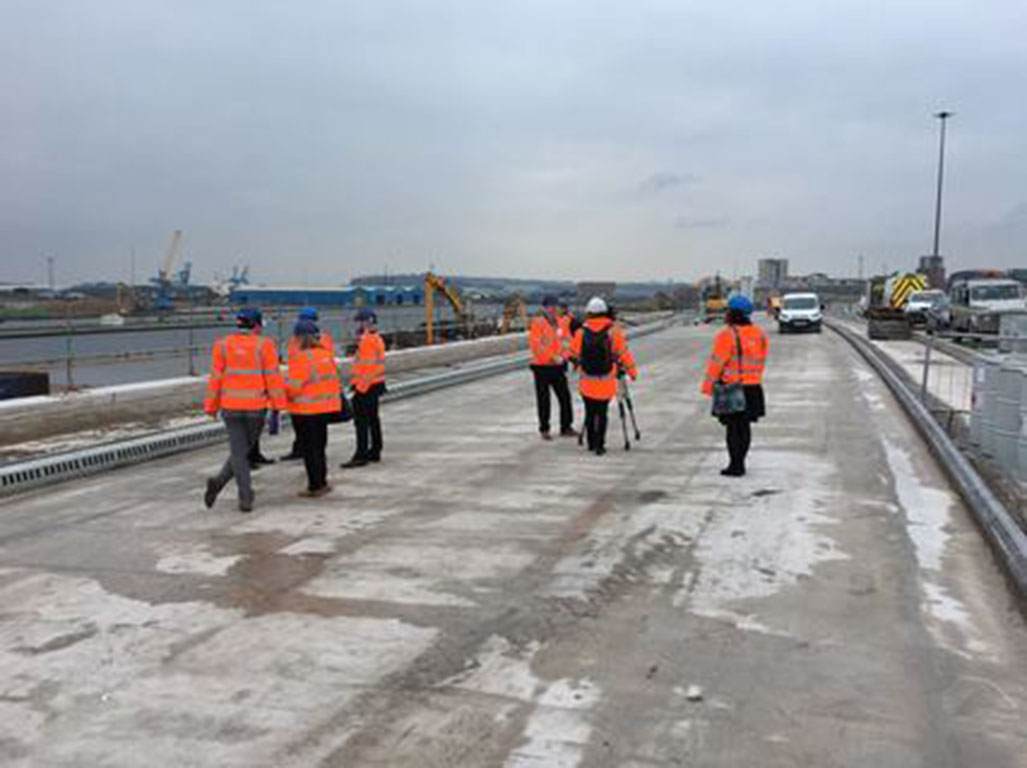 A MAJOR new road is scheduled to open in time for the Champions League final later this year.
The Eastern Bay Link Road, which will connect to the Butetown tunnels to the Ocean Way roundabout, has been under construction for just over a year and is expected to ease congestion during the league final weekend.
More than 170,000 fans are expected to head down to Cardiff for the annual sporting event, which will be held at the Principality Stadium for the first time ever.
The link road will only be open to buses and coaches for the duration of the Champions League final weekend and will then be open to all vehicles after the event.
It is estimated the new road will reduce a 3.5km journey to 1km and save up to 15 minutes in travel time at peak times.
The Welsh government also claims the new road will improve access to Cardiff Bay and enhance connections within the Cardiff City Region. Construction, which began last year, used around 2,200 tonnes of steel and 13,500m3 of concrete.The project has also employed around 1,300 people and provided 315 weeks of apprentice training.
Cardiff Council Leader Councillor Phil Bale said: "I am delighted that the Eastern Bay Link Road will be open to coaches and buses in time for the Champions League Final in June.
"With many thousands of football fans heading to Cardiff by coach for the game, the new link road will play a major part in helping to ease the flow of traffic around the city during what is sure to be one of the greatest sporting events the capital has ever hosted."
When construction first began, Transport Minister Edwina Hart AM said: "Commuters travelling between the east of Cardiff and the bay will also benefit from reduced journey times and a shorter route, while residents in the area of Tyndall Street should see reduced traffic and disruption in their neighbourhood."