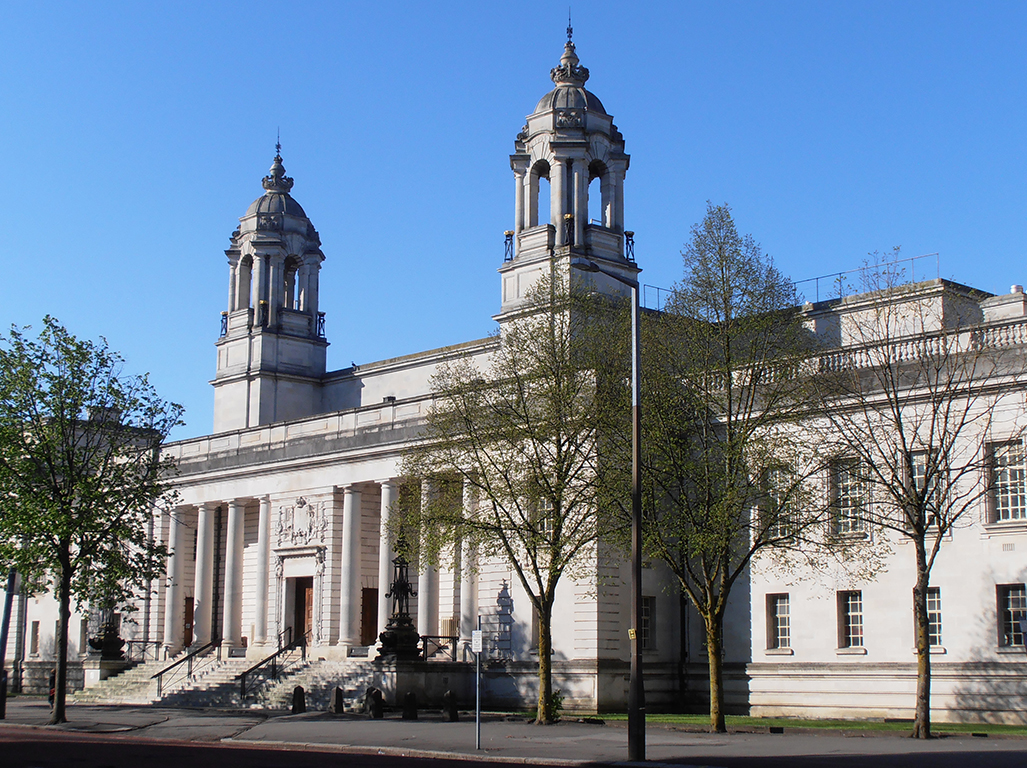 A WOMAN with a "complex mental disorder" was jailed for 12 years at Cardiff Crown Court earlier today for striking a woman with a hammer.
Helen Price, 49, of Lovett Gardens in Newport, had been charged with one count of assault occasioning actual bodily harm, one count of attempted murder and two counts of having an offensive weapon.
Last September 9, Ms Price pleaded guilty to the charges relating to incidents on April 26 and May 9.
Prosecutor James Wilson said Price had entered a shoe shop in Newport on May 9 where she landed a "heavy blow" on Wendy James, 66, who was sitting in the shop at the time and "going about her lawful business".
Mrs James suffered a cut and swelling to the top of her head. She was with her husband, Bernard, who heard a crack and then heard his wife crying out.
When police arrived at the shop, Price said: "Thank you, officer. I need help."
The court heard that Price had then said: "I had so much anger in my head concerning my life, I wanted to lash out and kill someone.
"I wanted to find somebody and hit them on the head. I could finally go to prison again."
In a statement made on May 16 Mrs James said: "The attack that I suffered has completely shaken me up.
"Following this attack, my initial reaction was one of anger. I had never seen her before in my life.
"Since I was discharged [from hospital], I have had several episodes. I have also had some discomfort to my wound on my head.
"I have not been to Newport since the attack as I was too afraid. I am also nervous, especially when I am approached from behind.
"I will always wonder why she chose me. I hope if she needs help, she gets the help she needs.
"What might she be capable of in future?"
The court heard that, on April 26, Price had also attacked Robert Garner, an acquaintance of 25 years, at her home.
In his statement, Mr Garner had said: "In the couple of months after the attack, I was fine.
"But after two months I was starting to wake up in the middle of the night. My bedding was soaking where I had been sweating.
"I need closure about what has happened to me. I have not been able to leave the house alone. I cannot deal with being in spaces with large amounts of people. I have not worked since Helen attacked me."
Mr Wilson spoke of Price's four previous convictions, which included punching a woman on Commercial Street in Newport in 2014 while possessing a six-inch kitchen knife, and leaving abusive notes at the house of Robert Garner's twin brother, Richard.
When Judge Eleri Rees asked if Price might pose any danger to the public, defence counsel Harry Baker said: "It would be hard to argue against that."
In her sentencing, Judge Rees said: "You did target Mrs James because she was sitting. It is quite clear that this was premeditated.
"This was designed to get you arrested so that you could go back to prison. This was a most shocking incident for Mrs James and her husband.
"What is most worrying is that since 2011 when you were first cautioned for assault, there has been an increasing escalation in your offending.
"We have heard of the menacing and very unpleasant messages sent to him [Richard Garner].
"She [Price] knew what she was doing and why she was doing it."
Price has been sentenced to a custodial term of a minimum of eight years, though she will initially be detained in the Caswell Clinic in Bridgend.