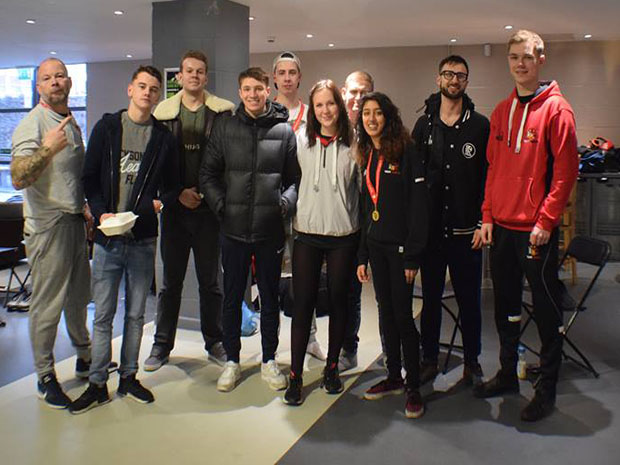 CARDIFF University's Amateur Boxing Club won two gold medals at a recent British Universities and Colleges Sport event.
It now hopes the success will encourage more people of all abilities to join.
"This year's BUCS was exciting and a great reflection of how Cardiff University ABC is thriving," said coach Jimmi Sandham, 26, from Copper Street, Roath.
"We entered more boxers than ever before and all our boxers showed exceptional skill and courage."
Zara Siddique, 20, a computing student at Cardiff University won the light fly female bout.
She said: "BUCS had an amazing atmosphere and it felt incredible to get that gold medal after months of training hard.
"The support of the ABC team out there made a big difference and I can't wait to do it all again at our March show."
The boxers will compete against universities from across the UK in their show on March 9 at Cardiff University Students Union on Park Place.
Ben Whitworth, 21, who studies Sport and Physical Education at Cardiff Metropolitan University won the heavyweight male bout.
"Competing in a national tournament was a nerve racking experience but it was completely worth the wait and hard work that was put in," said Ben.
"It was a pleasure boxing again and representing my university. I owe a big thanks to the Cardiff ABC team for facilitating this opportunity and the success I achieved."
Tickets for the event are available here.