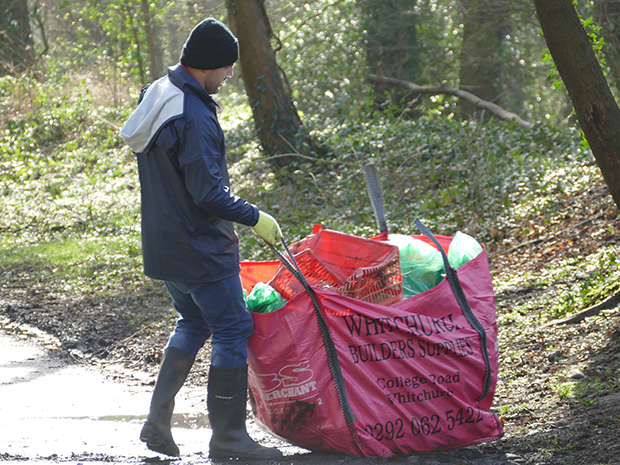 Banks covered in single-use waste since storms, says volunteer in river group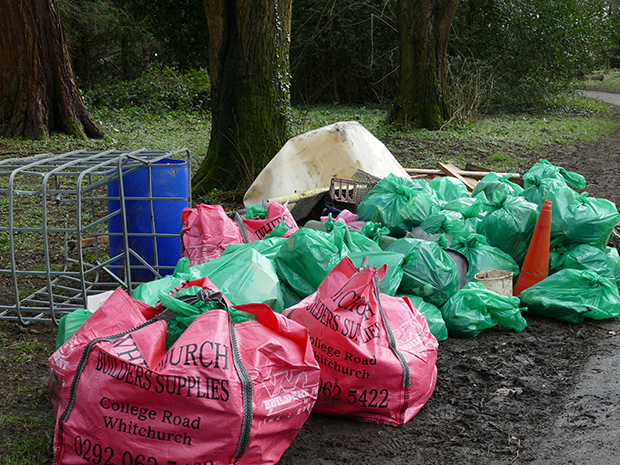 TONNES of plastic has been removed from Cardiff's rivers and bay during the clear-up from successive storms.
Storm Jorge became the third storm to hit the UK in a month, and the clear-up is still going on.
Over a third of the total debris usually cleared in an entire year has been removed from Cardiff Bay over the past two weeks.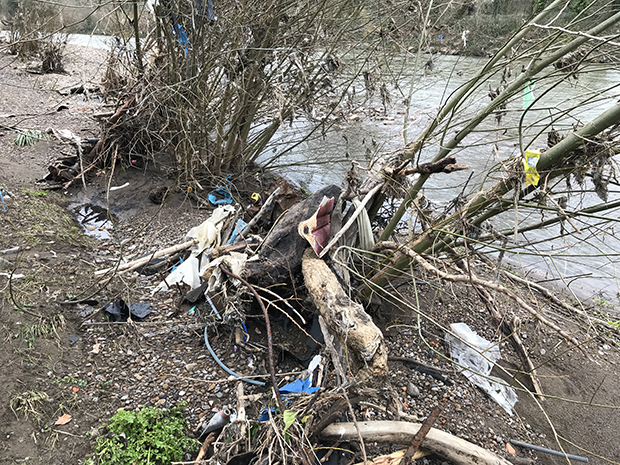 Nigel Barry of Cardiff Rivers Group said the city's "riverbanks were absolutely covered in single-use plastics".
"To be honest, I don't think that we have found where the worst of the problem has congregated yet, it'll be downstream from Bute Park and Hamadryad parks for sure," said Mr Barry.
The group organised two clean-ups of Pontcanna fields, Bute Park and Hamadryad Park after Storm Dennis, filling 14 one-tonne sandbags with plastic and sanitary products.
Other discoveries included 20 tyres, gas bottles five feet in length and a jet-ski.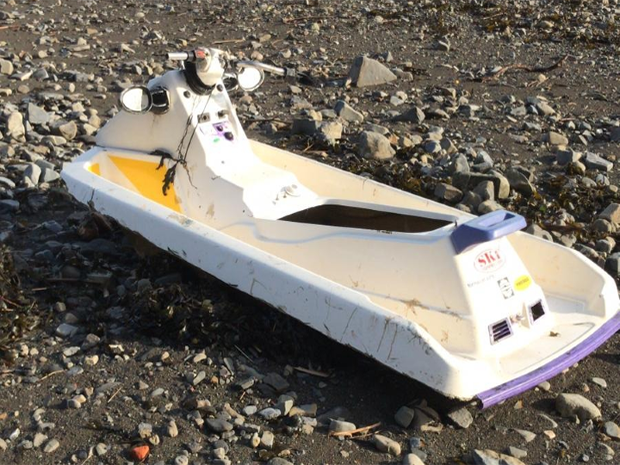 Professor of ecology at Cardiff University, Steve Ormerod said people do not need events like Storm Dennis to make them aware of the plastic problem, but it does highlight the issue.
"Events like Storm Dennis make it clear that not only marine ecosystems are at risk from plastic – they show us that a volume of plastic waste travels through river systems," he said.
"What's important now is the way we take action to reduce reliance on plastic where we can and to reduce out broader impacts on the natural environment."
Professor Ormerod, who is deputy chairman of Natural Resources Wales, has been instrumental in setting up Cardiff University's Water Research Institute.
The institute conducts research on microplastics, plastic fragments that are less than 5mm in length.
Microplastics can be degraded parts of larger plastic items as well as manufactured plastics added to toothpaste and other health products.
Professor Ormerod said "toxic materials" transported by the microplastics could endanger marine ecosystems, although research is at an early stage.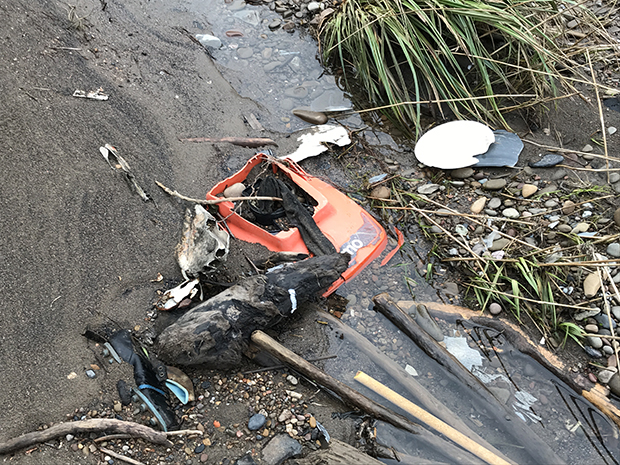 "Many of the potential effects of microplastics are very difficult to see, unlike the horrendous effects we see sometimes from entanglement with large plastic fragments," he said.
An area where marine ecosystems thrive is Cardiff Bay Wetland Reserve, maintained by the council.
While some waste will have been blown into the bay during the stormy conditions, bodies of water are popular dumping sites for litter.
A council spokesperson said following the "increased volumes of general litter and debris" the council is working hard "to return the bay to its normal condition".
"Since Storm Dennis the team at Cardiff Harbour Authority have cleared approximately 200 tonnes of debris from Cardiff Bay," they said.
"To put that into context, an average year would see around 500 tonnes of waste, sadly some of it plastic, entering the Bay via the Rivers Taff and Ely."
The bay and rivers are home to a range of wildlife that can be negatively affected by litter.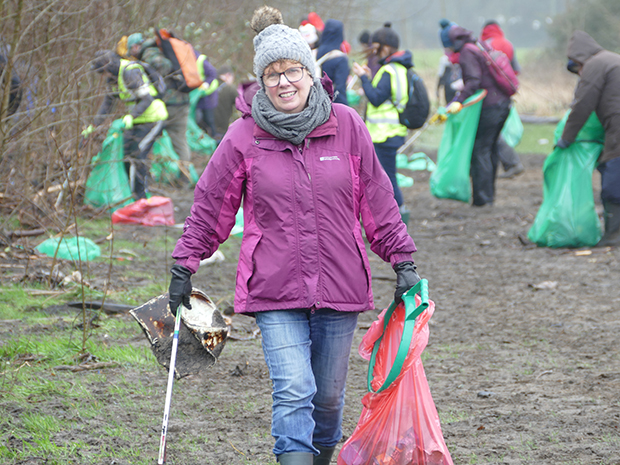 Kerry Rogers, conservation manager for the Wildlife Trust of South and East Wales, described recent weather as "unprecedented" and said debris in the water has affected previously untouched areas.
"The big floods have obviously washed down a lot more material than we would normally expect," he said.
"It's also impacted areas that wouldn't have been affected in the past as they would have been above the water level."
Click here to find out what climate experts are saying.