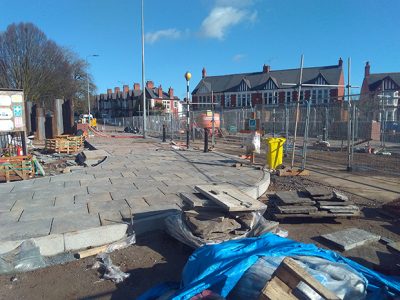 THE Friends of Roath took their campaign to the Petitions Committee for Wales this morning, as their dispute with Natural Resources Wales over the felling of trees continues.
Before NRW paused the work to give campaigners the chance to propose evidence, they said the tree-felling and widening of the brook would protect homes from greater flood risk.
Campaigner Neil Clifton, 49, criticised the NRW for a "non-holistic approach".
"An attitude of 'we know best' has prevailed. It is about what they do to the community rather than what they do for it," he said.
The campaigners, who began the dispute in February 2017, today requested further consideration over the options to reduce flood risk in Roath Brook and Roath Mill Gardens, and appealed for less invasive methods.
They also questioned the severity of flood risk in the area, something NRW considers "unacceptable," with Roath Brook 17th on their 'Communities at Risk' register, despite the area having never flooded before.
Many residents are upset at the walls and paths that have replaced the greenery, and have expressed concern that the felling will mean a loss in a Victorian-style cultural heritage that is so highly valued.
A petition to end the work has already received 8,500 signatures, and £5,000 has been raised so far to help pay for a water engineer and hydraulic expert in order to propose sufficient opposition before the committee today.
"The trees are worth £7.5 million, of which £1.25 million have already been felled. If this was a building it would be treated differently," said Lee Fisher, 45.
A survey distributed by NRW to 70 homes in the area received 38 responses, of which 14 confirmed they were happy with the plans and 19 said they were not.
But resident Sarah Jones, 42, said: "Some of the questions seemed misleading. I do not think people were fully informed."
Mrs Jones also raised concerns over the quality of the trees which have already replaced those felled. "The trees before were spectacular. What have replaced them are twigs, which experts have told us 'should not have come off the van'."
Locals are worried about the effect on the environment around the brook.
"We are not against a flood scheme. We are asking that the project is looked at afresh in relation to what they are doing to our town and environment," said Mr Fisher.
Residents fear the felling could lead to an end of the rich wildlife in the area.
Tim England, manager of south east operations for NRW, said: "We've worked hard over the past five years to come up with a plan that balances the impact to the park gardens with reducing the risk of flooding in the area, and have consulted and listened to local residents throughout.
"We're happy that the Petitions Committee has had a chance to hear from the campaign group and we look forward to the opportunity to present our own evidence in two weeks' time."