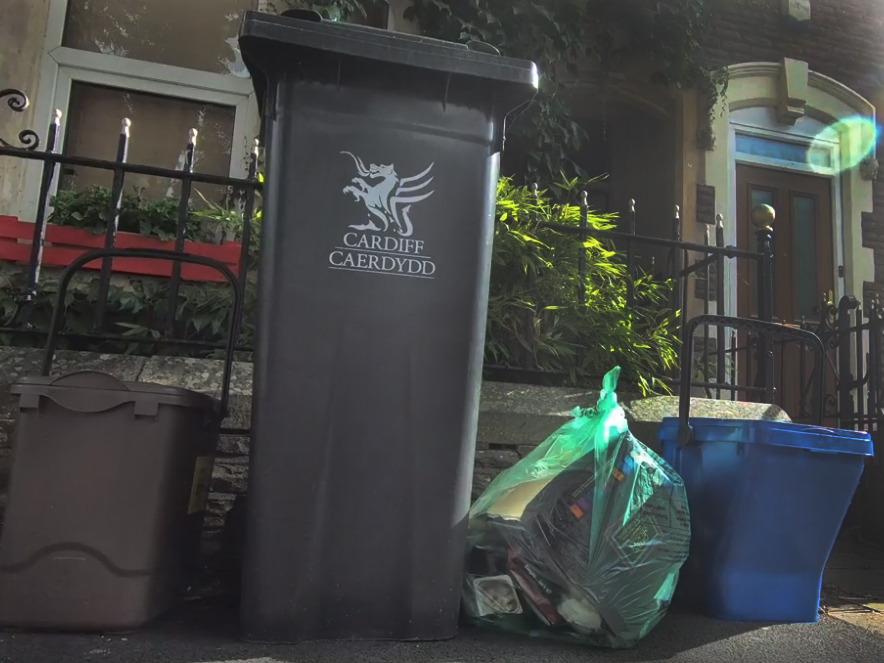 EARLY feedback from residents taking part in a glass recycling pilot scheme suggests bigger bins and more frequent collections may be required if the system is rolled out across Cardiff.
Cardiff is currently Britain's best performing core city for recycling but there has been an increase in demand from the recycling market for better separation and clean recycling materials, prompting the council to run the scheme.  
Around 17,000 Properties involved in the scheme across Rhiwbina, Canton, Ely, Grangetown, Heath, Pentwyn, Penylan, Radyr, Splott, and Trowbridge, were sent an information leaflet and a blue caddy on 15th October detailing how the scheme would be conducted. 
The scheme is to run for 12 weeks, with the glass recycling bins being collected every two weeks along with the general household waste. 
Three weeks into the scheme the glass caddies have only been collected once, which has proven to not be enough for some residents.  
"Glass recycling is very important and happy to assist with the blue bin. However, glass collection every two weeks isn't enough," claimed Mike Thomas, Morganstown. 
The limited collection of the bins in combination with the size seems to be the biggest problem for resident Gareth Spencer, of Rhiwbina, who said "The blue bins they have given us to be collected once every two weeks are a joke, they are full within a matter of days." 
Participants of the scheme have been informed that if they find the size of the bins too small, they are able to order one extra caddy from 12th November. 
Beverly Kennedy has already requested an extra blue caddy bin as hers was overflowing before its collection date. 
"Not too happy as we now have a green bin, black bin, brown bin and two blue bins to store. I'm all for recycling but surely there must be a better way," said Beverly. 
Several residents complained there was a problem with the design of the bins as they apparently let in a lot of rain water.  
If you are involved in the scheme, you can offer the council your feedback here. https://www.snapsurveys.com/wh/s.asp?k=154141968619  
An environmental scrutiny committee meeting is being held this evening at County Hall where councilors will be discussing the progress of the scheme so far.