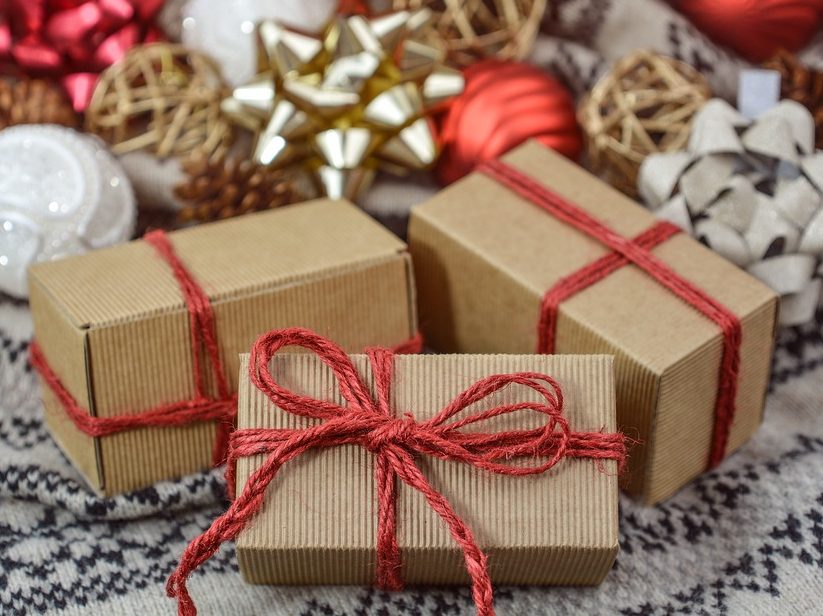 CHRISTMAS is a time of tradition; we must have the same sparkly baubles, the same copious amounts of smoked salmon blinis and heaven forbid someone hasn't bought the Quality Street.  
Yet with all these indulgences it becomes easy to forget that some of our well-formed habits aren't environmentally friendly.  
This year the Intergovernmental Panel on Climate Change annual report told us we have just 12 years left in which to halve carbon dioxide emissions if we are to avoid catastrophic climate change. 
This means we can't afford to have a Christmas without thinking about the effect on the planet.  
So here are some tips on how to reduce your carbon footprint this year.  
1) Gift Wrapping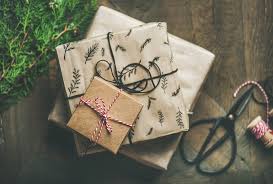 It was estimated last year that Britons threw out 108 million rolls of wrapping paper – four rolls per family, according to a survey by GP Batteries.  
Not all wrapping paper is recyclable as some of it is plastic based but there is a cheaper and environmentally friendly alternative out there – brown paper.  
This recyclable alternative can be bought from Wilko, 6m for £1 or get 12m from WH Smith for £3.99. 
If you are worried it's not going to look pretty, you can dress it up with stamps, ribbons, flower cuttings, stencils, and why not get the kids involved? 
If you want to go one step further in your effort to cut down waste, why not use those old table cloths or clothes lying around and make some stylish fabric gift bags that can be re-used for ever.
If you are doubtful of your sewing skills, there are always YouTube videos to show you how to make a drawstring bag. 
2) Trees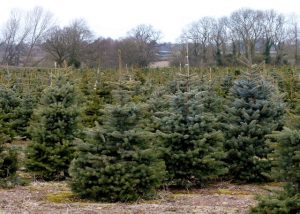 Some people advise buying a fake tree, however these do not last forever, they are not recyclable and, besides, only real trees soak up carbon. 
The best option is buying one with a good root ball that can be replanted.  
If you are buying one without roots you should think about where your tree has come from and how it was grown. 
The British Christmas Tree Growers Association has a search tool for finding ethically grown trees – there are 18 such traders in South Wales alone. They have a strict code of practice about sustainable seeds, pollution, the use of pesticides, cultivation and protecting local wildlife. 
Be sure to recycle your tree, roughly eight million trees are thrown out each year according to research by Waste Connect. Some councils, like Cardiff's, put on special tree collection services in early January.  
3) Presents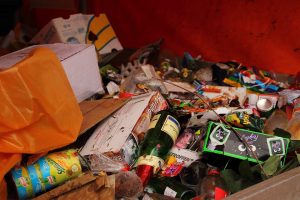 Buy gifts that are ethically sourced and made with recyclable materials. If buying clothes, check where they were made and what they are made of – microplastics come off your clothes when washed and these can end up in the ocean.  
Last year data gathered by charities estimated that 450,000 double-decker buses worth of waste were thrown out.  
If you receive a gift you don't like, think about participating in a gift exchange programme rather than throwing it out.  
A new initiative has been set up called Cardiff Gift Exchange which allows people to swap their products, skills or talents rather than exchanging any money. It's a great way to support local handmade products and small businesses in Cardiff.  
Or better yet give a gift that will change a life – if you are in London before Christmas visit the Choose Love store in Soho, set up by the charity Help Refugees UK.  
It allows you to buy practical items like clothes, nappies, sleeping bags and tents for refugees.  
Last year the sale of life jackets from the store raised £38,594 and helped assist 1,399 people making the treacherous sea crossing from Turkey.  
An "Arrival bundle" costs £23 and includes a child's coat, blanket, thermos flask and an emergency blanket.  
Their message is: "Imagine a world where you can shop your heart out, leave with nothing, and feel great about it." 
4) Electricity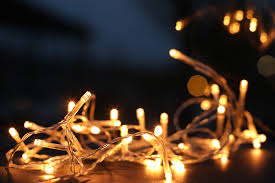 This is a big one. The Guardian reported that Christmas tree lights left on for 10 hours a day over the Christmas period would produce enough CO2 to inflate 12 balloons.  
For the 150,000 homes in Cardiff this equates to 1.8 million balloons.  
Why not get a timed plug and only have your tree lit up for a set time – you can get a pack of two plugs for £9.99 on Amazon. 
Try switching to LED or solar powered lights which are better for the environment, and instead of using lithium batteries which contain hard to get rid of toxic chemicals, use re-chargeable and include them with your gift giving. 
5) Food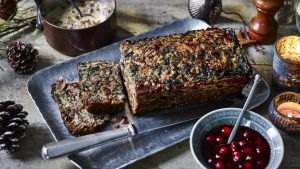 For many, Christmas wouldn't be complete without a feast of various meats for dinner, with 10 million turkeys being eaten each year.  
Yet the meat industry is one of the biggest problems for the environment, a cow on average releases between 70 to 120 kg of methane per year. The negative effect on methane on the environment is 23 times higher than the effect of CO2. General rule – buy less and buy local. 
A report by Waste and Resources Action Programme (WRAP) last year found that £8 billion was wasted per year by British shoppers, equating to roughly a third of every shopping bag being wasted.  
It causes 6.7m tonnes of wasted food, half of which was still edible.  
Whether you're a meat eater or a veggie, we can all do better to buy organically and locally from the markets and grocers. You'll save on packaging, it'll taste fantastic and you will have the satisfaction of supporting your nearby growers. To find these in Cardiff, visit the Markets and the Arcades. 
To help with buying less, try switching to an alternative festive dish such as a nut roast. The Hairy Bikers do a delicious spinach nut roast with wild mushroom gravy that can be found on their website.  
Doing any one of these tips will make you feel better when enjoying festive treats and will help our planet which desperately needs it.