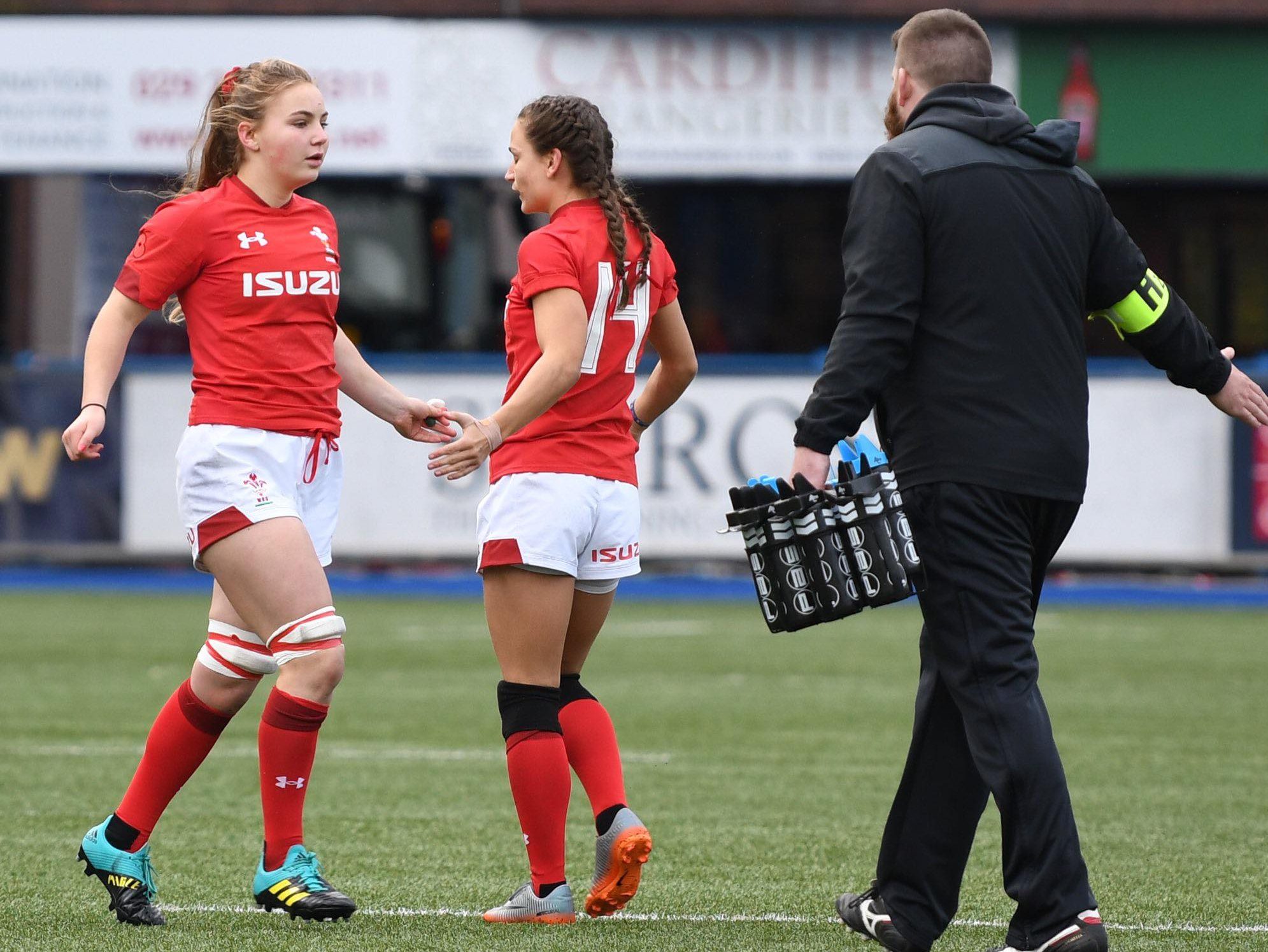 AS the Women's Six Nations starts this weekend, Wales have been preparing to kick off their campaign against France in Montpellier on Saturday.  
Starting at seven is 18-year-old Manon Johnes, from Cardiff, and pupil of Ysgol Gyfun Gymraeg Glantaf in Llandaff North.  
Manon spoke with The Cardiffian about her "dream come true", and how she juggles with the normal trials and tribulations of being a teenager alongside playing international rugby.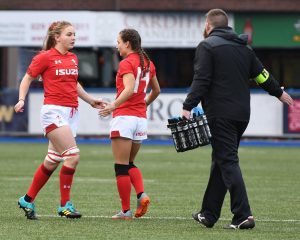 "There's definitely a good feeling in the camp so far. I can't compare this to other Six Nations campaigns as it's my first, but training has been going well." 
Manon got her international debut in the November after impressing for Cardiff Blues, getting her first cap in a winning 19-5 against South Africa.  
The Blues flanker said it was a shock to be given that first cap at the Arms Park.
"This year was my first year playing senior rugby but the whole experience has been amazing, and I just keep learning. Being a part of the Six Nations squad has always been a dream I never thought it would come so early.
"It was also great that our autumn campaign was capped so pulling the jersey on for the first time and getting my first cap was amazing." 
When asked how it was playing for her country, the teenager said: "I can't remember much because I came on early in the game, I was really nervous. But as soon as I played, I didn't really think about it. I just loved playing." 
Wales face a tough task in Montpellier this weekend as they take on the reigning champions. However, Wales will be looking to take advantage of the fact France will be without some key members of the squad due to sevens commitments in Sydney.  
However, for Manon, her journey to become a Six Nations forward has been years of training since she was six.  
"I started playing at my local club after watching rugby games with my dad and wanted to get involved. When I turned 13, I moved to a girl's club – Cardiff Quins Girls. Jamie Roberts and Rhys Patchell used to play for the boy's club there, so it has a rich Welsh rugby pedigree." 
Manon from there was scouted to play for the Cardiff Blues Women two years ago, who play their games at the famous Sardis Road. Since then Manon has been part of the Wales Women emerging talent squad which lead to her debut in the Autumn, getting the chance to play England at the Principality in the process.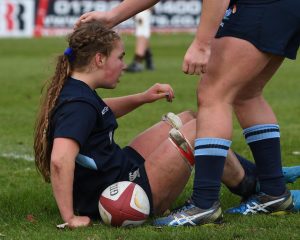 During the interview, Manon had to disappear for training with the Wales squad in the evening. However, for the back rower, this wasn't the first training session of the day.  
"Morning gym sessions usually take place before school at 7 am, where my teacher Gwennan Harris has really helped me. She used to play football for Wales and knows what it takes. Her and the rest of the school has definitely helped." 
Unlike the England Women's' rugby team which are now on full professional contracts, most women's teams are part-time, with most players working jobs.
For Manon, this is juggling all the gym work, training, recovery, and matches with her A-levels and social life.
"It's very hard, to be honest and definitely my social life is what I'm sacrificing to keep up with school work and rugby training. I think my time management skills are definitely very good now considering I literally have to timetable everything to make sure I keep up with school!" 
However, the Wales flanker says she has no qualms about missing out socially. "Sometimes I feel it's a shame I miss out on social events and never go to parties like school socials throughout the year but then again I wouldn't want it any other way.  
"The opportunities I've had through rugby like friends, travel, and experiences I wouldn't give that up for anything. So yes, it can be hard at times but not many other people have had this opportunity at my age, and it comes with the love for the game."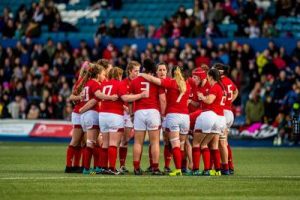 After school, Manon tells me she's planning to study geography and currently has offers from Oxford University and Loughborough University but hasn't decided yet what she wants to do. 
Manon puts determination and wanting to succeed the reason she has got to this position. "I think I just want to succeed in everything I put my mind to, so it doesn't make sense to me not to give things 100%. It can be hard to focus at school the next day when you've come back from training at 11pm and vice versa but without the focus on school work I'd be so behind." 
 Manon and the Wales's side will be live on S4C this Saturday with KO at 8pm