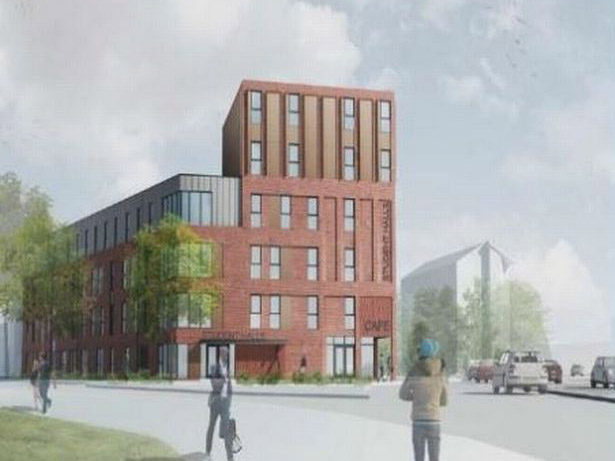 PLANS to build more private student accommodation in Cardiff have been granted, despite objections from residents and councillors. 
The council received 21 letters of objection before approving the plan for student accommodation to be built at the junction of North Road and Maindy Road, Cathays. 
Bethan Davies, 40, from Maindy objects to the plan. 
"I think the decision is terrible. The area doesn't have the infrastructure for the accommodation. It's so disappointing that residents' views weren't considered.  Parking is not great here and the accommodation has no parking," she said. 
 "Then there is the anti–social behaviour aspect.  The number of students who will be walking up or down Maindy Road at anti–social hours is bound to increase." 
Ceri Davies, 43, from Cathays is concerned about the aesthetic impact of more student accommodation in the area.  
"It's good to see investment and development being undertaken, but buildings need to fit the area they are in," he said.  
"This area of Cathays is a low-rise two–storey area of red brick family homes of similar design and character.  
"The current industrial buildings fit this area and replacing them with a six-storey development is out of character and keeping with the location." 
Nolan Conservatories, Autocraft, Cardiff Personal Training Studio and one storage unit have been on the junction of Maindy Road and North Road for 40 years. 
They will be demolished to make way for the six-storey building of 143 student flats, though a date has not been confirmed. 
Francine Jeremy, 55, from Maindy said a higher concentration of students would increase parking pressures and pose a safety risk for residents. 
"There is already a problem with parking on the pavements which restricts emergency service vehicles getting past. 
 "There are quite a few disabled people on the street and my husband is registered as disabled. 
"Even as it is, we've reported cars which seem to be abandoned but turn out to be student cars left in residential areas. 
"We tend not to go out on Wednesdays because parking gets so bad with sports day. 
"The issue isn't only parking though, there would be an increase in noise, rubbish and anti-social behaviour."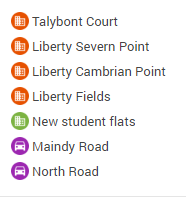 Cathays Councillors, Chris Weaver, Sarah Merry and Norma Mackie also objected to the plans.  
"The development is entirely inappropriate for this site and we believe it is contrary to a number of council planning guidance policies,: they said in a statement. 
"It is over-sized, would be overbearing, overshadowing and is completely out of character with the residential street. 
"It would cause severe detriment to immediate neighbours, greatly increase the parking pressures in the area and likely contribute to increased noise and disturbance in the area." 
In a statement the developer, JM Properties Management, said: "There are approximately 36,000 full-time students in Cardiff universities. Students are vital to the Welsh economy, with student spending adding £2 billion a year to the Welsh economy. 
"The majority of Cardiff's students are in Cathays, Plasnewydd and Roath and this development will reduce the pressure on the existing housing stock in these areas."