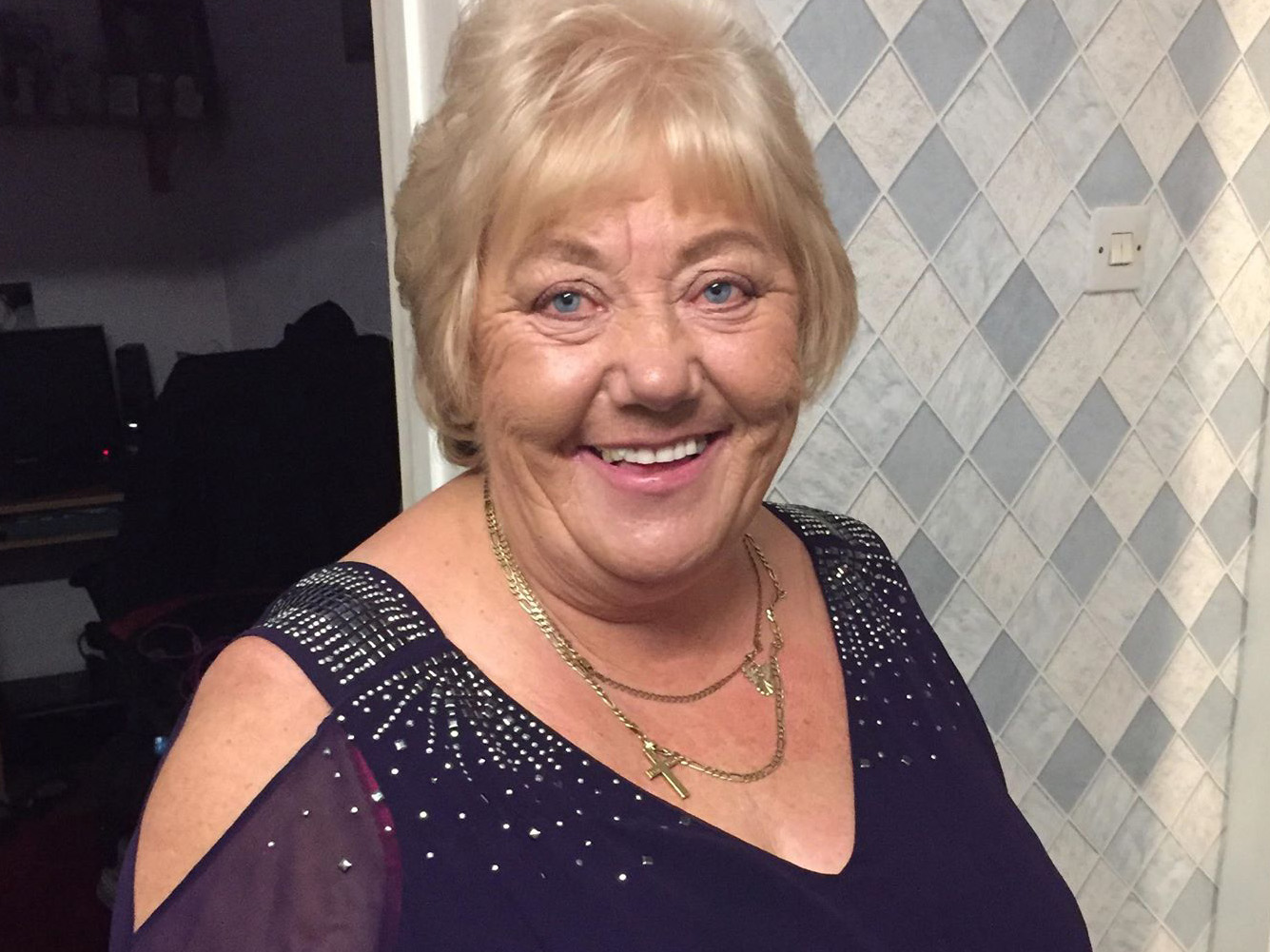 A WOMAN in Ely has raised £101,000 for Llandough Hospital Breast Cancer Fund in memory of her three sons.
Irene Hicks, 67, makes £1,000 a month from weekly bingo nights and an online charity shop for the hospital fund, despite losing three of her four sons in the last 13 years.
Mrs Hicks said: "It was very emotional day for me, the day I reached my target. I couldn't do it without all the support I get from helpers and people who donate and buy."
Mrs Hicks began raising money in 2015 when her son Denis' wife was diagnosed with breast cancer.
A large amount of the money went towards the opening of a gym for Llandough Breast Cancer Unit last year, which was named the McCarthy unit in honour of her sons.
"It's very important to me, I want to keep the gym going as it helps the patients so much and hopefully the money we raise can help pay towards the philosophy," she said.
Mrs Hicks lost her youngest son, Daniel McCarthy, aged 25, in a car crash in 2005.
In August 2016, her second son, Denis McCarthy, died aged 41. Just six months later, her third son Kevin McCarthy passed away from a stroke aged 43.
Ms Hicks was awarded the British Citizen Award last year for her fundraising efforts, after being nominated by her brother and Ely Councillor, Susan Goddard.
Her brother, Alan Nicholls, 64, said: "She was in an unimaginable state, but continued to raise money for breast cancer for her daughter-in-law.
"She's had an amazing sense of humour. She keeps laughing and telling jokes and is still making people laugh.
"She is quite a woman; she's strong as an ox. It doesn't take the pain away but it helps."
Ely Councillor, Susan Goddard, said: "I am very proud to have her as a friend. She has worked very hard over a few years to raise this money despite having lost two sons in this time.
"She never stops working."
Last year, Mrs Hicks was surprised to find Alan Titchmarsh at her door for the television show Love Your Garden, who had been called to transform her garden as thanks for the charitable work she had done.
Mrs Hicks is well-loved in her community and has proved an inspiration to many.
Heatherjane Dangerfield Coombs, 45, from Windsor Green, said: "Rene is the royal in our Windsor and an inspiration to so many to not give up.
"It takes a very special woman to turn an awful hand life has dealt her into a positive experience for others through her fundraising."
Diane, 57, from Cowbridge Road West, attends the bingo nights regularly. She said: "I attend the night to support the cause.
"She is a lovely person and always thinking about other people before herself. She goes out of her way to help others."
Mrs Hicks also fundraises for other community events such as the Ely Festival and Ely Fireworks Display.
To take part in Mrs Hick's fundraising for Llandough Hospital Breast Cancer Fund, click here.
Bingo sessions are held every Monday at 7.30pm in Ely Youth Centre.