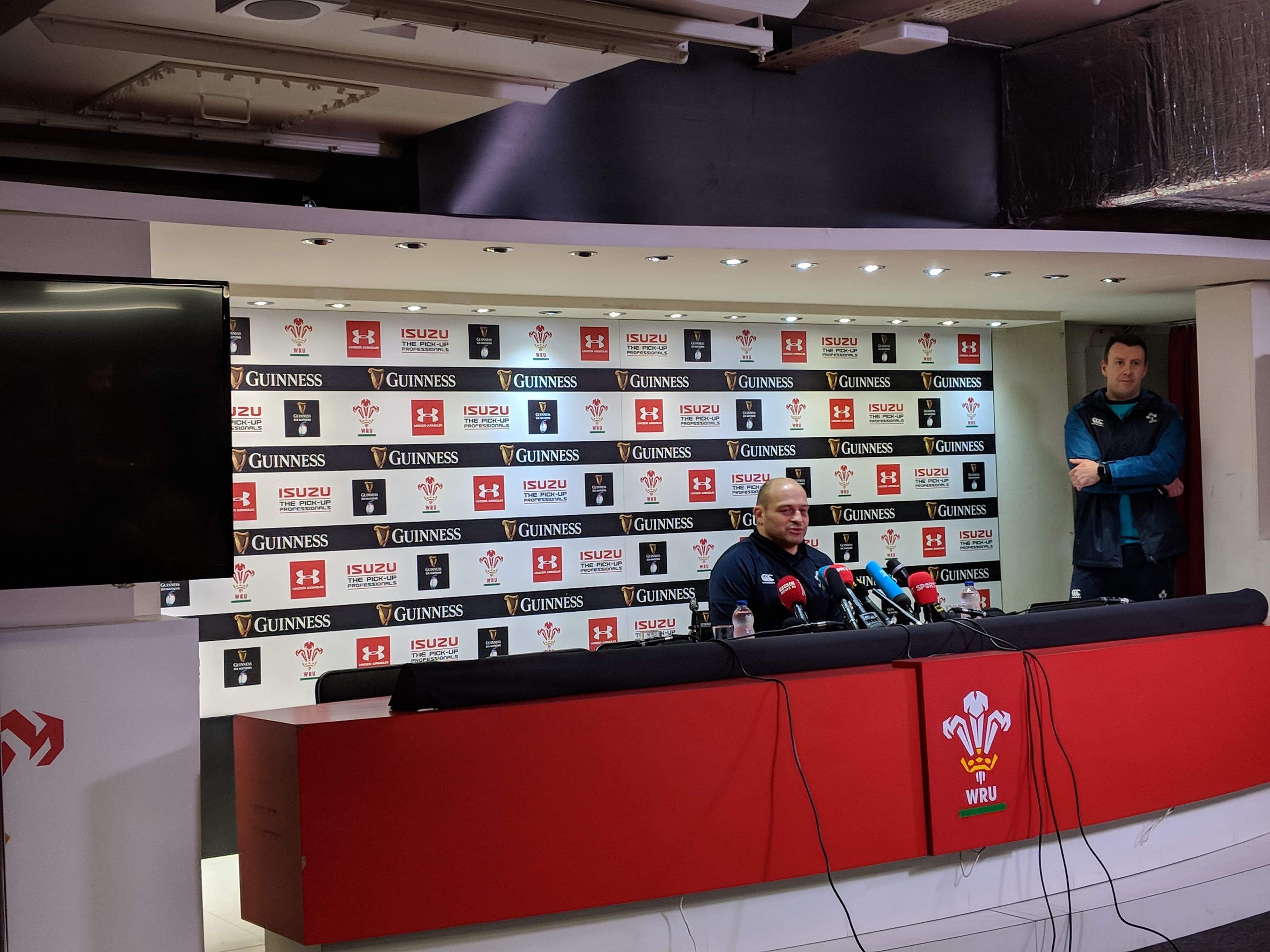 IRELAND captain Rory Best hopes he can celebrate his Six nations swansong by spoiling Wales' bid for the Grand Slam.
All eyes will be on tomorrow's game at the Principality Stadium as Wales look to seal Grand Slam glory in what will also be Best's final Six Nations contest.
Forget about the roof
There has been needle between the two sides in the build up. Earlier today Ireland elected to keep the Principality Stadium roof open for the game, much to the dismay of Welsh officials – who wanted it shut.
The captain said of the decision: "I think in the end we are focused on playing a game of rugby outdoors. Whether it's indoors or outdoors, it's the same for both teams.
"Ultimately we want to forget about that. We just want to get on the park, make a decision and get on with it."
It's going to take the 'best performance'
Last year's champions have looked off-colour this championship, being outplayed in the opening game by England, as well as winning unconvincingly against France last weekend.
However, with world player of the year Jonathan Sexton at 10, Ireland will be hoping to disrupt Gatland's hard running side.
"It will certainly take the best performance of our Six Nations, it's probably going to take one of the best performances of this group put together post the 2015 World Cup.
"It's going to be an incredibly tough place to come. Winning away games in the Six Nations is tough full stop, but to come to a team that's on a massive high with the wins they're on – four in a row – going for a Grand Slam in this place which is an incredibly tough place to win anyway.
"It has all the ingredients – so we're under no illusions as to what sort of performance it's going to take."
Best added: "We feel we need to perform somewhere to the best of our ability to win tomorrow and if Wales win it's because they've played better than us."
Mixed emotions ahead of final Six Nations outing
Earlier this week, Best and coach Joe Schmidt announced they will be stepping down from their roles later this year – meaning this will be their last championship.
The Ireland captain reflected on his time playing in the Six Nations competition.
He said: "It's been an incredibly special tournament for me and my family, it's something we grew up watching – the five nations – and we would go as a family to nearly every Ireland home game.
"I've been incredibly lucky to play for so many years now. It's a fantastic tournament.
"One part of me will really miss these games, these build ups – but there's another part of me that won't miss trying to force a pre-match meal down your neck and you're nervous and you'd really rather be anywhere else except in that room at that one moment.
"So one part of me will be looking forward to spending time with my family and enjoying watching rugby and my family enjoy enjoy watching rugby. I don't think my mum and dad have enjoyed an Irish game of rugby since 2005 probably.
"It is an incredible tournament  – it's been good to me. There have been some really great times – there's been a few low moments along the way. You try to live an learn from those and they make you a better player.
"But I'm looking forward to going out there and playing in an incredible atmosphere tomorrow. My first Six Nations cap was against Wales in 2006. It seems a long time ago now, but on the other hand it's gone in a flash."
Best said, apart from home soil, there is no better place to finish his Six Nations career.
He said: "Bar the Aviva Stadium there's nowhere I'd rather play my last Six Nations game in. Whenever it's full – which it will be tomorrow, and whenever there's something on the line – which there will be tomorrow, it's an incredibly special place to play."
Best said he will try to keep his emotions in check for tomorrow's finale.
He said: "I'm not really an emotional person. There will be moments when you leave the hotel bedroom, hop onto the team bus, during the anthems – those moments being the last in a Six Nations game you'll miss a little bit.
"When that first whistle goes after the anthems, the atmosphere in the changing rooms afterwards when you're knackered – thinking about not having those moments again will make it emotional.
"But if I could pick when I was going to leave I'd want to try to go on my terms. I feel I'm playing well at the minute, but ultimately I feel now is the right time to go – and what a spectacle to go out on."