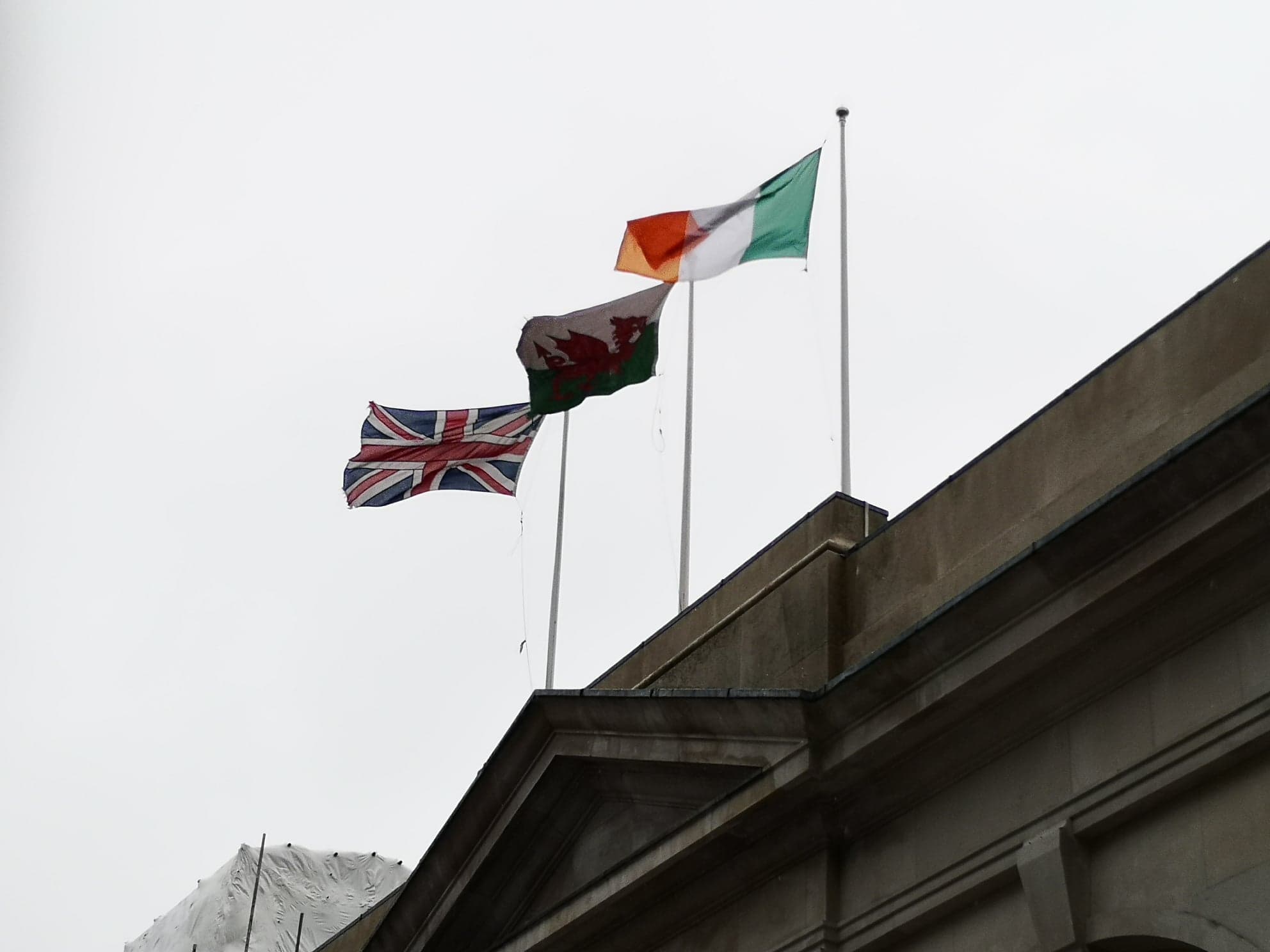 BAD weather threatens to dampen tomorrow's Six Nations fixture as Wales go for the Grand Slam. 
Another yellow weather warning has been issued for wind just days after Wales was battered by Storm Gareth. And while Cardiff has narrowly escaped a yellow warning for rain, most of South Wales is subject to that.
Cardiff Council predicted that up to 275,000 people could be in the city to watch the match but that number could fall due to the bad weather. 
The Met Office has warned that delays to public transport are likely and Transport for Wales said they are dealing with three major events on their network: the Grand Slam match in Cardiff, Swansea City's FA Cup quarter final against Manchester City and the Cheltenham Gold Cup horse racing festival (which ends today).
The bad weather forecast also forced plans for a big screen in the city centre to be abandoned earlier this week.
Tens of thousands of people watched on big screens when Wales played Ireland for the Grand Slam in 2005, but these scenes will not be repeated thanks to a grim weather forecast.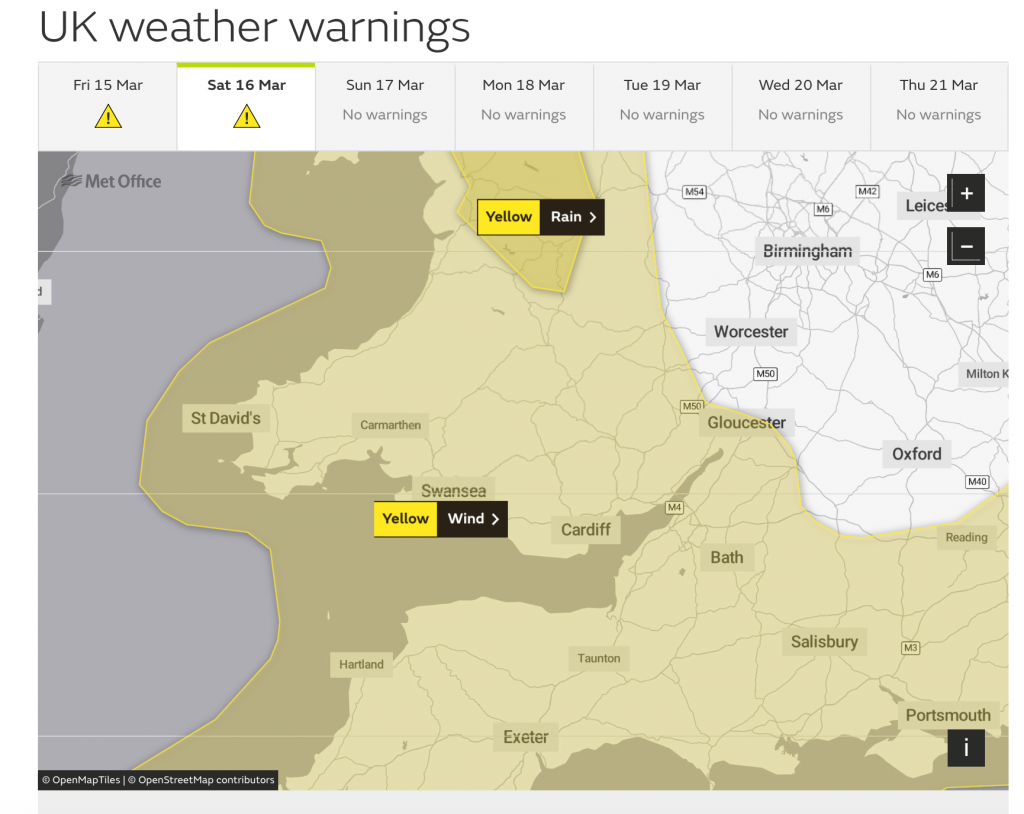 Train 
Transport for Wales (TfW) have advised those travelling to allow for weather conditions and to dress appropriately in warm clothing, as customers are likely to queue for services after the match. 
A queuing system will be in place at Cardiff Central station and TfW have asked passengers to allow plenty of time and not to wait for the last service to go home.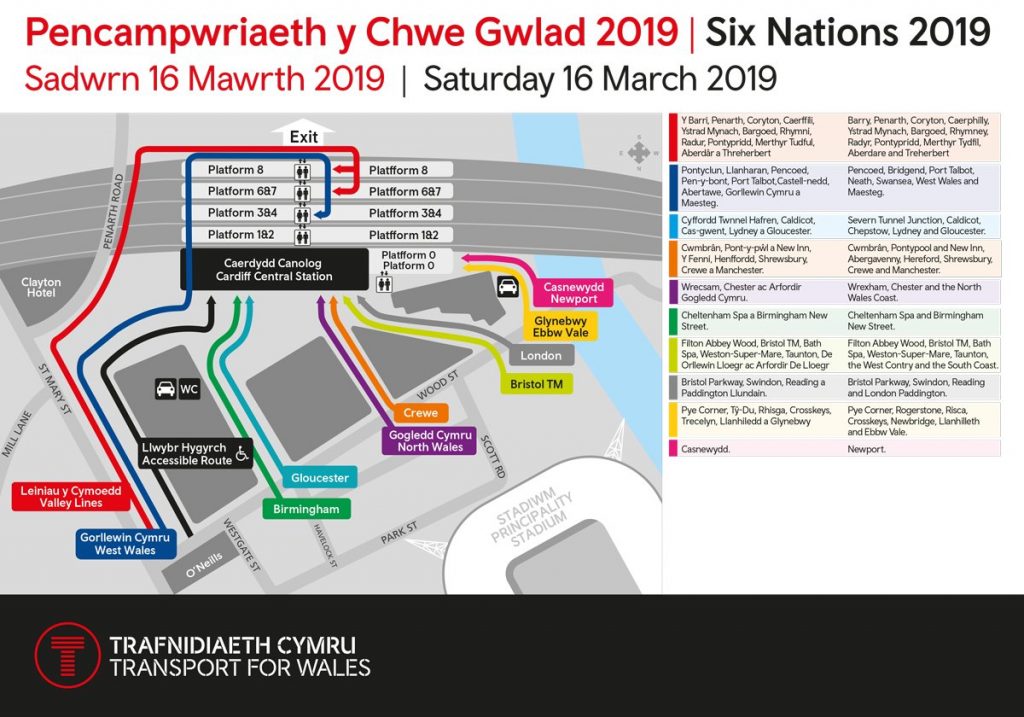 "Please be aware you could be queuing for up to 90 minutes for your train but please be patient – the queuing system is for your personal safety," said TfW. 
Passengers can stay up to date with any weather delays or problems to train services by downloading the TfW rail app and the network's Twitter page will be manned by staff in control rooms and in contact with Network Rail. 
Bus 
A full city centre street closure will be in place, as is usual for big match days, with diversions in place from 11.00 to 18.30. 
Westgate Street, Wood Street, Havelock Street, St Mary Street, Castle Street and Duke Street will be closed to traffic. 
During that time, Cardiff Bus will be operating at temporary city centre bus stops.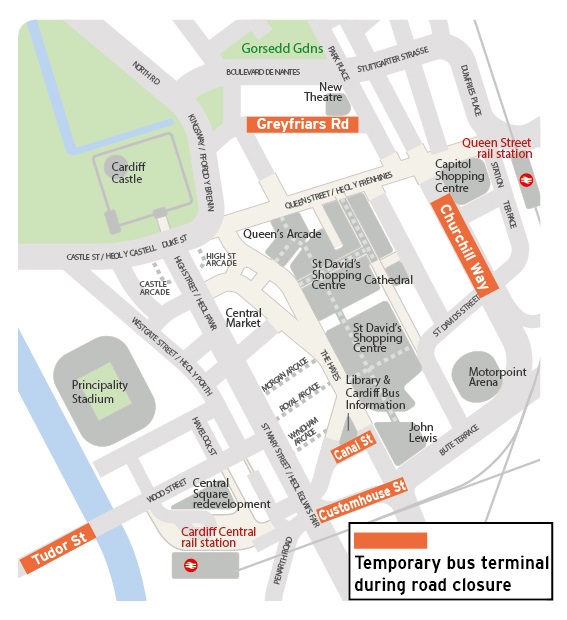 You can check Cardiff Bus' news website for the latest updates. 
Cardiff Airport 
Over 3,500 Irish rugby fans are expected to fly into Cardiff Airport for tomorrow's match. 
Cardiff Airport say there will be over 50 extra flights with Flybe, Enter Air, Ryanair and Aer Lingus from Thursday through to Saturday. 
Spencer Birns, Commercial Director at Cardiff Airport, said: "We'll be working as a team to prepare for the fans' arrival and look forward to extending a warm Welsh welcome to our visitors from Ireland." 
The Roof 
Irish and Welsh rugby fans have been eagerly awaiting confirmation on whether the Principality Stadium's roof will be open or closed in tomorrow's bad weather. 
Tensions arose when Wales asked the Six Nations for permission for the roof to be closed, when such a decision is normally left to the visitors and has to be mutually agreed. 
At the Captain's Run this morning, the roof was closed but it has since been announced that the roof will be open at Ireland's request.