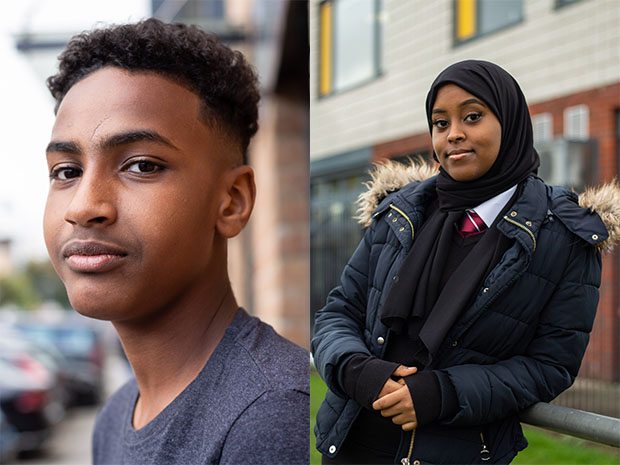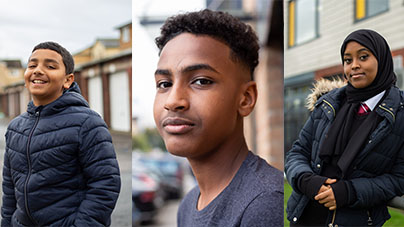 Cardiff Museum display showcases art, photography, poetry and film 
THERE are just two days left to see the People of Butetown exhibition in Cardiff Museum. 
The display of photography, art, film and poetry narrates Cardiff's 1919 race riots and the stigma that still surrounds Butetown 100 years later.
"Things are a lot better, but some things never change. Racism is still alive. Instead of being chased like they were back then, now we have keyboard warriors who can say what they like and remain anonymous," said Zaid Djerdi, a photographer from Butetown.
Mr Djerdi wants to show the area's bright future through his photographs.
"I wanted people to know that the younger generation are so talented and bright but never heard. There's a problem with the government cutting costs for the youth centres and activities, for all areas of Cardiff," he said. 
The installation also contains artwork by Kyle Legall, poetry by Ali Goolyad and a short film by Gavin Porter.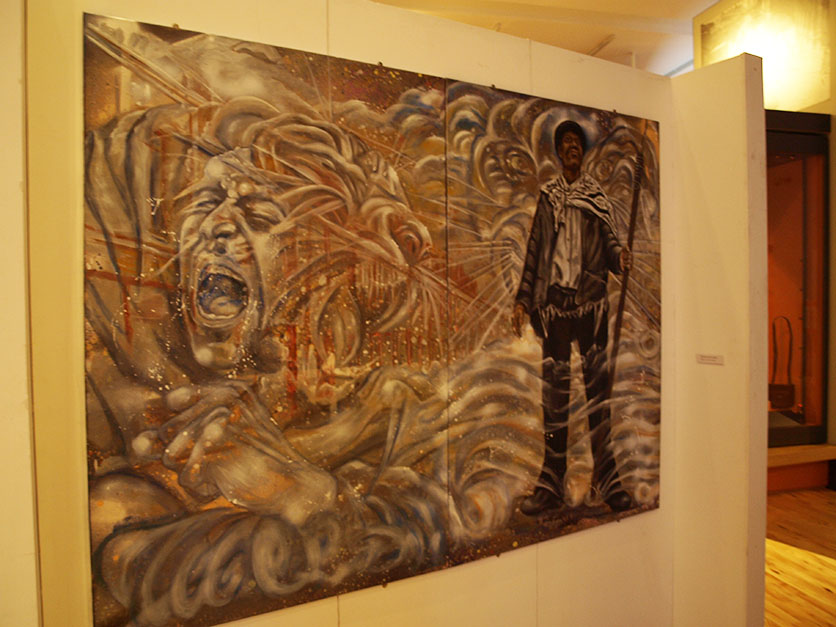 This June marked the centenary of race riots in Cardiff, Newport and Barry. They were motivated by a lack of housing and jobs, and a fear of mixed marriages.  
In Cardiff, most of the rioting took place in Butetown – an area historically known as Tiger Bay. Several boarding houses were burnt down and three people died.
Gavin Porter's film describes the riots of 1919. Speaking in the film Gaynor Legall, the first BAME woman councillor in Wales, described people's different impressions of Butetown. 
"The people who lived in Tiger Bay saw it as their home, their refuge; it was a place where they could live in harmony. People who lived outside it saw it as a strange place, with many different languages," said Ms Legall.
Ali Goolyad's poem, From 19 to 19, discusses Butetown's history of diversity, but also refers to the stigma still surrounding the area. 
"I was inspired by some of the information that I learnt about the riots and some of the conversation I've had with locals about them," said Mr Goolyad.
"The people who sacrificed themselves are our heroes, they should be compared to the civil rights activists in America. Cardiff Bay has a statue of Gandhi but nothing on the riots," he said. 
A council spokesman said: "The Race Riots are a shameful event in Cardiff's history, but one we need to recognise and learn from.
"The museum is committed to enabling communities to tell their stories, their way. The artists commissioned for the project are all from Butetown, and their work has helped bring new perspectives to the story of their community."