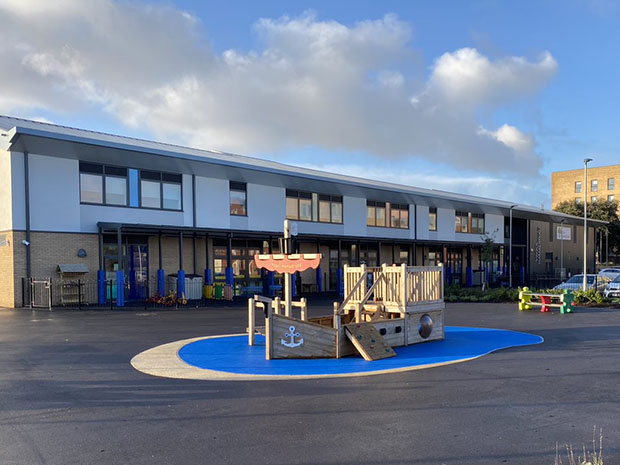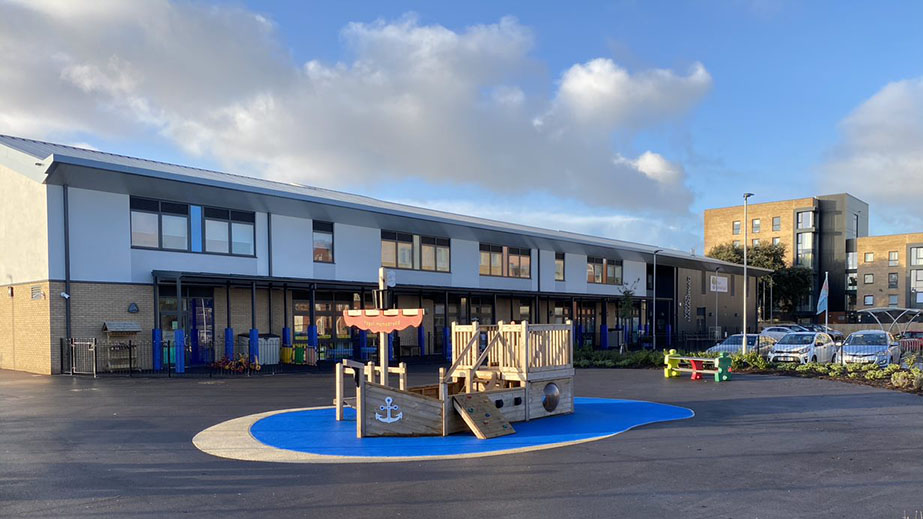 Enthusiasm for Welsh-medium education growing in Butetown, says head
PROPOSALS to establish a catchment area for Ysgol Hamadryad, Butetown, have been welcomed by parents.
"We have seen significant growth over the last year," said headteacher Rhian Carbis.
"The desire for Welsh-medium education is definitely growing in Butetown, and the trend now is to be multilingual, because so many government jobs require you to have Welsh," she said.
Mrs Carbis knows one family with Polish and Indian heritage who sent their child to the school so they would be immersed in Welsh culture. The child now speaks English, Polish, Urdu and Welsh.
The catchment area would cover most of Grangetown and Butetown and apply from 2021.
"We've got kids from Ely and everything here at the minute," said Bethan Robins from Grangetown, whose child attends the school.
There is currently no catchment area for the Welsh-medium primary school in Hamadryad Park.
Since opening in 2016, the numbers have increased from 16 to 124 pupils. The largest class has 28 children.
Shirley Flowers, a friend of Ms Robins, said having catchment areas was a catch 22.
"I think people should have a choice of where they want to send their children," she said.
The new area will affect some parents of children currently at Blueberry Bear's nursery, the closest independent nursery to Ysgol Hamadryad.
One father, from St Athan, works near Butetown and takes his son to nursery there every day.
If the catchment area is implemented and the school is oversubscribed, his son will be unlikely to get in.
According to the consultation document prepared by Cardiff Council, some addresses covered by Pwll Coch and Mynydd Bychan schools will fall within the Ysgol Hamadryad area.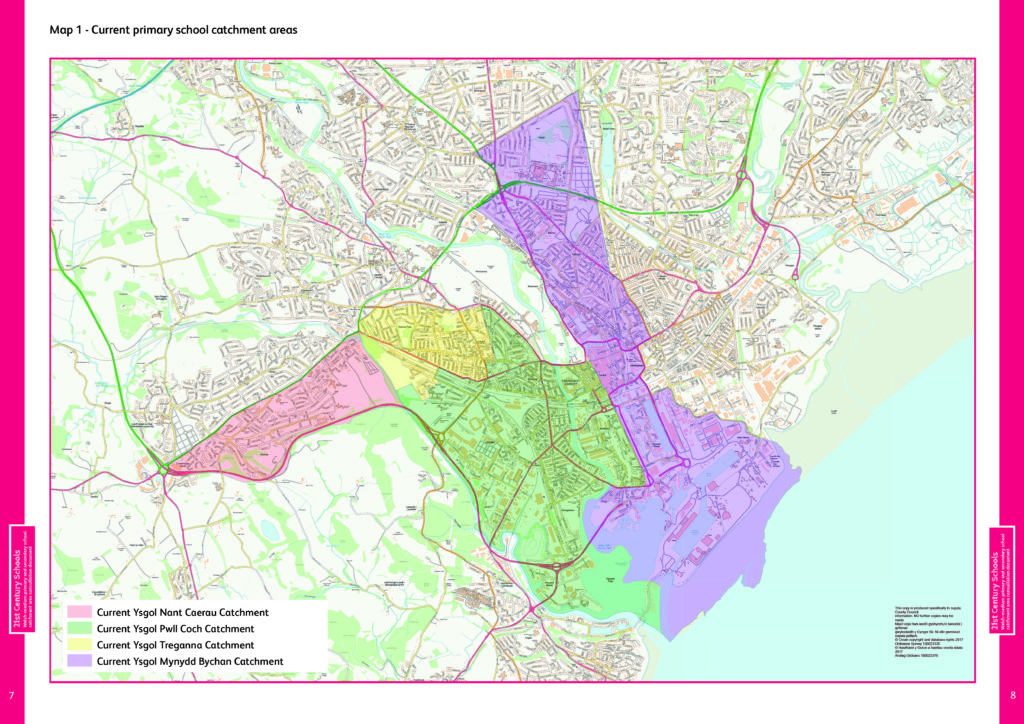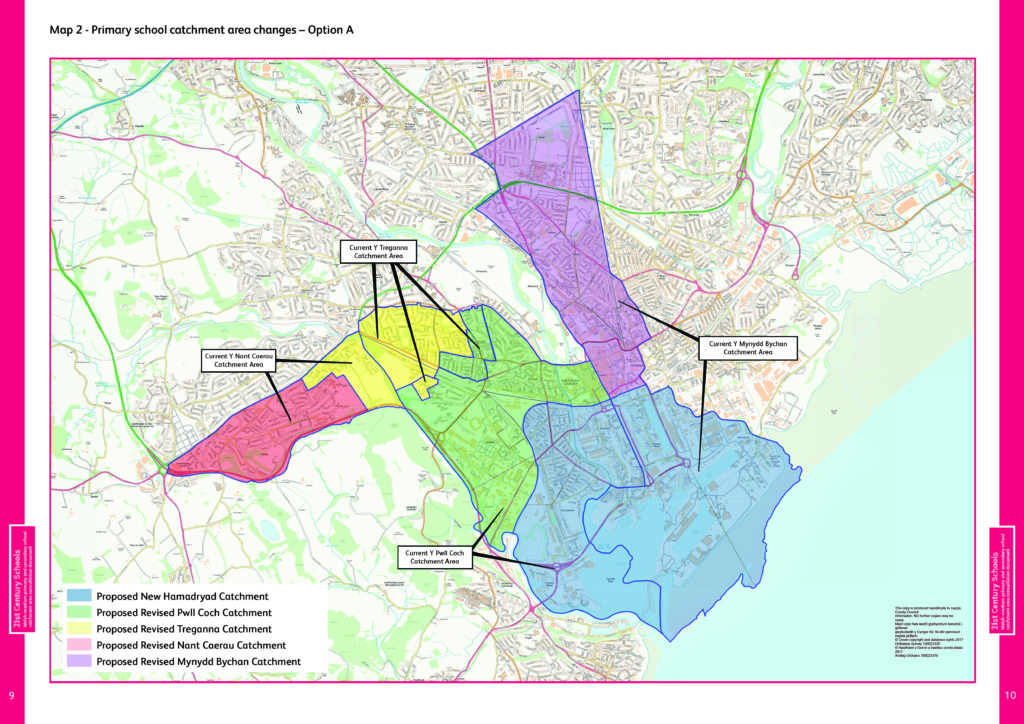 Caryl Davies, from Grangetown, said she was "really quite excited to see a Welsh-medium school established in Butetown".
"I'm first-language Welsh, and I knew other Welsh schools in my area, for example in Canton, were oversubscribed," she said.
Both Ms Davies and Ms Robins expressed concern for the younger siblings of children already at the school.
"I've got a baby, and I don't know whether she's going to get in, because we live closer to Pwll Coch," said Ms Robins.
The council document says that, if a school is oversubscribed, the admissions team will prioritise, "children who have an older brother or sister attending a school, and who would no longer live in the catchment area of their older child's school as a result of the changes".
Ms Flowers said it was "awful" that parents currently have to apply for their child's place in the Ysgol Hamadryad nursery school, and then again for reception.
"Once a child is accepted into nursery, it should be allowed to keep going. You've started a child in a Welsh school – which is like a foreign language – and then you're saying, 'well they can't come here anymore' if they don't get in," she said.
In January 2019, the school moved from temporary premises in Ninian Park, Leckwith, to its current site in Hamadryad Park.
It has a sustainable access travel plan, meaning most parents walk or cycle their children to school every day.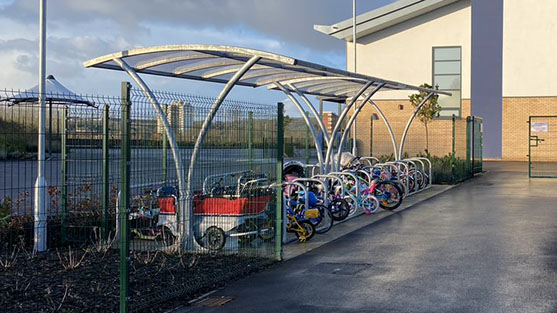 Charlotte Davies, from the Early Years Wales office in Butetown, said she was glad to see a catchment area proposed for the school.
"I hope it'll discourage driving and encourage more parents to walk or scoot their children to school, because at the minute they all park outside my house," she said.
Ashley Lister, councillor for Grangetown, said: "We welcome the council's consultation on establishing a catchment area for Ysgol Hamadryad and feel this is a positive move for the school.
"The school has gone from strength to strength since it opened in 2016, offering Welsh language education for children across Grangetown and Butetown, as an alternative to our thriving English-medium primaries."