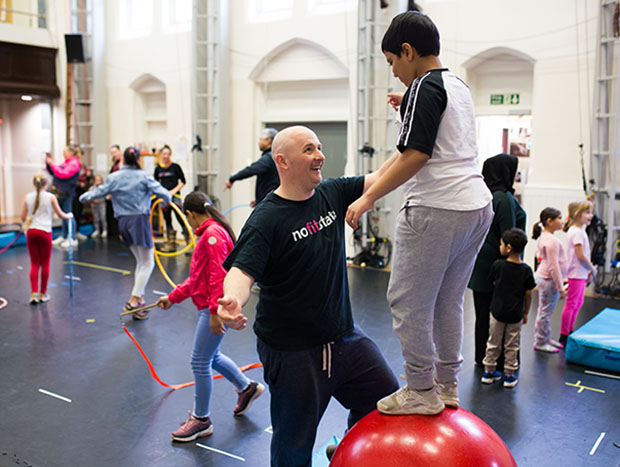 Cardiff arts organisations come together to support charities and provide antidote to commercialism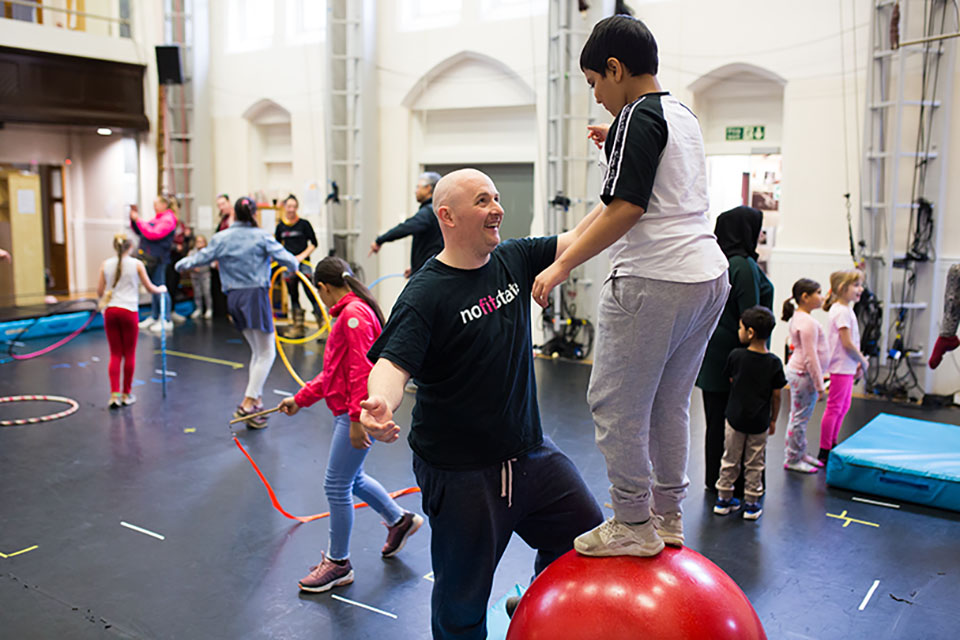 FAIR Saturday is coming to Cardiff for the first time this weekend.
The event, which brings together arts organisations to raise money for charities, is intended to be an alternative to the consumerism of Black Friday sales.
Among those taking part are NoFit State circus, the international company based on Four Elms Road.
Executive Director Alison Woods, 54, praised the movement – which organises Fair Saturday events across the world – and was a driving force behind Cardiff being included.
"Black Friday celebrates commercialism, and [Fair Saturday] celebrates a different set of values which are about empathy, and connection, and the power of the arts to change the world," she said.
Cardiff joins 14 other cities as an official host of the festival – though around 180 other cities participate unofficially.
Fair Saturday Cardiff has 25 events supporting 19 separate charities across the city, including a performance by Adam Ant at St David's Hall at 7.30pm.
"It is absolutely amazing that such a broad spectrum of artistic organisations have decided to come together on this day to support charities and culture," said Ms Woods.
Jordi Albareda, who founded the movement in Bilbao in 2014, told Ms Woods about the movement in January.
She contacted Huw Thomas, leader of Cardiff Council, who asked other councillors and organisations to support the festival.
NoFit State have pledged that 25% of proceeds from their youth circus skills classes will be given to Oasis refugee centre in Splott.
Ms Woods said: "When divisions within the world are getting stronger, I think it's very important to support organisations that support people in need.
"I think that Brexit reveals divisions within society and reveals how important it is for us to listen to each other better, to communicate with each other better and to understand each other's perspectives more fully."
Splott Councillor Jane Henshaw helped to organise the festival and agrees that Fair Saturday "is an opportunity to strengthen our friendship with our European neighbours".
Splott resident Rebecca Green, 37, said: "it sounds like a really lovely thing to be doing, especially just after Black Friday when everyone's just focused on spending and consuming. It seems to be a really nice antidote.
"It's a way for people to think about experiences and sharing those things can be better, more wholesome, and more fulfilling than physical gifts."
The first event of the day begins at 9.30am at Rubicon dance studio in Adamsdown who are fundraising for their campaign to renovate the disused Roath library.
The festival will be closed by the Lord Mayor's rave at the Old Library in the Hayes at 8pm. It will support Welsh Women's Aid and BAWSO.
The full programme of events can be found here and there is an app available to download on the Apple store and the Google Play store.