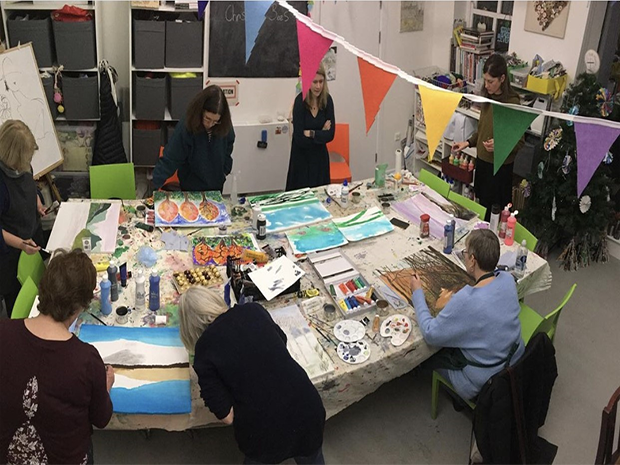 "Amazing artwork" will help Maggie's Centre, says centre fundraising manager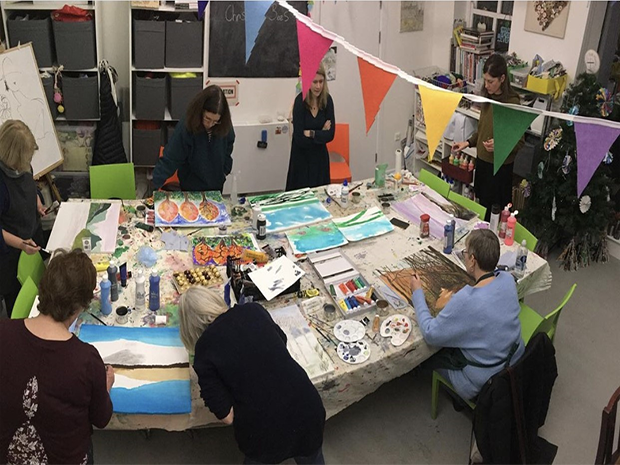 AN art exhibition in Cafe Brava, Pontcanna, has started, with all proceeds going to Maggie's Centre helping to support those diagnosed with cancer in south east Wales.
Scott Euden, 45, led a 12-week workshop encouraging people of any ability to attend and produce paintings that are now being sold to help the charity.
"It has been quite inspiring. I am amazed by the work they have done and the motivation of the artists themselves," Mr Euden, who spent 15 years living in Canton, said.

"The current climate is extremely negative. Just looking at the news it is so depressing and I get the feeling that people feel quite helpless, so the idea is to do something with art to create a difference and do something positive.

"It is art entering into the community and doing something extremely positive, tangible and practical, not just speaking about it."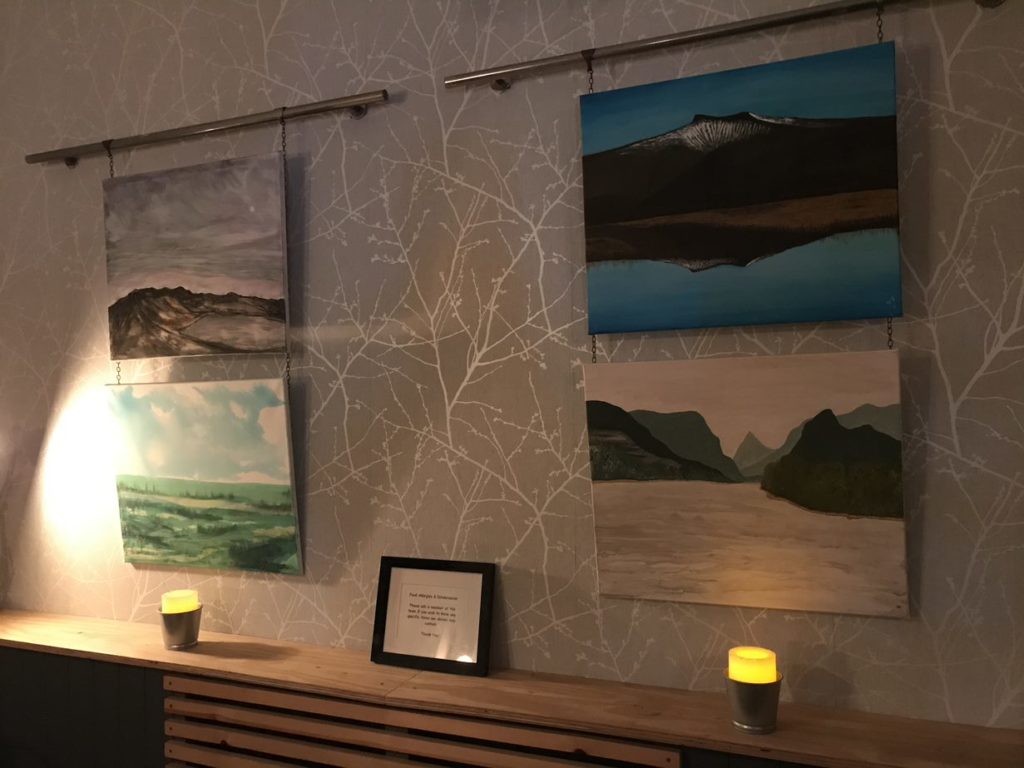 Those who attended the workshops, which focused on using imagination to create the landscape paintings, ranged hugely in terms of their artistic experience.

However, Mr Euden says the overall standard of the work convinced him to put them into an exhibition.

"The work that came out of the workshop was so eclectic and so strong that I thought we have got to get them to do an exhibition," he said.

"There is a complete range, there is a member who has never painted before and hers was the first to go! You should have seen her face light up."

The paintings are displayed on the walls of Cafe Brava, with people able to come into the store to purchase them or bid for them online.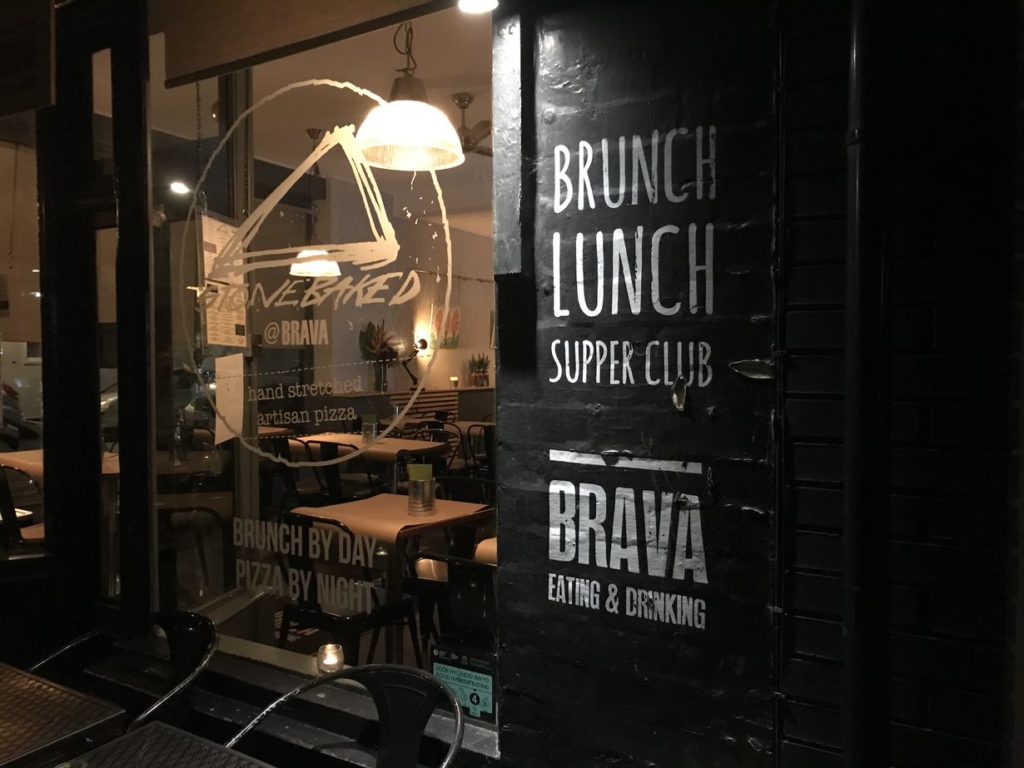 Lee Hardacre, owner of the cafe, uses the work of local artists on his walls and changes it every six to eight weeks.
When asked why he thinks it's important to promote local art he said: "It's the community vibe, the community feel.
"The artists don't have to be professional but even for the professionals it's nice to come in and hear the chitter-chatter about the art.
"With art you either love it or hate it. I really like them."

It's not the first time Mr Euden and Cafe Brava have teamed up, with a previous exhibition raising £1,600 to help a girl with a brain tumour.

"They are really helpful and supportive of local art," Mr Euden said. "It is going extremely well so far and we have had a lot of positive feedback."
Each piece has a reserve price of £50, with two of the seven pieces already being sold.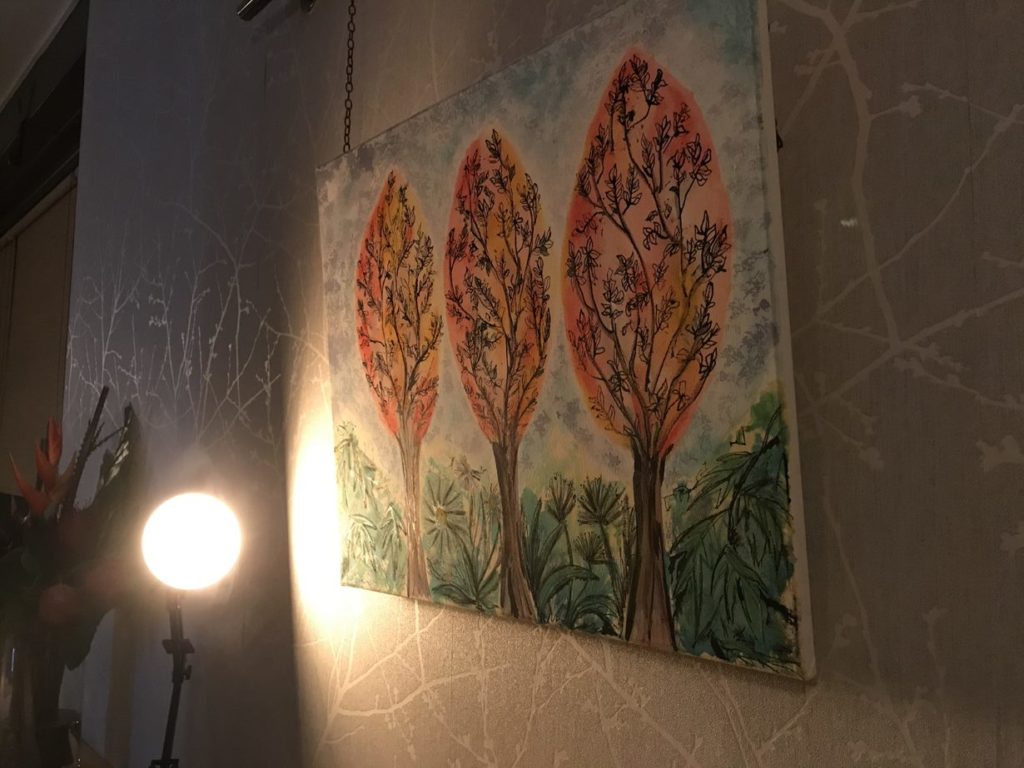 The target for Mr Euden is for all seven to be purchased for that price, plus any extra that people want to donate, raising a minimum of £350 for Maggie's Centre.

Maggie's aims to support those diagnosed with cancer, providing them with information and an understanding environment to help take back control of their lives.

Rachael Davies, centre fundraising manager at Maggie's said: "It is fantastic what Scott and his students are doing for Maggie's here in Cardiff.

"We wouldn't be able to offer the support we give to people living with cancer, and their family and friends without the help of the local community in south east Wales.

"Every penny raised locally comes directly to the Cardiff centre and really makes a difference.
"I can't thank Scott and his students enough for their amazing artwork and choosing to donate money from the exhibition to us."

To produce the pieces, Mr Euden and his students used the workshop space at Insole Court created by Beth Morris, who runs workshops targeting different age groups with the aim of improving mental wellbeing.
"Beth Morris Workshops has become a place where many adults come to learn new skills but also to meet new people," Ms Morris said.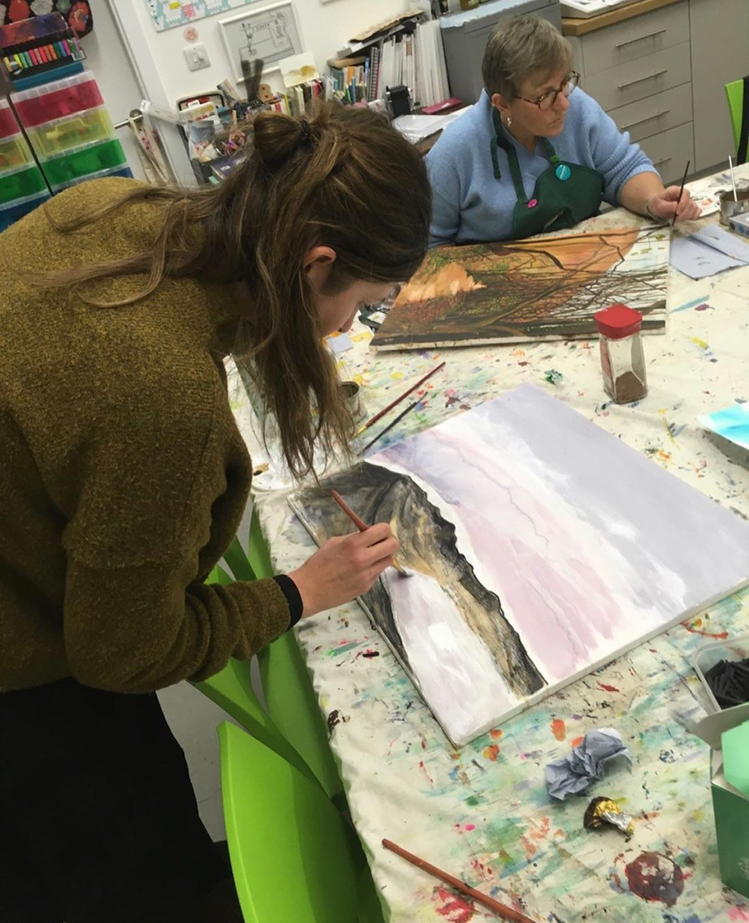 "Even in a busy city like Cardiff, people can still feel isolated. I wanted to create a real community, where people felt a part of something.
"Combining creativity with genuine friendships is so important to improving mental wellbeing and reducing loneliness.

"I've known Scott for many years. We were at school together. When I was looking for a new tutor to join the art school, I knew he would be the perfect match.

"He is a brilliant artist and teacher with the power to motivate others to see the world through artists' eyes."
Ms Morris, 45, says she is keen to progress the link with Maggie's Centre as well as other charities.

"An area where art is bringing communities together is the involvement with local charitable organisations," she said.
"This connection with Maggie's Cardiff is so important to us all.
"We are proud to represent the charity and hope the art exhibited at Brava is just the start of us supporting such an important cancer charity.

"The Silver Lining Charity heard about Beth Morris Workshops and invited me to run creative art and craft sessions for adults living with a brain injury," Ms Morris continued.

"I now run three free weekly workshops in conjunction with the charity. Many of the students living with brain injuries also attend other workshops in our timetable. That is the true meaning of community."