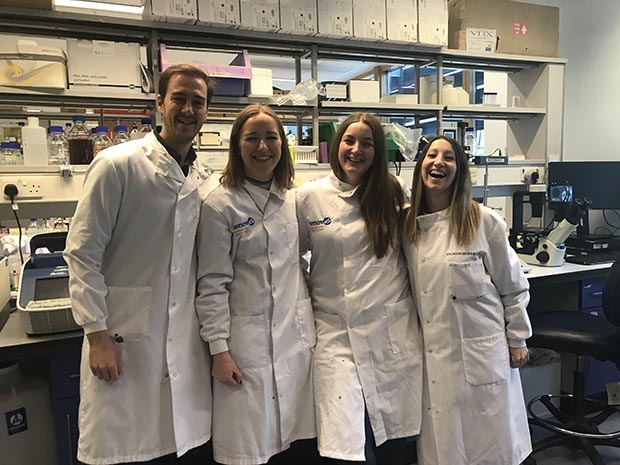 Researchers who have been touched by cancer look to give something back
THE University Hospital of Wales opened its doors to students, research fellows and supporters for a lab tour to mark World Cancer Day.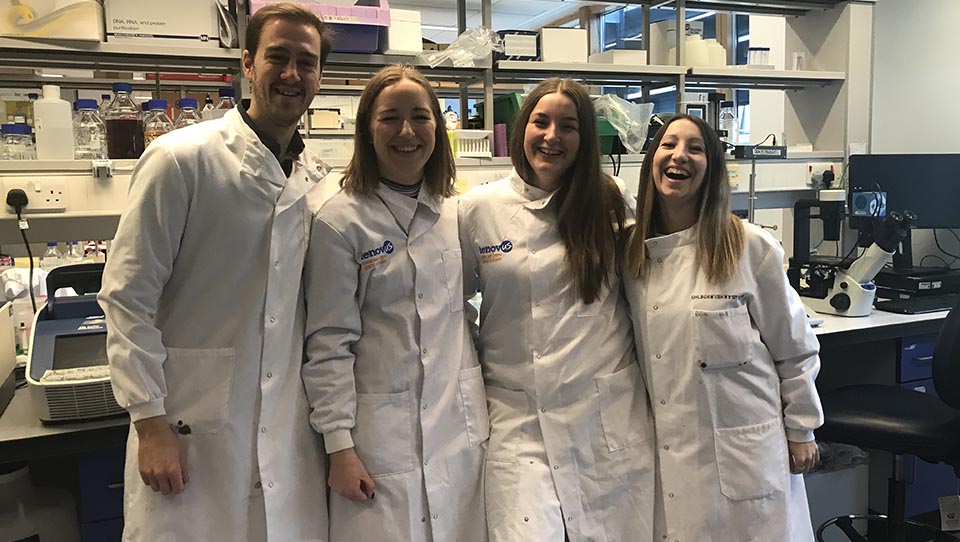 A virtual reality video, two different lab tours and a presentation by research fellows and PhD students from Cardiff University helped to raise awareness of research. The tour, hosted by Tenovus Cancer Care, also stressed the importance of funding.
Speaking about World Cancer Day, Sarah Galloway said that it is important both personally and professionally. Her grandad died from lung cancer when she was four years old.
Miss Galloway, a fourth year PhD student at Cardiff University's School of Medicine, said: "It was that classic case of someone who was otherwise healthy – he didn't drink, he didn't smoke. I questioned why that happened to people who were stereotypically healthy.
"It's something that I was always interested in in school. I did an internship and wanted to try to help people and find out why people get cancer.
"Research is chronically underfunded, so World Cancer Day encourages people to give a little back, whether that's money or volunteering."
Miss Galloway specialises in immunology research, funded by Tenovus Cancer Care, the Welsh charity that offers grants for PhD students.
"It is good to always have a conversation about cancer, for everyone to be aware and look after themselves from a health perspective. If World Cancer Day helps that, then I think that's great," said Miss Galloway.
Dr Lisa Whittaker, research engagement manager at Tenovus Cancer, was diagnosed with thyroid cancer in 2017.
Dr Whittaker said: "There are 200 different types of cancer because we have more than 200 different types of cells. This is important because we often think of cancer as a singular disease, when it's not.
"The researchers work so hard and I've never heard them say that it's just a job. They work because they have been touched by cancer and they want to make a difference and give something back. You rarely meet someone who has not been touched by cancer in some way."
In just over a week, Tenovus is partnering with Cardiff Science Festival to launch an escape room using their own research. After the festival, it will be a permanent feature to engage members of the public with their work.
Dr Whittaker said: "There's an escape room happening in a week and a half, which is a brand new project using Alex's research. It will then become a permanent thing. It will show the general public how we spend the money that our supporters donate."
"It is a great idea. It's not just an escape room, but about the research that we put into it," said Miss Galloway.
You can find out more about the escape rooms here.