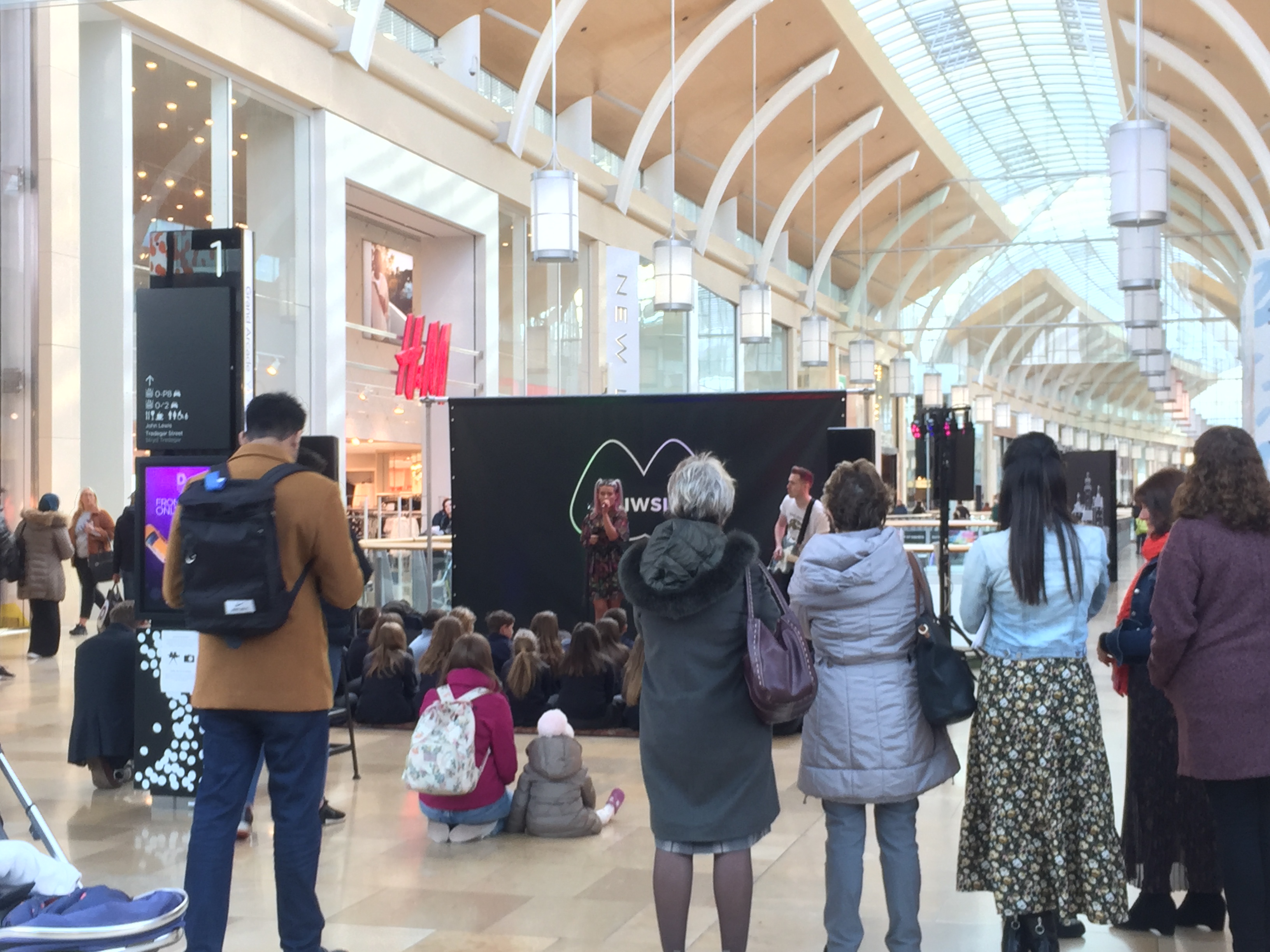 Dydd Miwsig Cymru 2020 marks the event's seventh year with gigs across Wales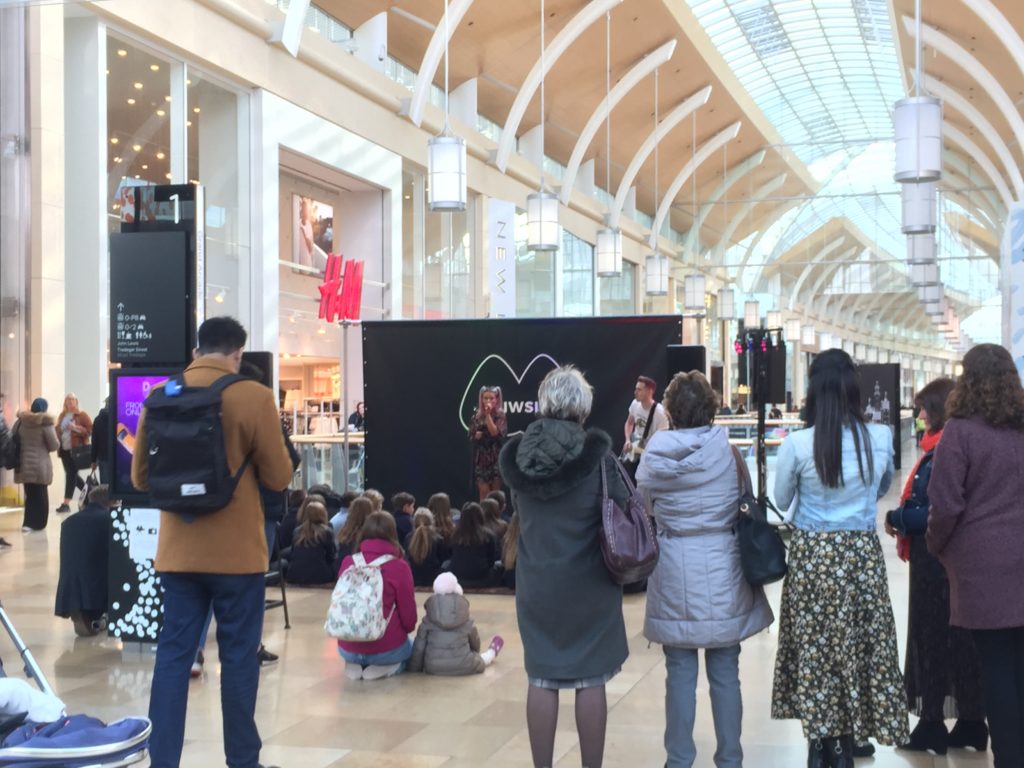 WELSH Language Music Day was celebrated up and down the country on Friday including in Cardiff.
St David's 2 hosted performances from Hana 2K and Al Lewis to mark the day.
There were also performances held in Swansea, Wrexham, Caernarfon, Aberystwyth and even Liverpool.
The day, backed by the Welsh government, was founded by Radio 1 DJ Huw Stephens in 2013 and aims to promote Welsh language music in all its forms.
Winners of the welsh music prize last year, Adwaith, were performing at the Pier Head Building in Liverpool.
Meanwhile at the heart of Cardiff's Welsh language music scene, Clwb Ifor Bach, there is an evening gig featuring several artists including Papur Wal, Los Blancos and Thallo.
Hana 2k, 19, performed outside H&M in St David's 2 earlier in the day.
"I think it's great. I think it's a nice way of showing how much Welsh music is out there. It's cool as well because they always think of different ways to showcase it to people," she said.
"Instead of it being in a venue it's in the middle of a shopping centre where people are just walking by which is cool."
The singer, who now lives in London, was raised just outside Cardiff.
"I've grown up speaking Welsh more than I speak English. We need to take the pressure off having to speak perfect Welsh.
"It's just a way to communicate and it's part of our culture."
She also recommended some of her favourite Welsh language artists.
"I love 'Gwilym' [the North Wales pop-rock band] they're cool. I love 'Sŵnami' [the Dolgellau rock band] they're also really cool. And Al Lewis [who performed alongside Hana at the event] he's pretty sick.
As for herself, Hana is optimistic about her future.
"A world tour! No, I'm joking. It's just to release more music and get that out there and do more gigs. So, it's nice to do stuff like this which is just a bit different from what I usually do."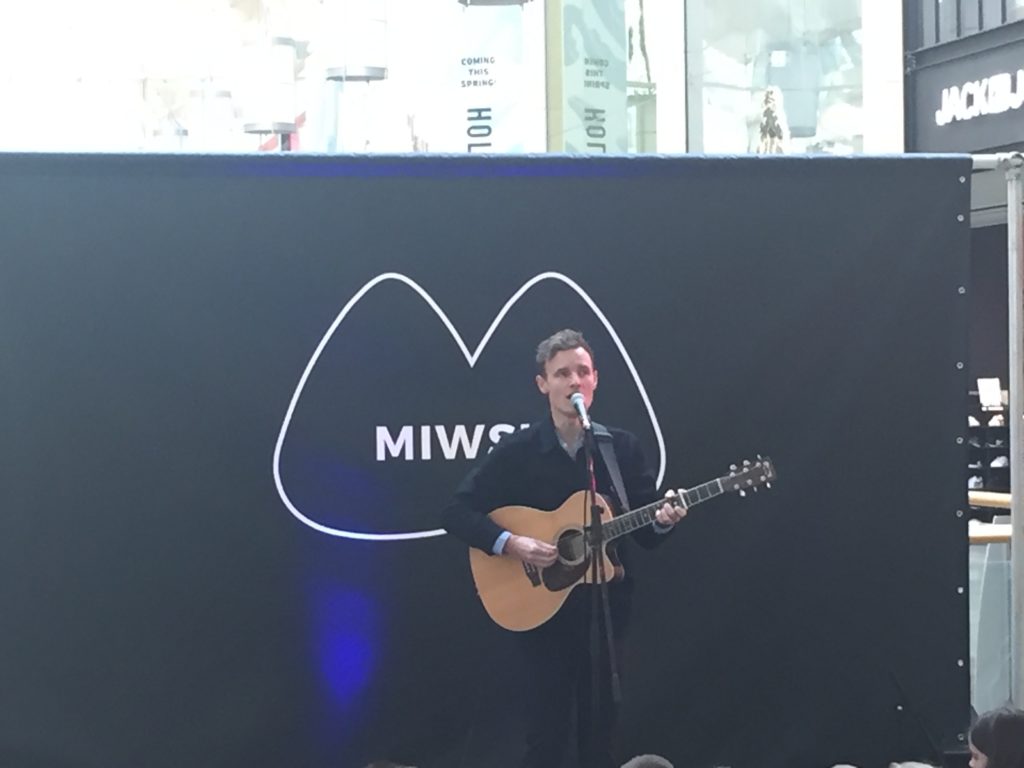 Performing alongside Hana on the day were Year 6 pupils from Welsh medium primary school Gwaelod-Yr-Garth, led by their teacher Mr Williams.
"We're here today to celebrate Welsh music day. So, my class has been learning a song to sing with Hana 2K and they've just finished their set on stage," said Mr Williams.
He was also keen to stress the value of the Welsh language.
"I think it's massively important.  It is, I think, the oldest language in Europe and I think that should be celebrated.  
"It's not a dying language as many people think and with the aim of raising the speaking numbers up to a million before 2050, I think we have to celebrate it as much as possible because we do have a rich history and a very exciting future."
"We celebrate, obviously, St. David's Day – it is quite traditional and we've got the Rugby on at the moment. There are so many different things you can do to be Welsh and so many avenues it can take you on. It's worth celebrating and advertising that."