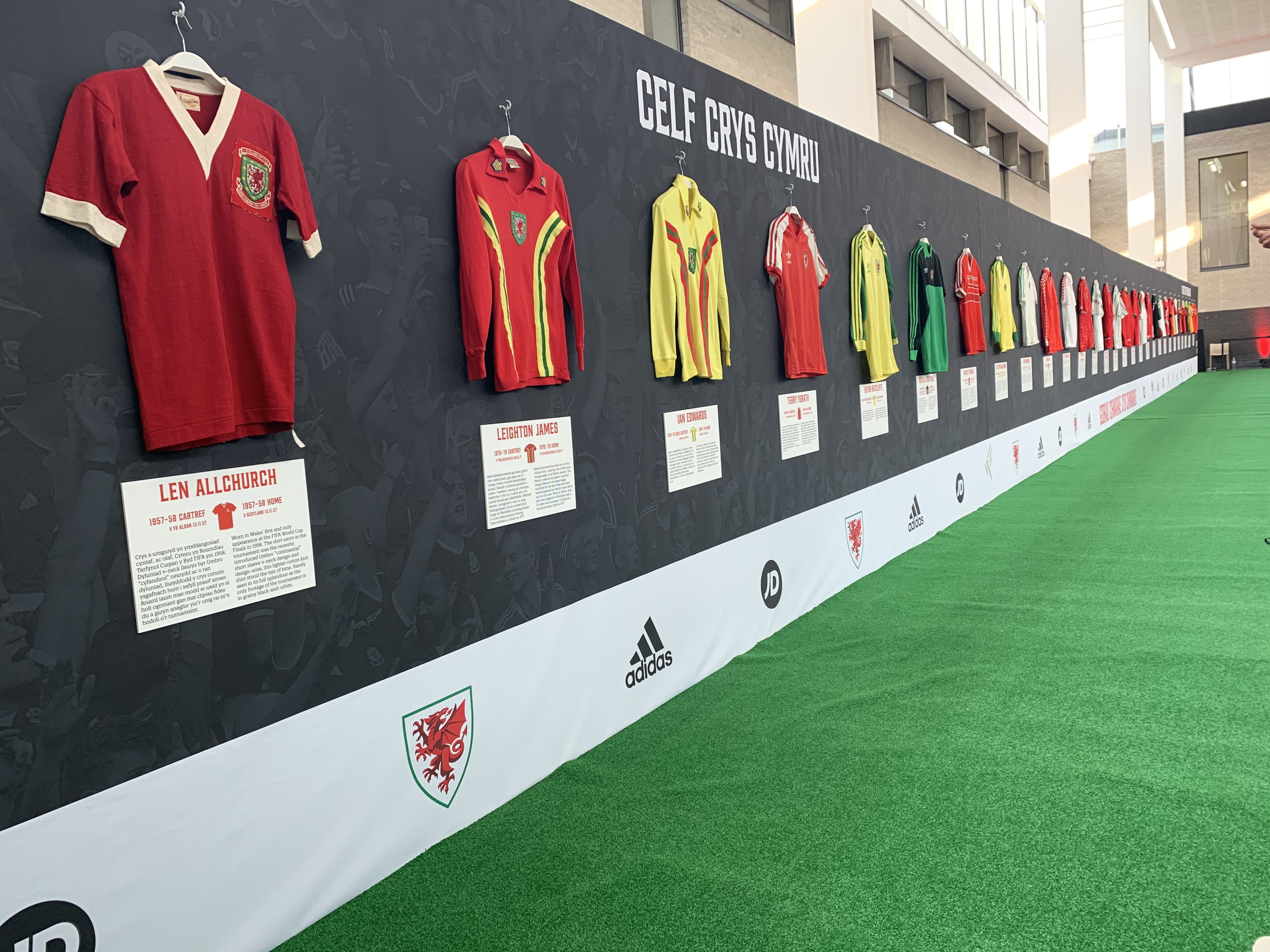 Museum features big names such as Len Allchurch, Ryan Giggs and Jayne Ludlow
MATCH-WORN shirts are on display in a St Fagans National Museum of History exhibition – The Art of the Wales Shirt – celebrating Welsh football over 60 years.
Wales' latest shirt, inspired by Owain Glyndwr's shield, was revealed at the exhibition last Monday and Wales' women's team debuted the new kit away at the UEFA Women's Euro 2021 qualifying match against Northern Ireland.
The design includes the updated Football Association Wales badge and features yellow, red and green stripes on the sleeves.
The exhibition, curated by Neal Heard and Simon Shakeshaft for Football Association of Wales, encourages people to "marvel up close at a selection of Cymru's most iconic shirts".
Simon Shakeshaft said: "The shirts remind us how football is such a central part of our lives and Welsh culture, they evoke memories of the great players and matches that fans of all age groups can remember and relate to."
Fans can get up close and see the colour of the shirt worn by Len Allchurch in 1958 in Wales' first and only appearance at the Fifa World Cup Finals – a match which was recorded in black and white.
Jack Maclean, 21, from St Fagans said: "The exhibition is an amazing chance to celebrate Welsh football throughout history."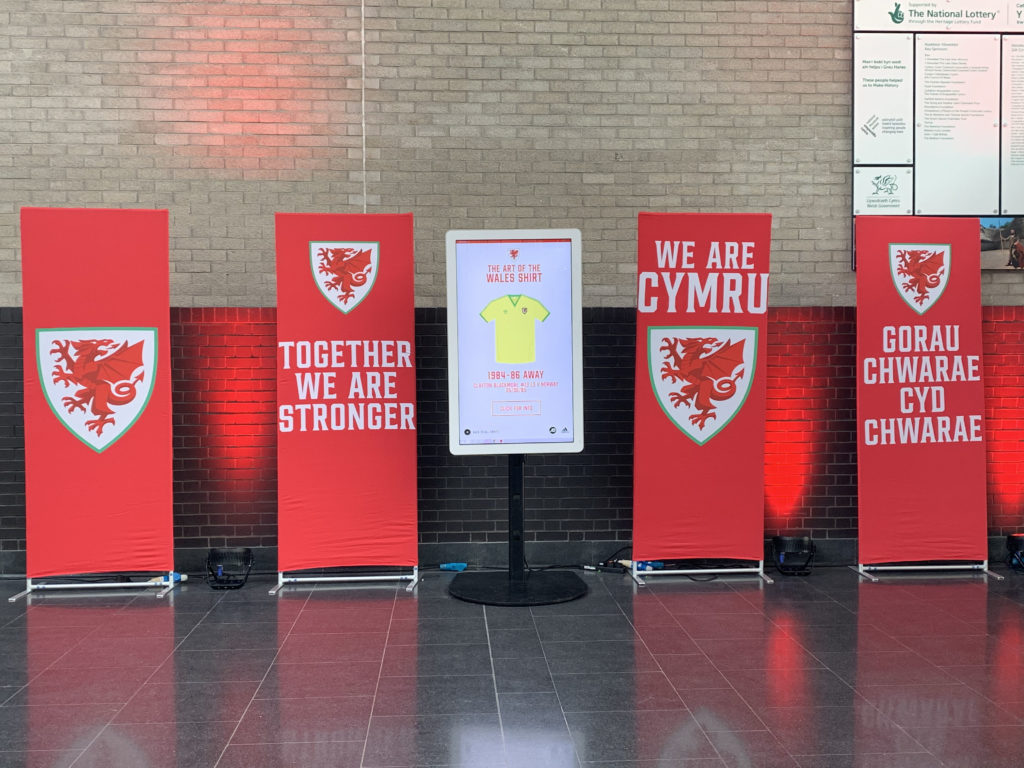 The exhibition has been popular, with many fans turning up in their own Wales shirts from down the years.
"Hopefully we will be watching the new kit in action in the Euro 2020," said Mr Maclean.
If you want to see the exhibition, you'll need to be quick. It is free to visit daily from 10am to 5pm, but it's only there until Sunday, November 24. Curator Simon Shakeshaft will also be doing a talk about the exhibition at 3pm on Sunday.