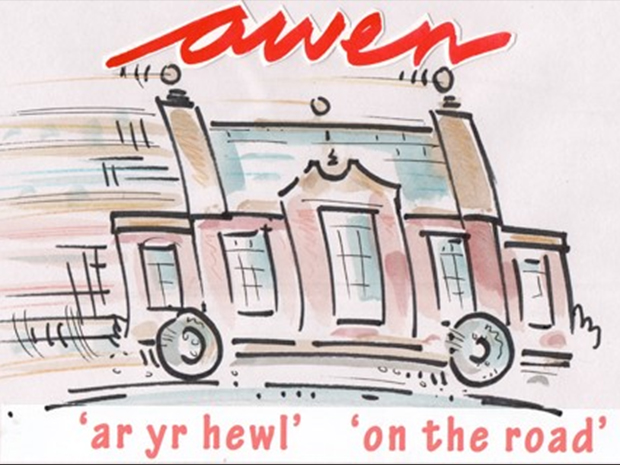 Whitchurch library is closed for 20 weeks to be re-kitted as a 'wellbeing hub'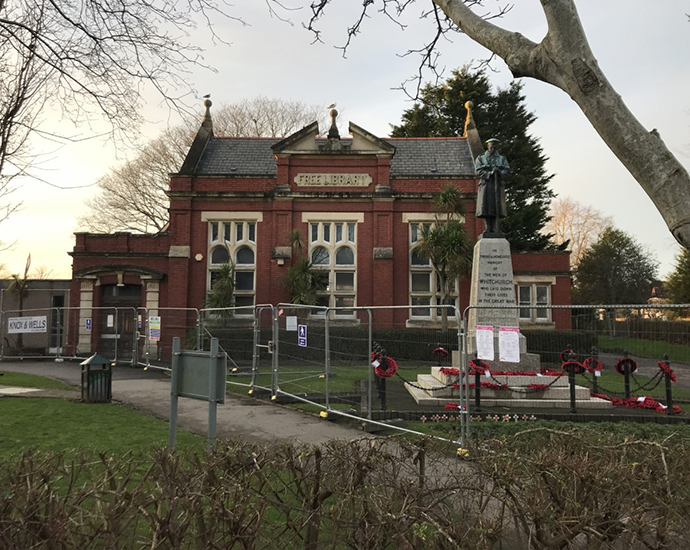 AN arts and community group is looking for new members as it goes "on the road" while Whitchurch library is refurbished.
Arts Whitchurch Eglwys Newydd (Awen), which was originally set up when the library was threatened with closure in 2014 and 2015, runs regular events for the people of Whitchurch.
The library, a grade-II listed building, is currently closed to become a council wellbeing hub, which will host council facilities such as council tax queries and social services.  
As a result, Awen is running its various clubs from other venues in the area.
Awen member Nigel Lewis, 71, said: "When we heard about the plans to refurbish the library, we spoke about going on the road.
"We are going to be using the Methodist Church, and other halls around the village – working in collaboration with everyone. Partly we want to make sure we keep up the good work, and not lose people while it's closed.
"Me and my wife, Chris, have been letting people who see the building works know it's only temporary."
Regular events include seasonal celebrations, social meetings and even a 'reminiscences' group – where residents can chat about their memories of Whitchurch.
Mrs Lewis, an Awen fire marshal, said: "Having saved the library along with other community groups, we feel now our role is to help the library staff.
"Since money will always be tight, it's impossible for them to do extra things. We help – with children's activities and put on events in and around the library to make it a more interesting and exciting place."
Mr and Mrs Lewis run the reminiscences group, which has become something of a local history hobby for them.
"We have people who are well in their 80s, and sometimes record their voices," Mr Lewis said. "And it's amazing that how this little area has changed in that time."
They attract around 15-20 people per session, depending on the weather.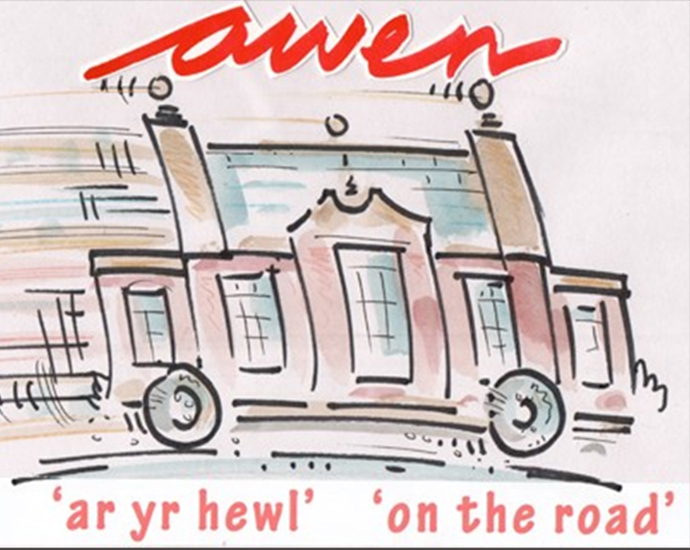 The news of the library's transformation into a new council wellbeing hub ended fears that it may close. It is being funded by Welsh Government's Museum, Archives and Libraries Division and the Integrated Care Fund.
Mike Phillips, Conservative councillor for Whitchurch and Tongwynlais, said he is "delighted" the work is being done.
He said: "We need a hub in the area – the existing ones have not served Whitchurch and Tonwgynlais residents that well, they're too far away. It's not easy for everyone to get to those places.
"We use the library as a family, and I support various groups – PACT, heritage groups, Awen. I want to encourage it – libraries are under pressure so it's great to see investment in the library.
"This should give it a new lease of life."
Mrs Lewis said: "I regularly use the library, I love books. The thought of it going completely…"
Mr Lewis added: "None of us know what it will be like for sure, but now they've invested the money it's a good sign.
"Well, the alternative is another Wetherspoons I suppose.
"Going on tour is going to be a great opportunity to meet new people. So, if you want to find out more, come along to any of our events around Whitchurch or visit our website."
Andrea Currie, Cardiff Council media advisor, said: "The council is committed to delivering wellbeing hubs in the northern part of the city, focusing on social wellbeing and active lifestyles, community engagement and independent living."
The library is due to reopen as a community hub in summer 2020.