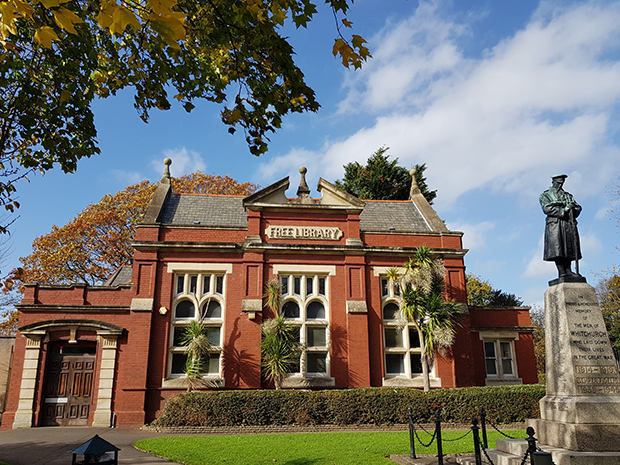 EVERY Wednesday Whitchurch Library has played host to classes to help older people make the most of technology.
The Silver Surfer sessions bring pupils from Whitchurch High School and older members of the community together.
Whitchurch residents bring along their phones, tablets and laptops, and the sixth form students bring their tech expertise.
"The last session was great. 12 older learners and 15 student 'teachers' were there. The older people generously provided lots of cake," said Judith Evans, secretary of Arts Whitchurch Eglwys Newydd (AWEN). AWEN is the charity group who run the sessions – Eglwys Newydd is the Welsh name for Whitchurch. Awen is also Welsh for inspiration.
The group describes itself as the "home of arts" in Whitchurch and put on a range of events, including the Silver Surfer sessions. AWEN also run a weekly Storytime for children under five in Welsh and English. One-off events include talks from Cardiff North AM Julie Morgan and Welsh cartoonist Huw Aaron.
"We aim to promote greater use of the building and to turn it into a cultural centre for all parts of the community – arts for all," said Ms Evans.
AWEN was set up in 2015 in response to local authority cutbacks, which threatened to close the library in 2014. It now has 130 members.
Linda Morgan, councillor for Whitchurch and Tongwynlais, said: "AWEN has done a brilliant job at supporting the library."
The sessions have now ended but after their success AWEN hope to start running sessions one Saturday a month.
"It's a great way for the generations to mix," said one of the class's attendees.
Anyone interested in taking part in future Silver Surfer sessions can sign up at Whitchurch Library or email awen.cymru@gmail.com.