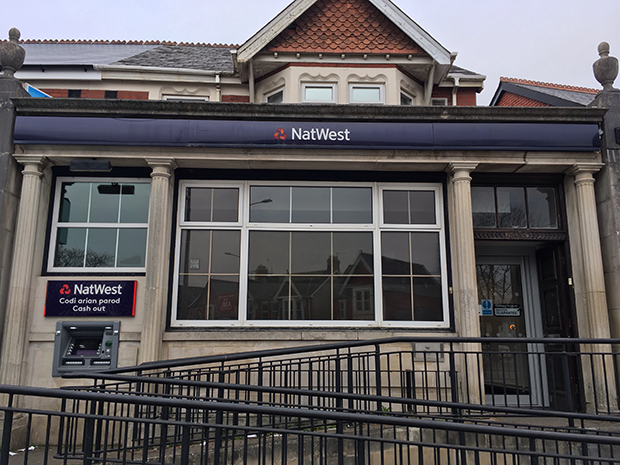 RESIDENTS in Whitchurch Village are concerned about the impending closure of their NatWest branch, which will stop serving customers on May 17.
The Whitchurch branch on Park Road is one of four across Cardiff to close. Branches in Llandaff, Rumney and University Hospital of Wales in Heath will also be affected.
Upcoming Cardiff NatWest Branch Closures
Branch usage is down 40% since 2014, according to NatWest, which is one of the reasons the bank cite for closing 20 branches across Wales.
However, Bill Farnham, chairman of Cardiff West Neighbourhood Watch Association, disputes NatWest's figures that only 48 people use the branch in Whitchurch every week.
"Very often when I use the bank I am in a queue, and sometimes I am outside of the building in this queue," said Mr Farnham.
Mr Farnham also questions why NatWest are closing branches at the same time that they have agreed a multi-million pound deal to sponsor the 2018 Six Nations Championship.
Another reason given for branch closures is the rise in online banking. Bank customers are increasingly going online, with NatWest mobile transactions up 73% since 2014.
Pamela Coombes, community coordinator for Pendwyallt Road, points out that many of the Whitchurch branch's customers do not know how to use online banking.
"It's a sad fact that lots of local banks and building societies have closed over the years," said Ms Coombes.
Ms Coombes believes NatWest's decision will make life more difficult for older people in the village, many of whom have been banking with NatWest for over 50 years.
She regularly drives her 86-year-old, semi-disabled mother into the city centre since Halifax closed their branch in the village. Vilma Coombes also uses NatWest's branch, and her daughter worries that the closure of this branch will exacerbate her mobility issues.
When the Whitchurch branch closes the nearest NatWest will be more than two miles away in Llanishen, with Canton and Roath branches being the next nearest three miles away.
Business owners in the village also rely on the branch.
Paul Jenkins owns Talking Heads hairdressers and Nick Davidson runs delicatessen Deli a Gogo. Both use the branch regularly.
"It is disappointing to see the lifeblood of the village disappearing," said Mr Davidson.
"This village is turning into a ghost town," said Mr Jenkins.
The branch will be replaced by a mobile bank service, a van that will be in Whitchurch every Thursday between 12.40pm and 13.40pm. Customers will also be able to access some transactional services at the Post Office in the village.
Local politicians are worried about the impact this will have on Post Office workers.
Anna McMorrin, MP for Cardiff North, said: "Anyone who lives in Whitchurch knows the local Post Office is already overstretched, and the staff are not able to answer questions about personal accounts, only process bills and cheques.
"I am also concerned about the proposed mobile bank as one hour per week is not a satisfactory replacement for a physical branch, and it is unlikely that a community banker will be able to effectively assist 48 customers in one day."
"I am disappointed that NatWest has made the decision to close its branches without the permission of the community they serve, especially as they are 73% publicly owned."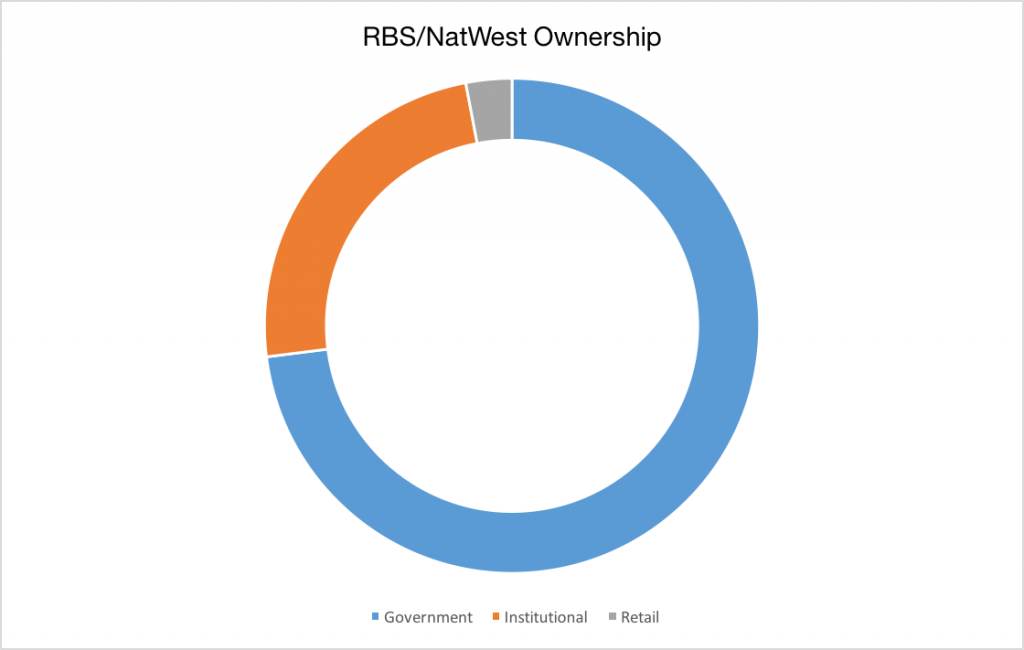 The Labour politician met NatWest senior managers on December 18 to raise her concerns over the impact of bank closures in Cardiff North. Andrew Rt Davies, South Wales Central AM, met regional directors on January 22 to discuss the impact of South Wales branch closures in Cowbridge, Talbot Green and Treforest Estate.
"Many people rely on local branches – and I made clear that the closures are bitterly disappointing," said Mr Davies.