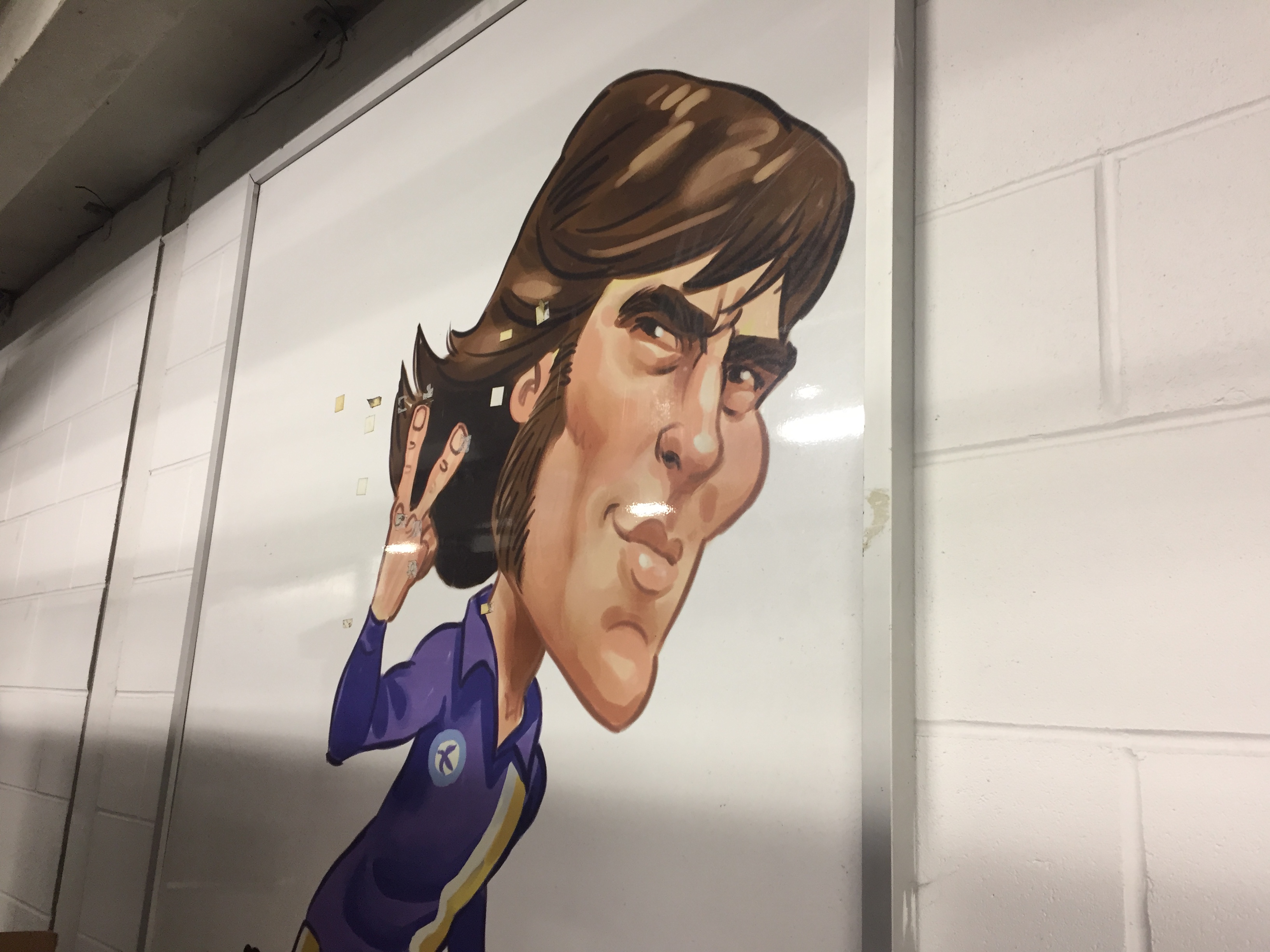 Ahead of Cardiff v Reading, fans discuss his impact on their two clubs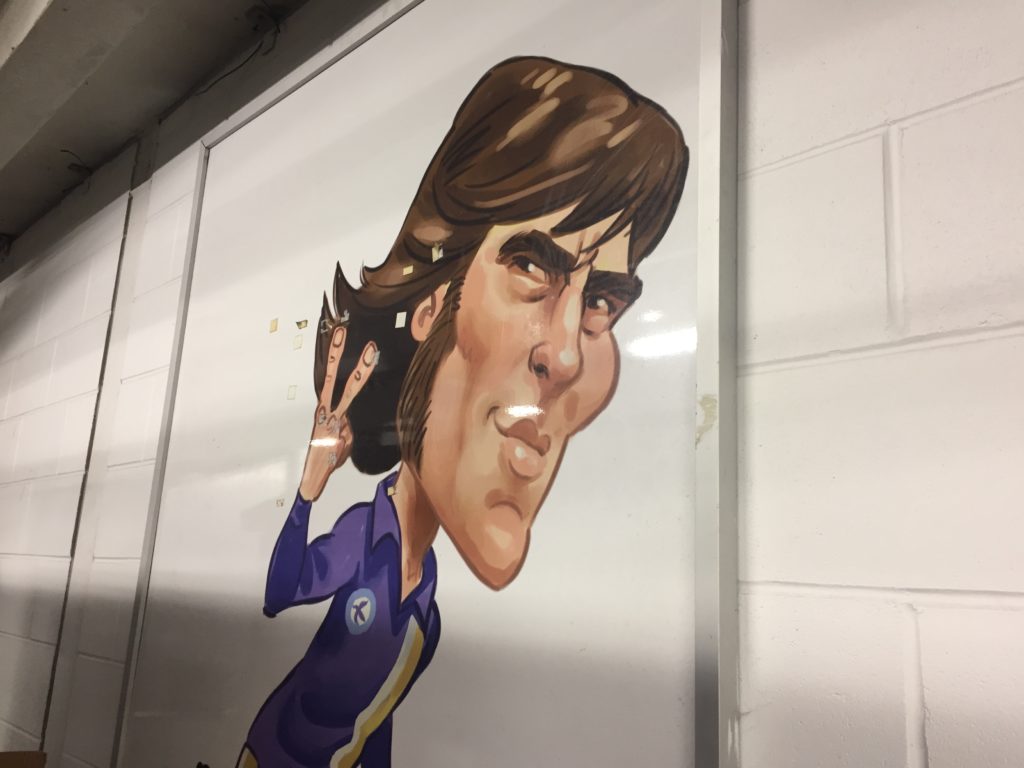 THE Super Furry Animals could have picked any number of people to grace the cover of their 1996 protest song The Man Don't Give a F*** – they chose Robin Friday.  
They used the infamous picture of Friday flicking the Vs at Luton Town goalkeeper Milija Aleksic after scoring for Cardiff in 1977. The photo cemented Friday's status as a cult footballing icon. 
The picture is recreated in a mural at Cardiff City Stadium, despite only playing a handful of times for the Bluebirds.
"Why is a player who only played 25 times for Cardiff City commemorated at the stadium when genuine legends like Brian Clark, Don Murray and Peter King don't appear to be?" said Rob Jeffrey, writing in the Cardiff City Supporter's Trust magazine Moving to a Different Beat. 
When Friday travelled to Cardiff after his transfer from Reading in late December 1976, he was detained at the train station for not having a valid ticket. 
According to Jeffrey this was about the biggest impact he had during his time in the Welsh capital. 
"My overall impression of his short career as a Bluebird is one that started off with an outstanding performance and two goals at home to Fulham on New Year's Day 1977.  
"After that game it seemed that his performances tailed off and he was then mostly ineffective or absent from the team.  
"As far as Cardiff City is concerned, he was a waste of time, space and money."
This wasn't the case for his previous club Reading, where he won the player of the year award in two consecutive seasons.
"He was an outstanding fourth division footballer. In terms of character, galvanizing a team, leading a team from the front, he was brilliant. The team was built around him," said Roger Titford, Supporter's Trust at Reading member. 
"He was a good-looking guy with long hair, he dribbled past people and he had a tremendous shot on him."  
But Titford, who wrote the book The Legend of Robin Friday, is quick to temper any overreaction about Friday's talent.   
"He played alright in the third division. I wrote a book two or three years ago where I tackle the claim he would have been good enough to play for England – which I doubt." 
So why then is a mercurial footballer from the mid-70s still revered? Titford argues the myth around Friday was created in 1990s. 
"His legend was created about five or six years after he died in 1990 when you had the Super Furry Animals looking at it, you had Paul McGuigan looking at it – [the Oasis bassist wrote a book, The Greatest Footballer You Never Saw, with journalist Paolo Hewitt in 1997].  
"Friday embodied the 1970s, the spirit of the footballer you could not tame and that is what people, in a more sterile football world liked and identified with."  
"Robin Friday turns up late, dressed in a T-shirt and jeans and carrying his boots in a plastic bag almost like a park footballer, but he's going out and playing in front of 10-15,000 fans," Titford said.  
It was also his off the field antics which are maybe even more legendary than his skill on a football pitch. 
"There's stories of him nicking a figure from a graveyard and putting it on the chairman's lap on the way to an away game, stealing a swan and bringing it in, chucking lumps of scaffolding at players who are on a cross country run," said Titford. 
"I think the worst elements are untrue but some of it is authentic. I think people have had a self-interest in promoting the wilder aspects of Robin Friday." 
However, Titford sees the memory of Friday disappearing.
"I would have said 10 years ago people still knew a lot about the story but nothing really new has been added to the story in the last five years.
"I think it is on its way out." 
Jeffrey thinks that the myth around Friday, especially in Cardiff circles, centres solely on the infamous photo.
"He contributed so little to Cardiff City other than appearing in a famous photo, and it's the photographer who should really get the credit for that. 
"There is no doubt in my mind that, had this photograph never existed, Robin Friday would be much less well known than he is at the moment."